Hidden gem: Poke on da Run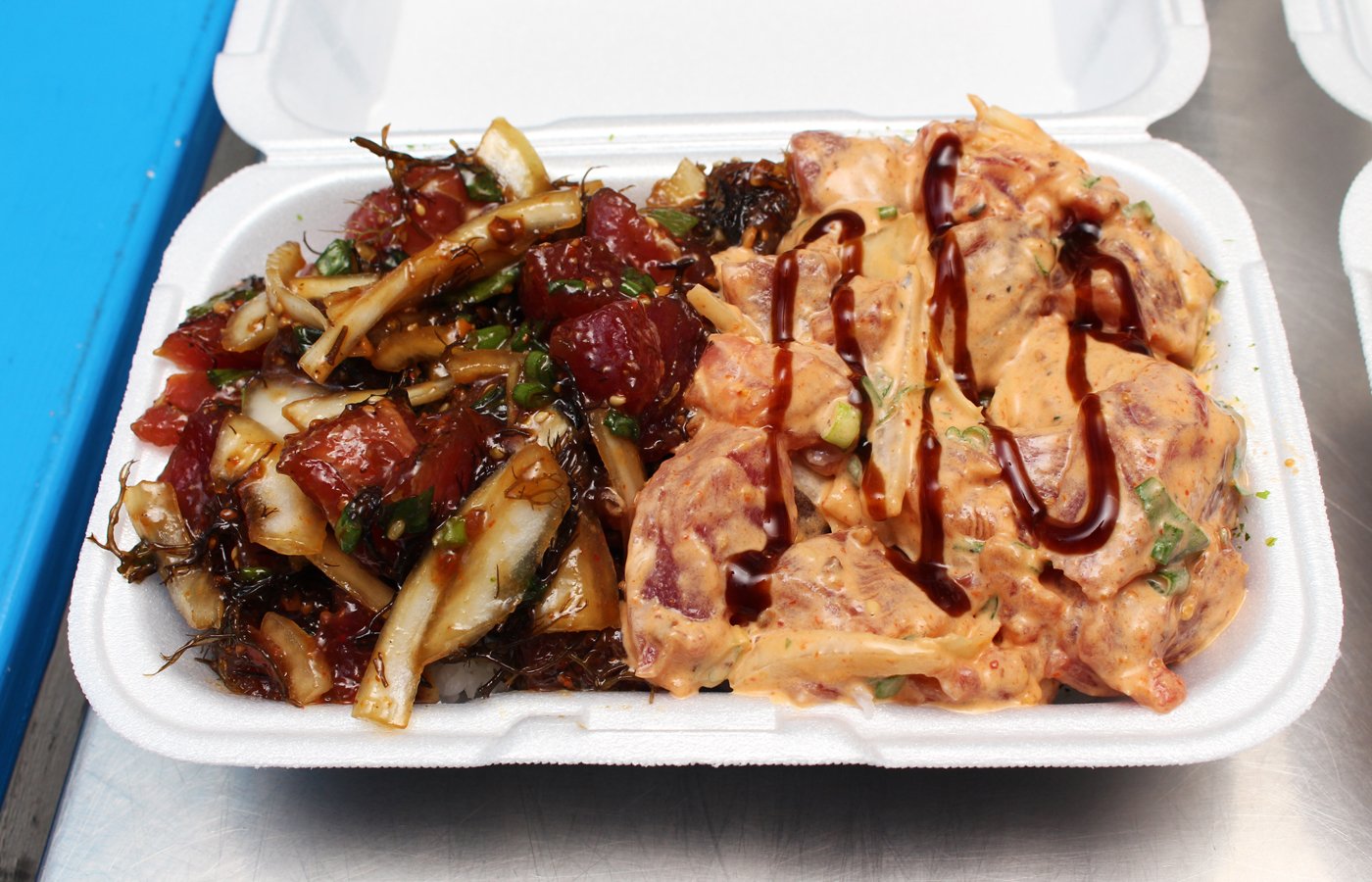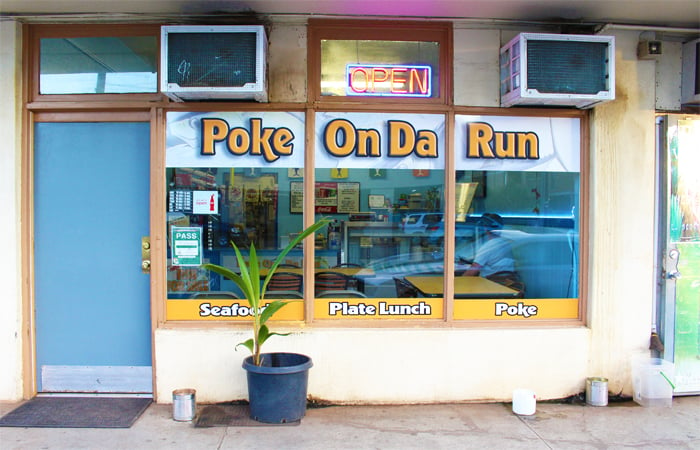 Massive poke bowls? Hearty plate lunches? I love both, and I especially love my poke. When a friend told me about a hidden gem down the street from the Pearl City police station, I had to check out Poke on da Run.
Here's the story: Wendell Tavares loves fishing and used to sell his extra catch out of his house and the back of his truck. After getting hurt at his sheet metal job, he started Poke on da Run last November. Using the fish he reels in along with fish fresh from the auction at Pier 38, Tavares mixes all kinds of poke and hot plate lunch specials six days a week.
Tavares runs the store with the help of his wife, son and sister-in-law Monday through Saturday. I stopped by with a bunch of friends to sample this tucked-away spot on the south end of Lehua Avenue.
Poke on da Run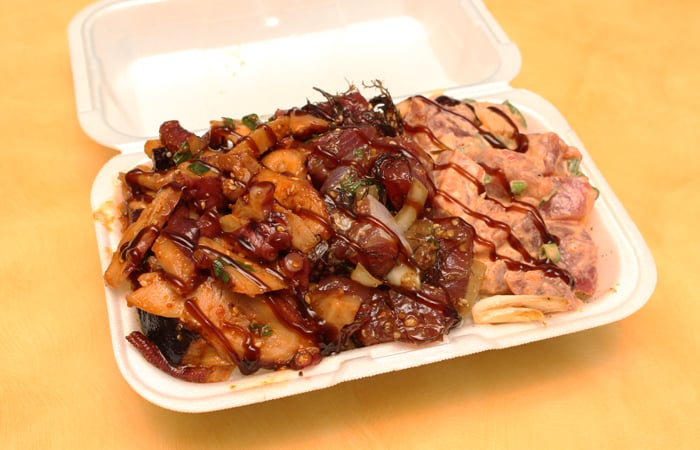 Picture 1 of 8
The sheer size of Poke on da Run's poke bowls is enough to feed two people. Packed with your choice of rice and topped with your choice of poke (choose as many kinds as you wish) you have a satisfying meal all for $12.
This is the spicy tako, Hawaiian style ahi and spicy ahi pokes. The spicy tako is creamy with a savory oyster sauce drizzle giving a hit of sweetness to the kick of the pepper. The Hawaiian style and spicy ahi are staples for all poke lovers and the four of us inhaled this huge poke bowl.
Poke on da Run
909 Lehua Ave.
808-478-1454
Monday to Friday 10 a.m. to 8 p.m.
Saturday 11 a.m. to 8 p.m.