Hidden gem: Ka'ili Cafe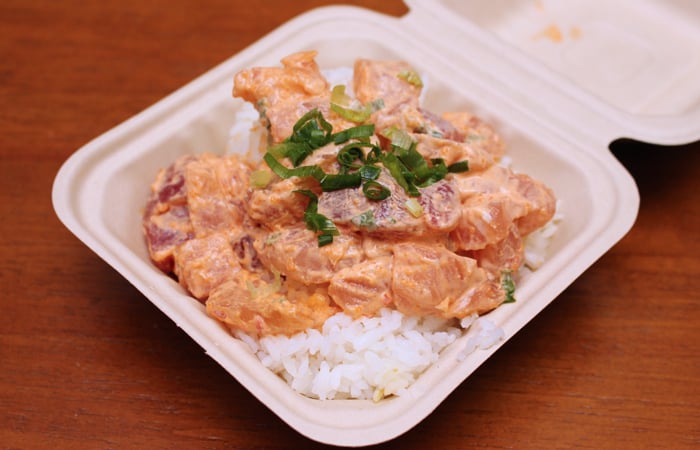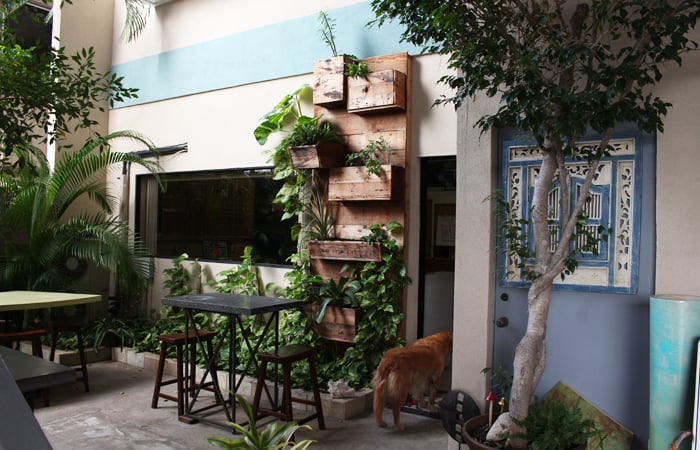 Three days a week, Ka'ili Cafe pops up in a Kakaako surf store, serving auction fresh fish in poke bowls. It launched last fall, but because of its somewhat discreet location — across the street from the UFC Gym on Pohukaina Street — it's known primarily to those who work in and around the neighborhood.
The story goes that owner Tisha Tom's husband, Jim Hayes, always craved poke bowls for lunch, but there was never a place within walking distance from their surf store, Tropical Blends Surf, so they decided to open a eatery focused on that. For now, Ka'ili is open only on Thursdays, Fridays and Saturdays from 11 a.m. until 3 or 4 p.m.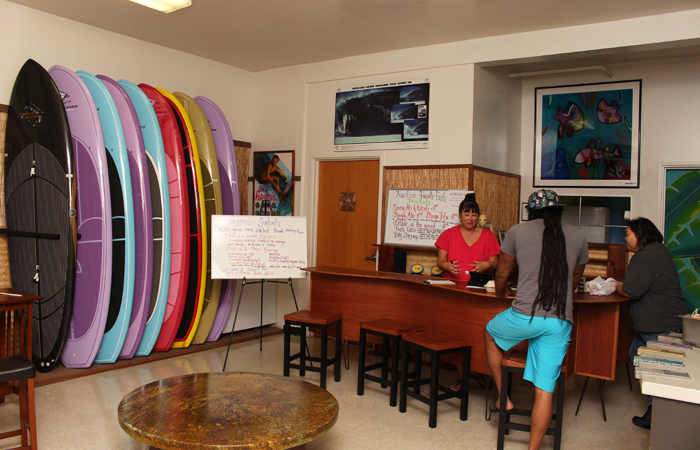 I'm always in the mood for poke, so I decided to check it out. Immediately upon walking in, I was greeted by Tom and Staci Imamura, who provided an overview of their menu, which along with poke bowls, includes fresh salads and organic sorbets. "We just want to feed people; come hang out," Tom said.
In many ways, Ka'ili Cafe is a throwback to past times in Hawaii, when mom-and-pop shopkeepers knew not only all of their customers by name, but also their favorite orders. That's the vibe inside this quirky cafe with Hawaiian-style woven straw walls, where you eat poke in a room lined with surfboards for sale. There's seating too, on small tables and along a counter inside and a few tables on an outside patio.
I ordered each of the three pokes — a spicy ahi and kajiki, shoyu ahi and shoyu tofu ($8.25-$8.75.) — a fish taco salad ($8.75) and sampled Imamura's organic sorbets. The pokes are made from fish straight from the fish auction and mixed to order. The cubes are lightly marinated with either a spicy sauce or shoyu before being added to rice or greens. The cafe offers two salads that change weekly. And Imamura makes Staci Mae's organic sorbets using local, organic fruits, including mango, starfruit, pineapple and orange.
Here's a look inside:
Ka'ili Cafe

Kaili Cafe
810 Pohukaina St.
Thursday-Saturday 11 a.m.-4 p.m.
808-312-8535