Hidden gem in a hostess bar: Morichan Sushi
Club Evergreen is now New Business, but Morichan is the same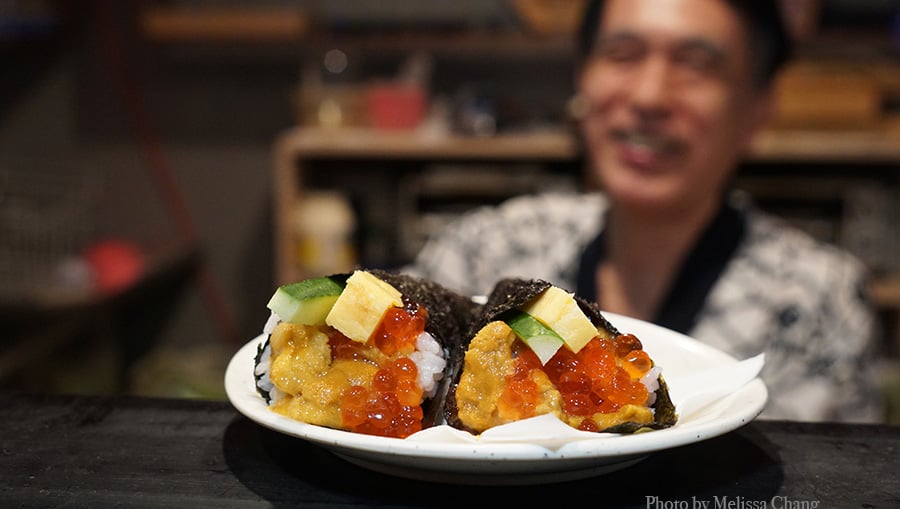 Several years ago, I blogged about a sushi bar hidden inside hostess bar Club Evergreen. Well, our site was redeveloped and the many details of that blog are gone (thank you, Richard), but so is Evergreen. Like many hostess bars, it moved and, um, rebranded. But Mori, a.k.a. Morichan, still subleases a corner of the new venue to provide a hidden sushi bar for its patrons and anyone in the know.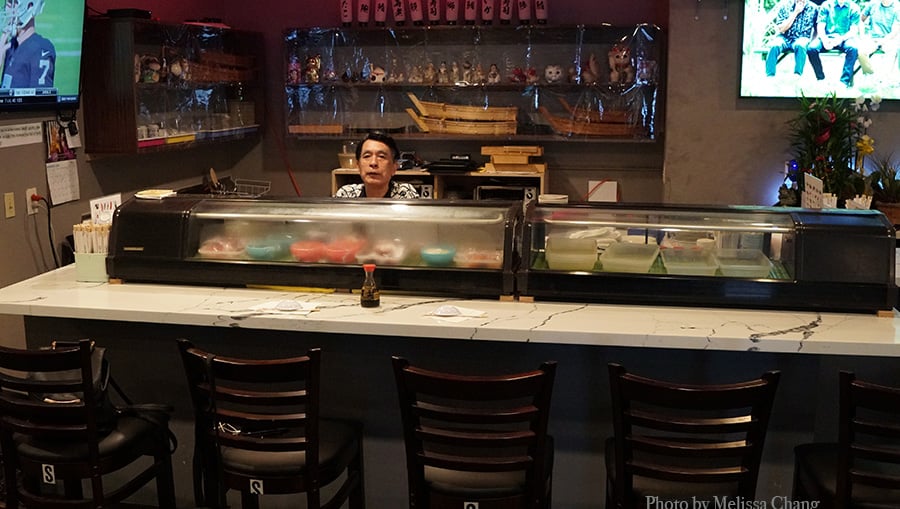 The new bar's name is Club New Business, which opened in the former Butterfly Lounge spot on Kapiolani Boulevard, next to King Restaurant & Bar. Morichan has his own space in the back corner, with only six seats for those who want to actually dine there. If you're just there for the karaoke, drinks, or hostesses, you can just walk over and order by the piece and pay as you go.
See also: Our Top 5: Sushi omakase that won't break the bank
The menu is kind of hard to understand, so my best advice to you is to go with the expectation that you might spend up to $100. You may not end up spending that much, but if you go in wanting to know what every little piece costs, you should just stick to the conveyor belt sushi at the mall. If you have an allergy, let him know ahead of time. But don't be an annoying, high-maintenance customer, or we're never going to tell you about hidden gems again.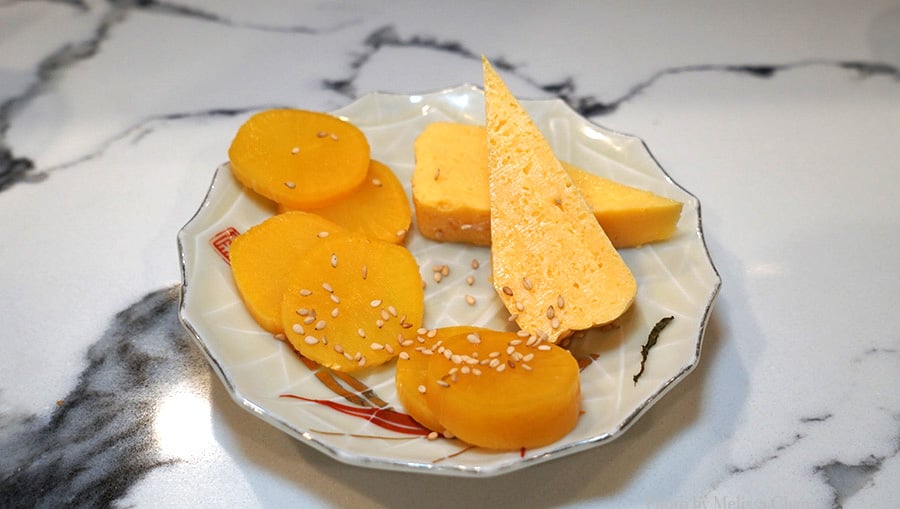 Sometimes, you may get something to snack on while you wait for your sushi order. I need to warn you that it may take a while to get your order, since it's just Morichan behind the bar and he's got his own little system.
See also: Our Top 5: Luxe sushi omakase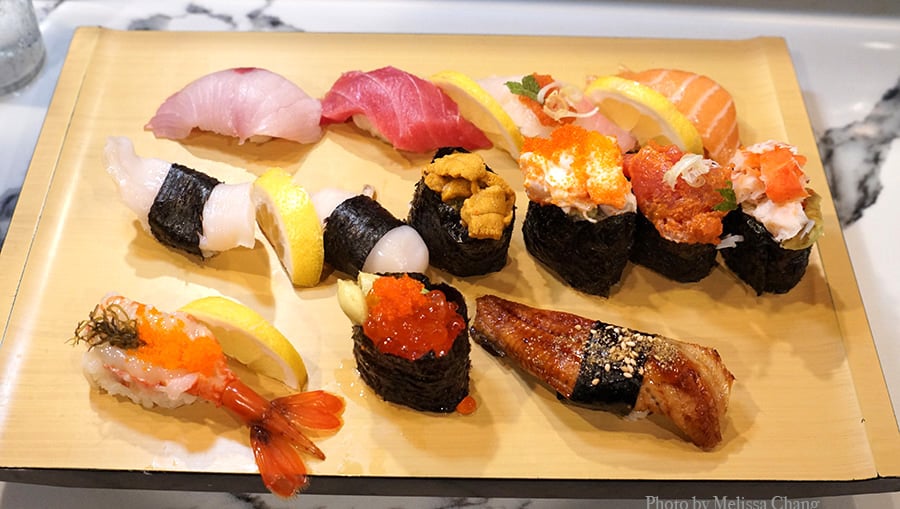 I usually go for the $50 omakase set, which is comprised of 13 pieces. Keep in mind, this is the same price and number of pieces as Natsunoya, whose omakaske sushi is not cut as generously as this. These are very good cuts of very fresh seafood! Depending how hungry we are, we'll order some a la carte items to supplement this set.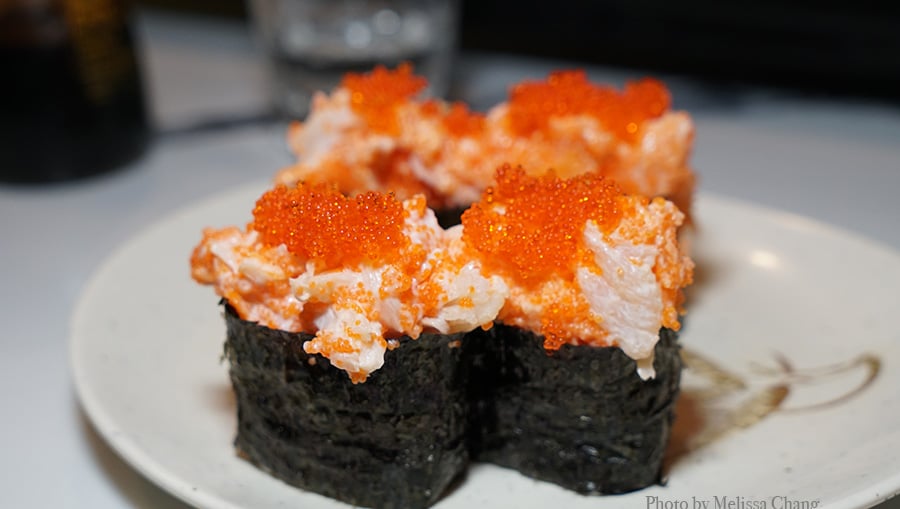 The Mori Special can be ordered as nigiri or temaki, and is scallop mayonnaise with tobiko. Always a favorite!
See also: Senyu Sushi has a new home in Moiliili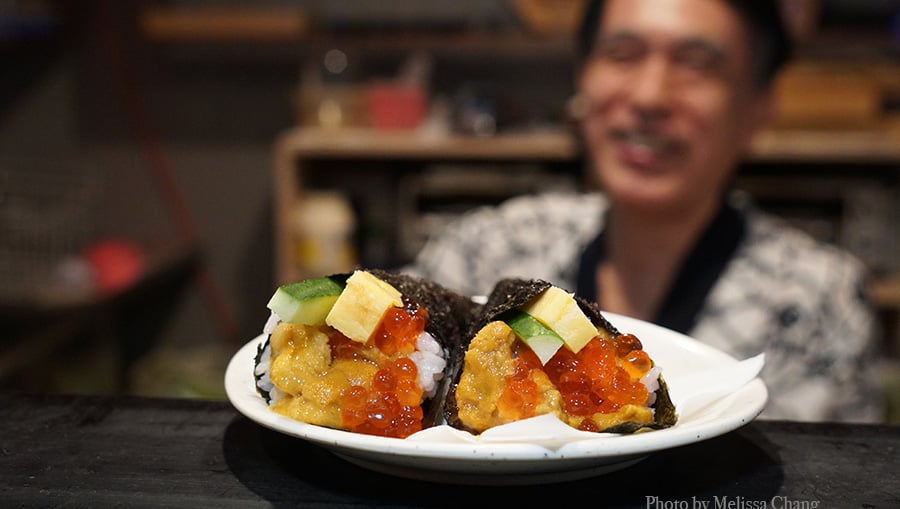 I also love the Napa Valley temaki, which includes uni and ikura in one roll.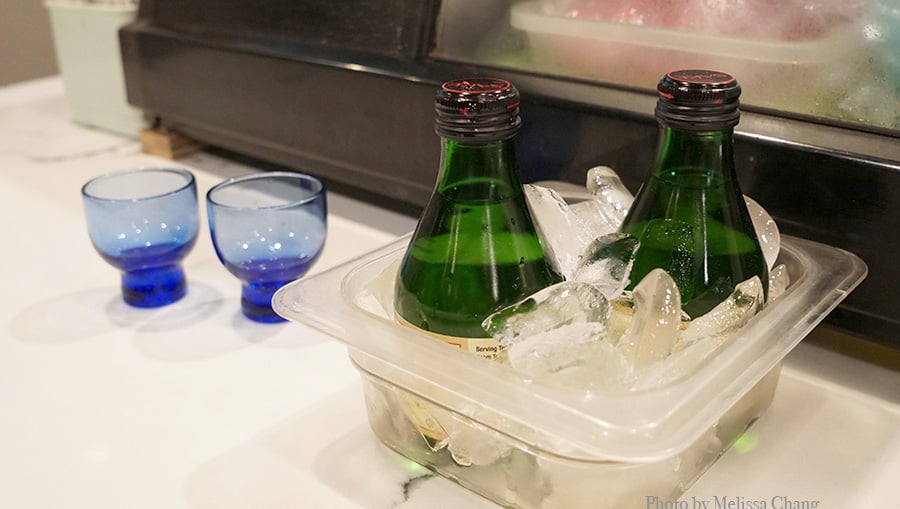 Do you really need alcohol with your sushi? Let's be real, this is a hostess bar! You can order directly from the bar, and the cocktail will probably be more reasonable than if you order from a hostess. It depends on the bartender's mood, but they may require a hostess serve you. On my first visit, the hostess brought us these tiny bottles of low-grade sake, which were $15 each. All I can say is, don't order a bottle of champagne!
See also: Our Top 5: Affordable takeout sushi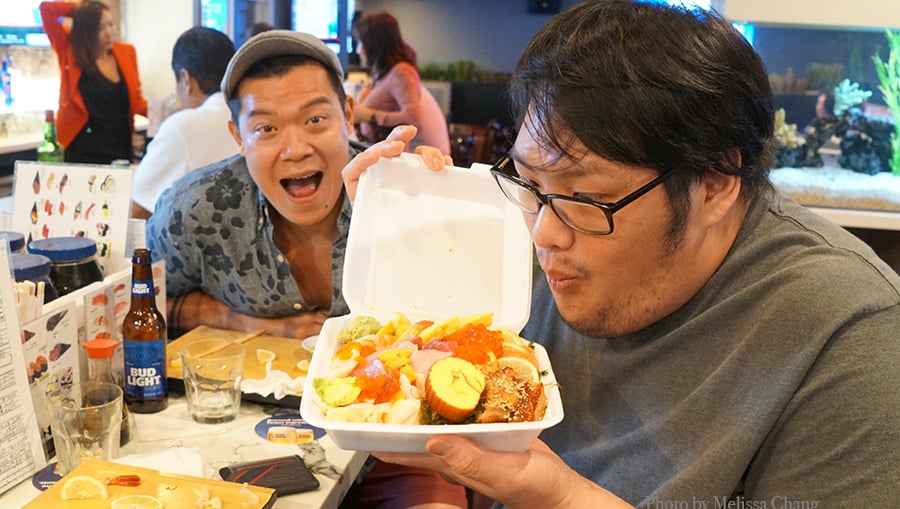 Morichan's sushi bar is open Tuesday through Saturday from about 6 p.m. (sometimes 6:30) until 2 a.m. Parking is scarce in the lot in back, so I usually park on Makaloa Street. Photos and videos are not allowed in the bar, except of your sushi and Morichan.
Morichan Sushi (inside Club New Business)
1340 Kapiolani Blvd.
Ala Moana
277-8066