Hidden gem: Da Crawfish & Crab Shack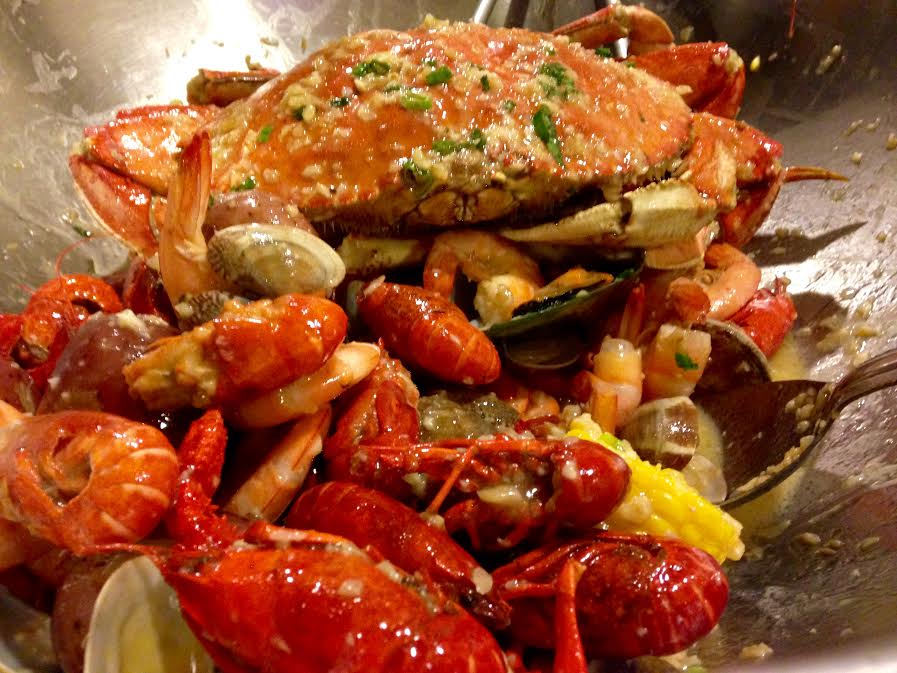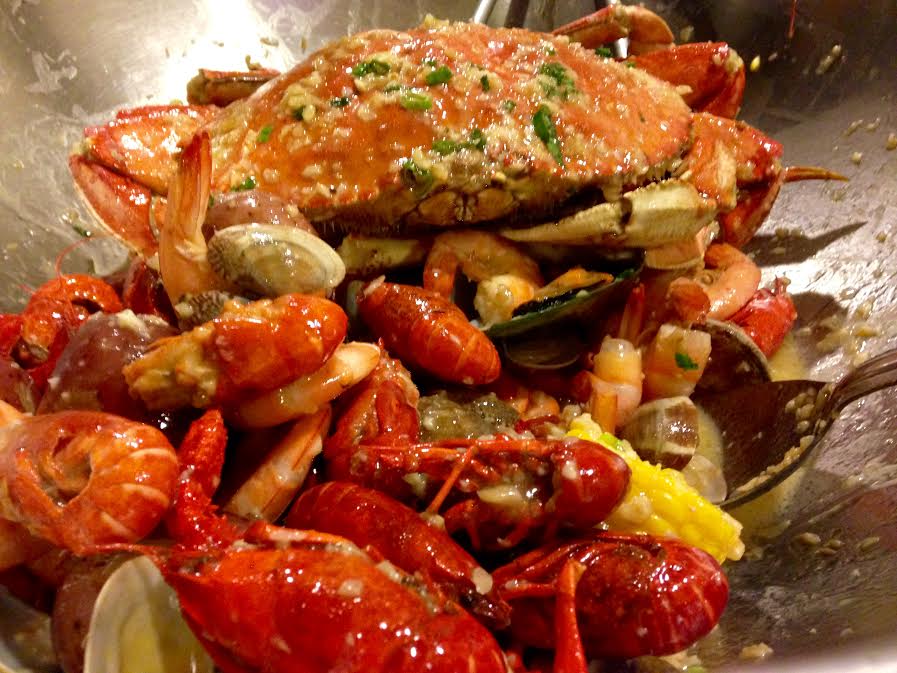 Several years after the crab pot and boiling crab restaurant fad hit O'ahu, I was a bit hesitant to drive to the west side to try another place claiming to have fresh seafood in your choice of sauce, served in a steaming hot bag. But after a dinner that my friends unanimously proclaimed "phenomenal," "outstanding," "amazing" and "the best on the island" — despite close to two hours in pau hana traffic — I can't wait to head leeward again.
Here's why Da Crawfish & Crab Shack, formerly known as Maili Sunset Bar and Grill, is a true hidden gem located right across the street from Maili Beach Park in Waianae.
Known for their specialty seafood combinations, the restaurant also serves up some notable appetizers that are nicely seasoned and fresh, including the shrimp tempura, whose crisp lightness rivals traditional Japanese restaurants.
This ain't your typical steak pupu, this guy is the bomb. It is very similar to the kalbi-style pipikaula from Helena's and is pretty on-point too! A must have! So good!
What's a seafood place without a winning spicy ahi poke bowl?! This was delicious, perfectly seasoned and well balanced. A nice hearty appetizer or a light entree if you are looking for something without butter and not fried.
The waitress highly recommended the shrimp burger, the best-selling appetizer on the menu. The shrimp is pounded out, lightly breaded, fried and placed in a sweet bun. It's nice and crunchy with good flavor. (Note: double order pictured).
I have to have some greens in my meal or else I feel like I am being overindulgent. I don't know if Caesar salad is the best option, but boy was this good. Anchovy dressing, crunchy romaine lettuce and ahi that looks like croutons. This was an excellent Caesar salad.
Here we go, now time for the good stuff! For the crab pot portion of the menu you can pick your choice of creature (shrimp, clams, lobster, etc), seasoning (scampi, cajun or butter garlic) and spice level (mild to spicy). They have several combinations priced from $40 to $140. These combinations could easily feed 4 to 6 people.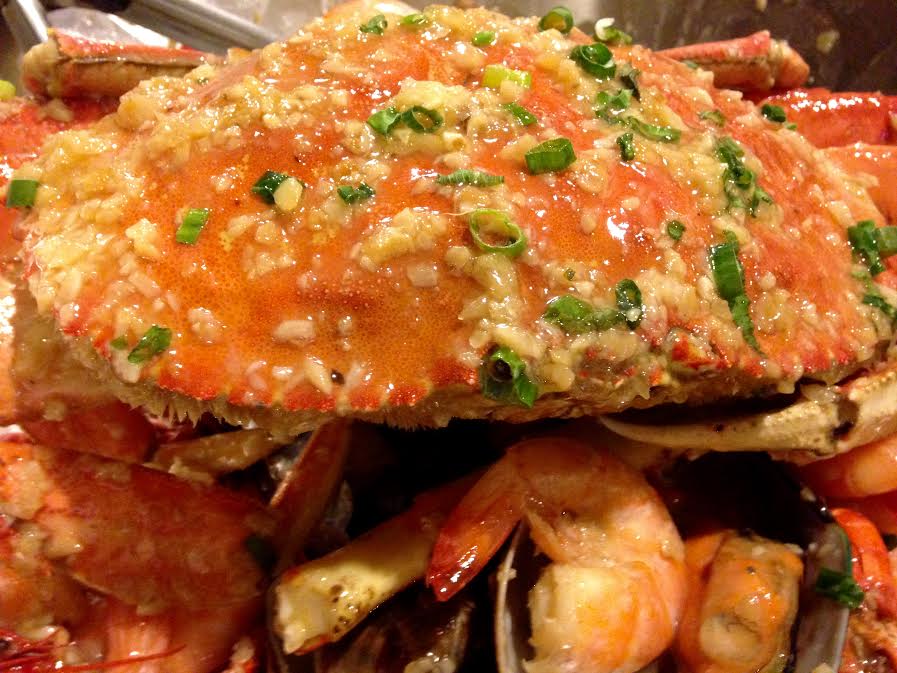 I've tried my fair share of crab pot restaurants and most of the time they are good and some are not so good. But honestly, this place is worth the drive. The seafood is tender, sweet and moist and the garlic butter sauce is superb. It's buttery, sweet and salty, but not overpowering. I had to force myself to stop eating because the sauce was literally finger-licking good.
I recommend heading to the west side early. Go to the beach and enjoy the sunset. Bring a group of friends and share all the dishes. This hidden gem is casual, great for large parties, offers a full bar, entertainment and some super ono grinds! Someone please take me again soon.
Da Crawfish and Crab Shack
87-064 Farrington Hwy
Wed, Thurs & Sun 4:30 to 10 p.m.
Friday & Saturday 4:30 p.m. to 2 a.m.
808-679-9080
Reservations not required, but are suggested