#HFWF16: Hukilau Beach Cookout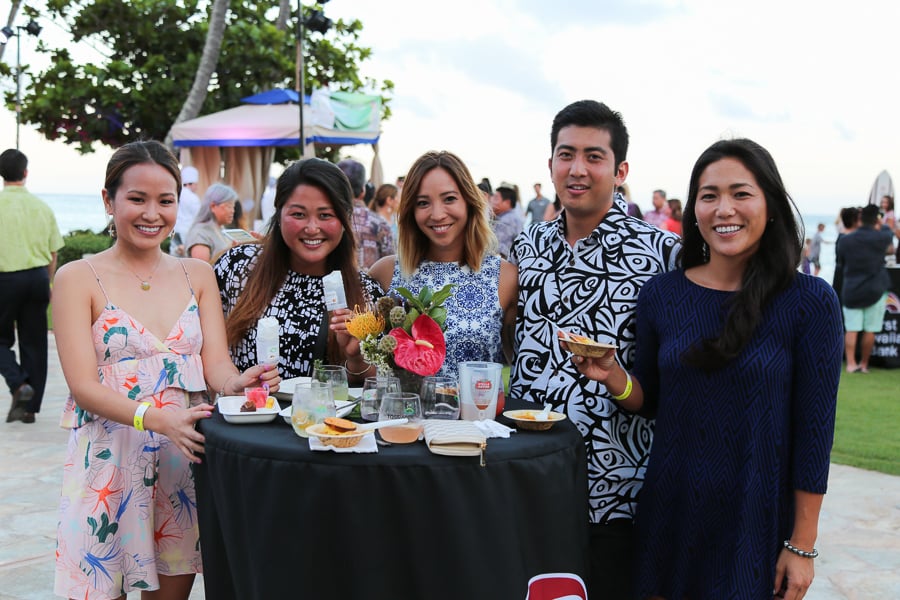 The Hawaii Food and Wine Festival celebrates its sixth year of bringing the world's top chefs and producers to Hawaii in the name of charity. Proceeds from the festival support local beneficiaries committed to sustainability and cultural and education programs in the islands.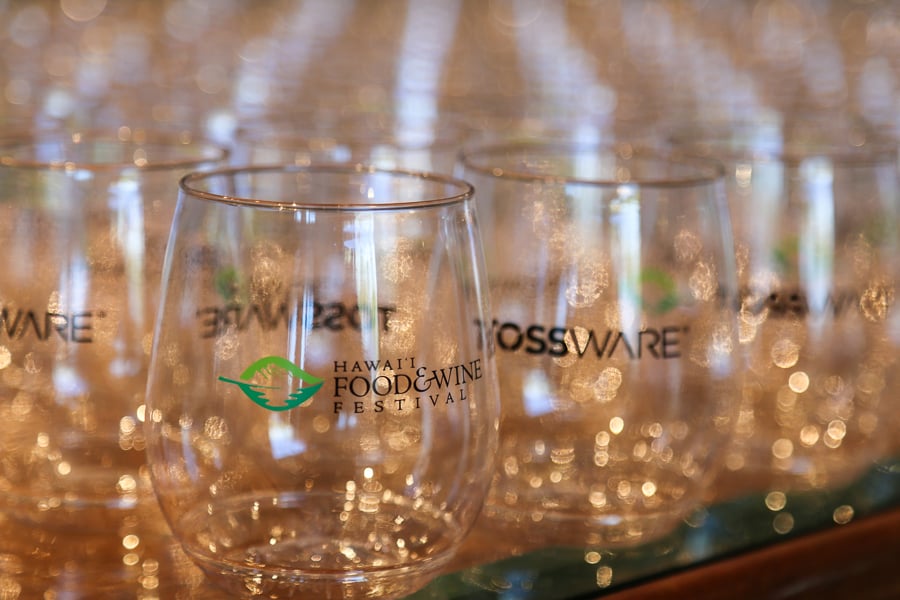 The 2016 festival began with a spring launch reception and hukilau beach cookout at the Kahala Hotel and Resort. Attendees were introduced to this year's lineup of chefs and events including Yoshihiro Narisawa of Narisawa in Japan, Stuart Brioza and Nicole Krasinski of State Bird Provisions in San Francisco, and Ivan Orkin of Ivan Ramen in New York City.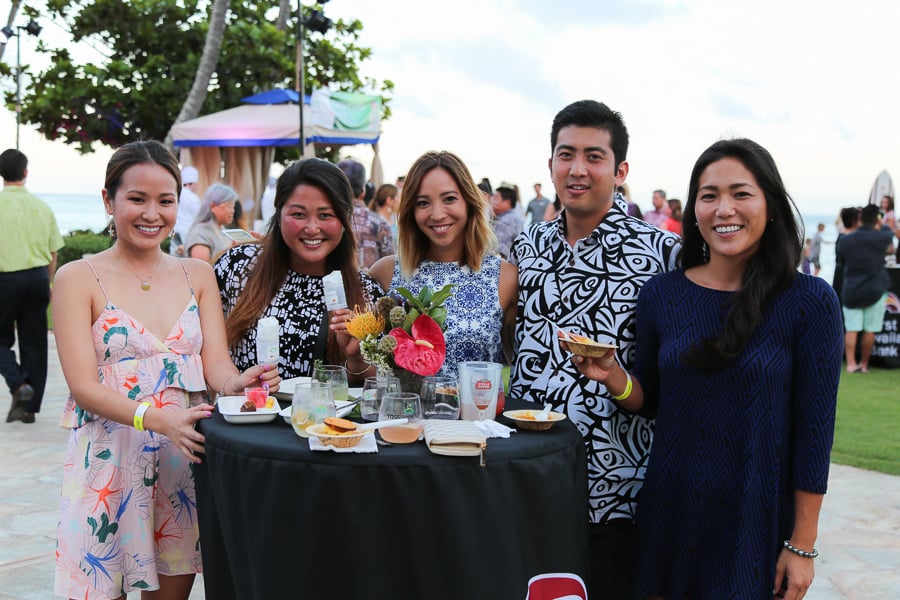 Expertly crafted dishes and cocktails were prepared by some of Hawaii's most talented chefs and mixologists on the tranquil grounds of the Kahala.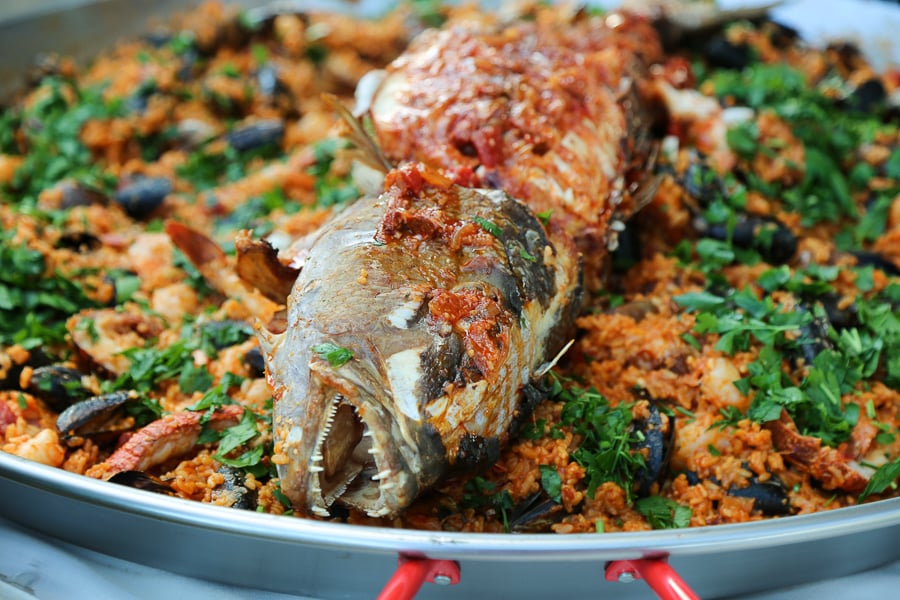 Chef Vikram Garg prepared a crowd-pleasing flavorful seafood paella.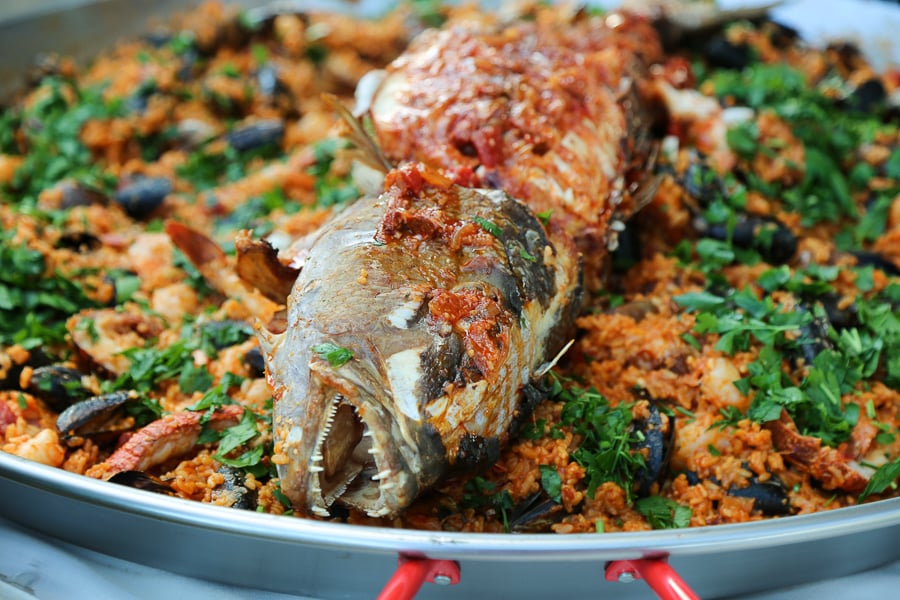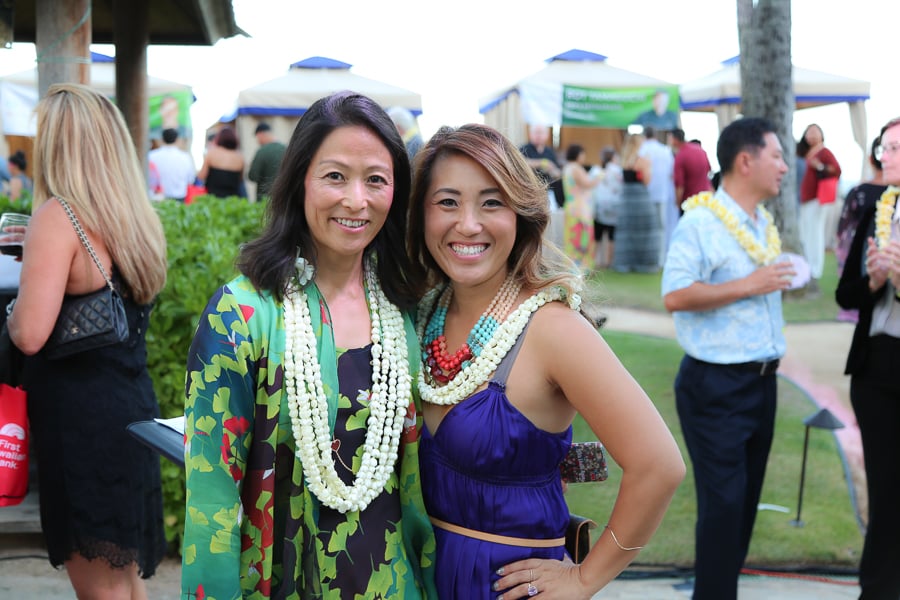 Hawaii Food & Wine Festival Founder & CEO, Denise Hayashi Yamaguchi and Development Manager, Aya Leslie.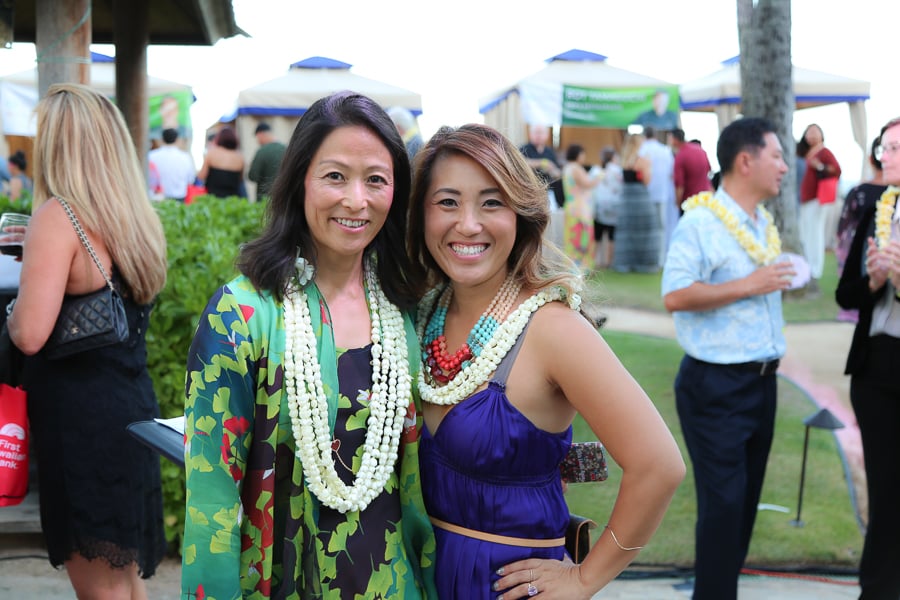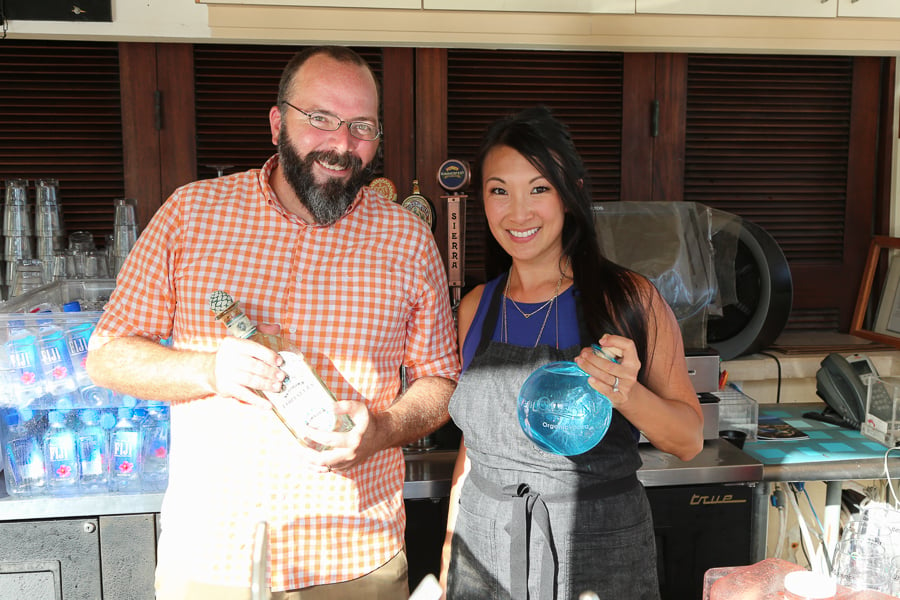 Specialty cocktails were served by festival mixologists including Southern Wines & Spirits, Chandra Lucariello.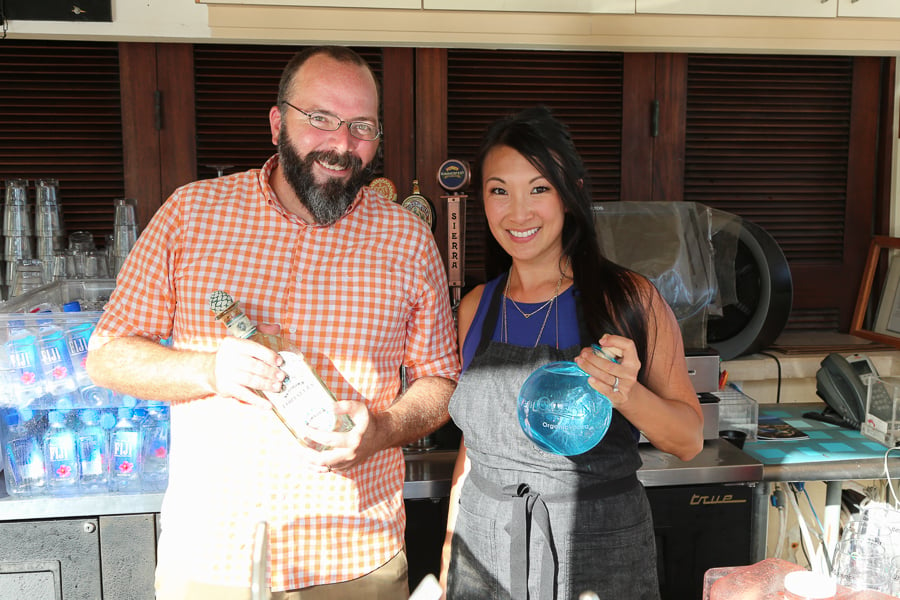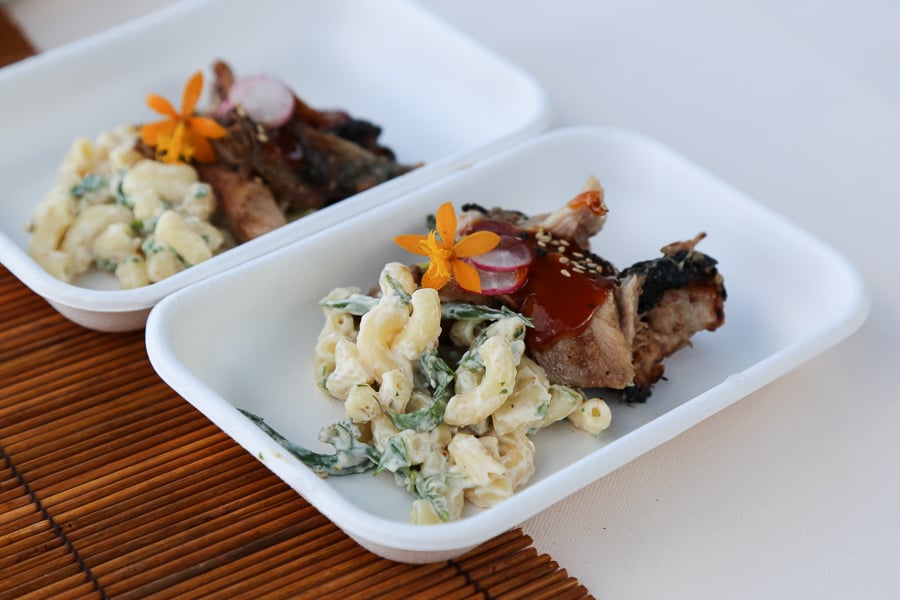 Chef Lee Anne Wong prepared a huli huli chicken with sweet guava glaze.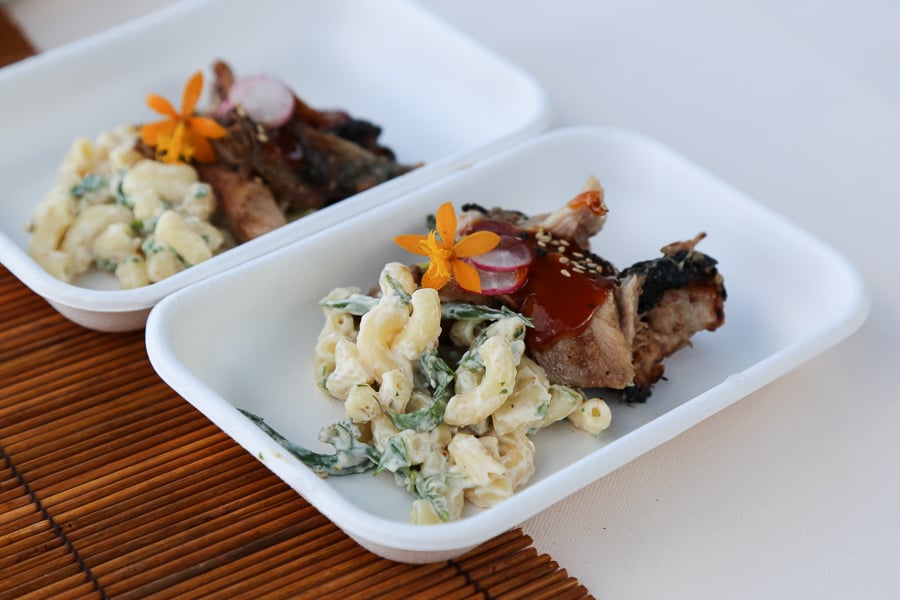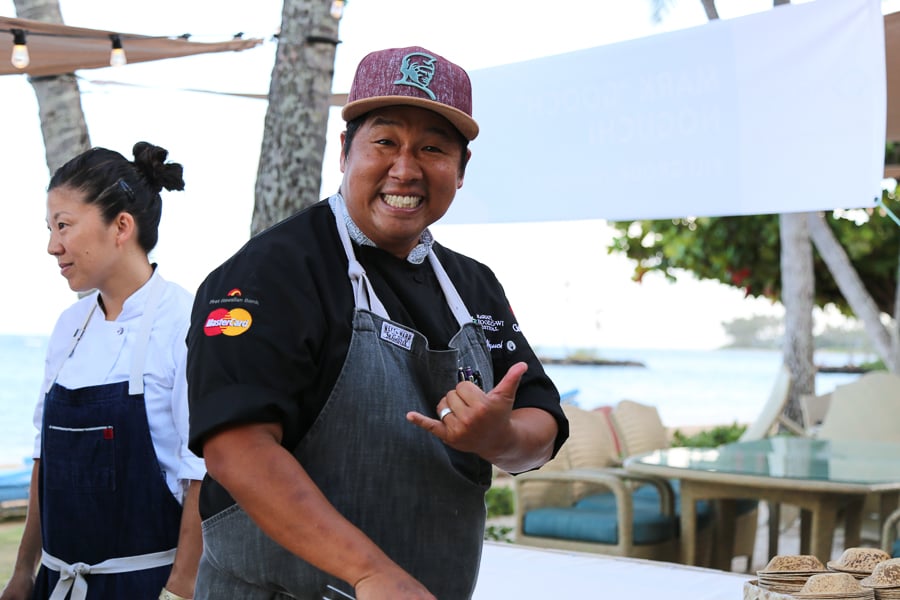 Chef Mark "Gooch" Noguchi's game face.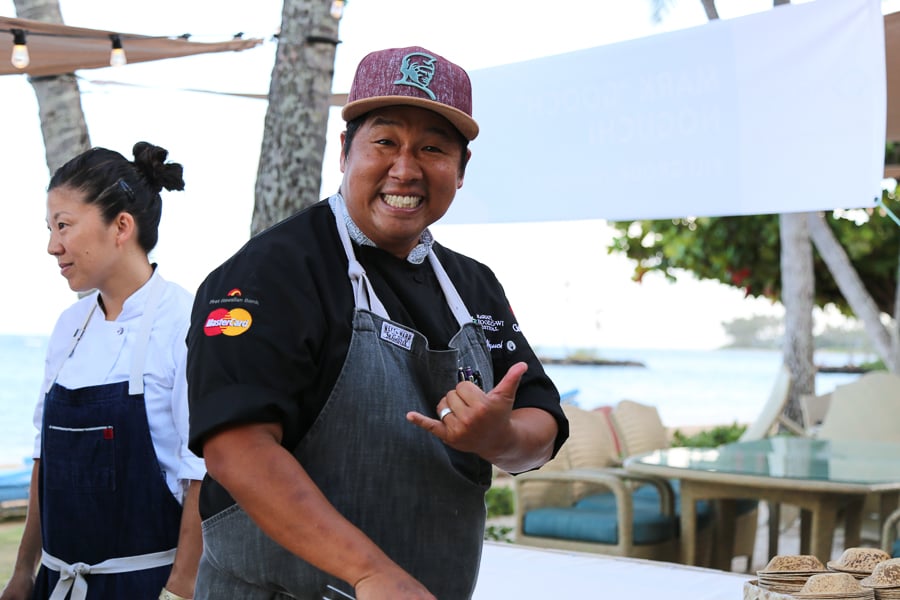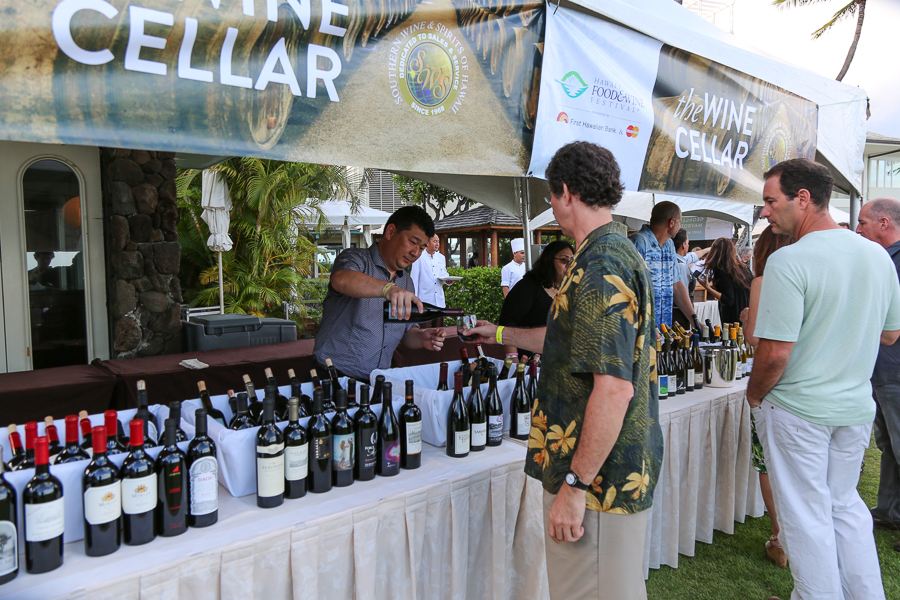 Attendees got to sample high end wines from prestigious vineyards from around the world.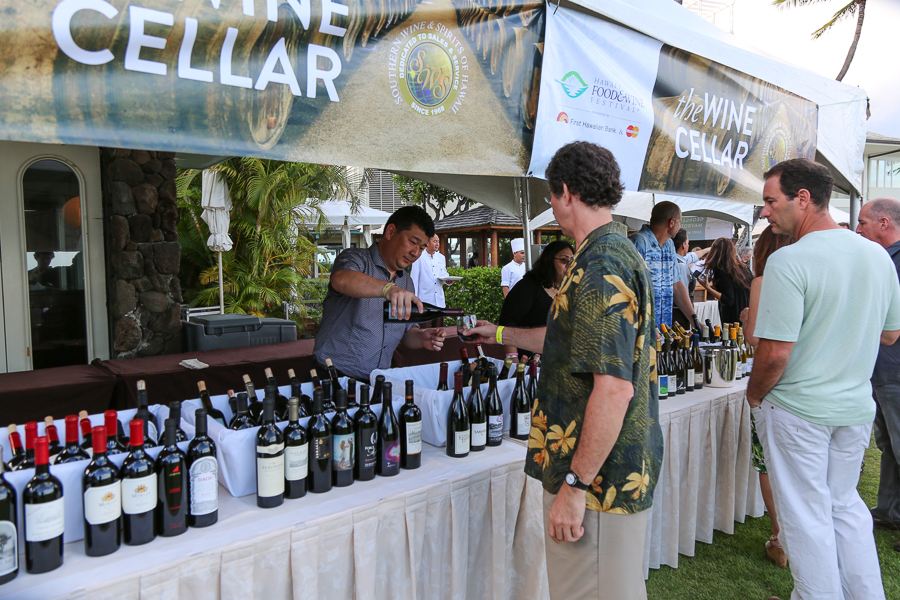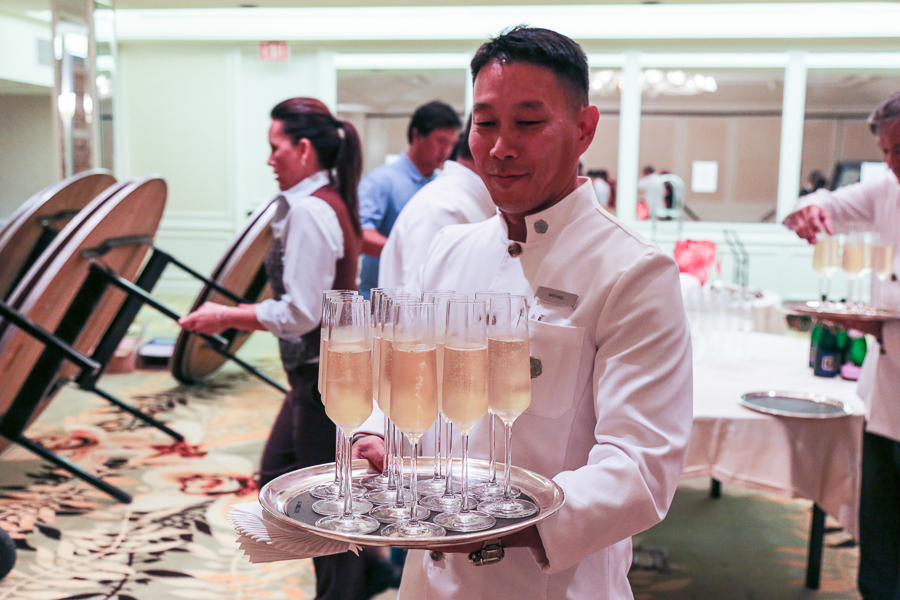 Some bubbly to kick off the festival.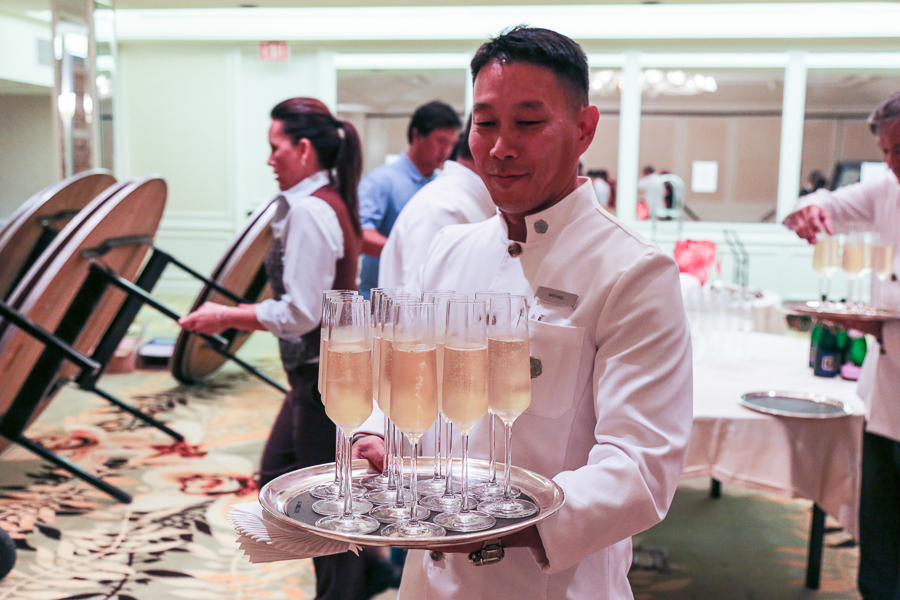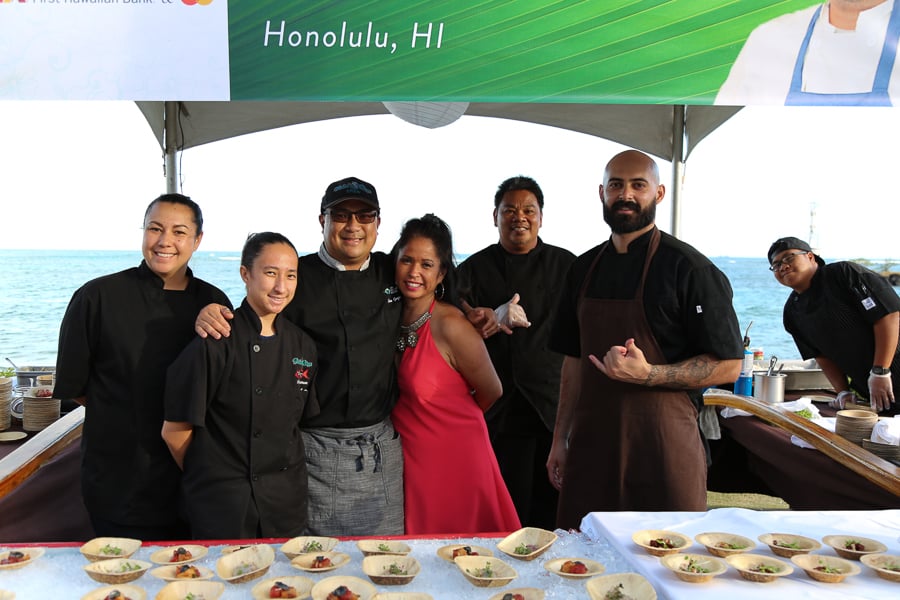 Chef Elmer Guzman and team.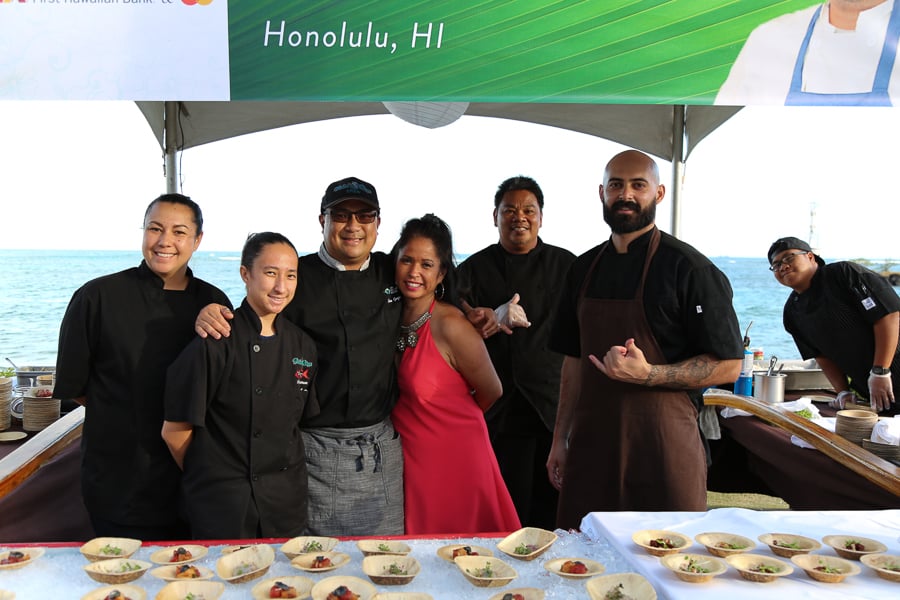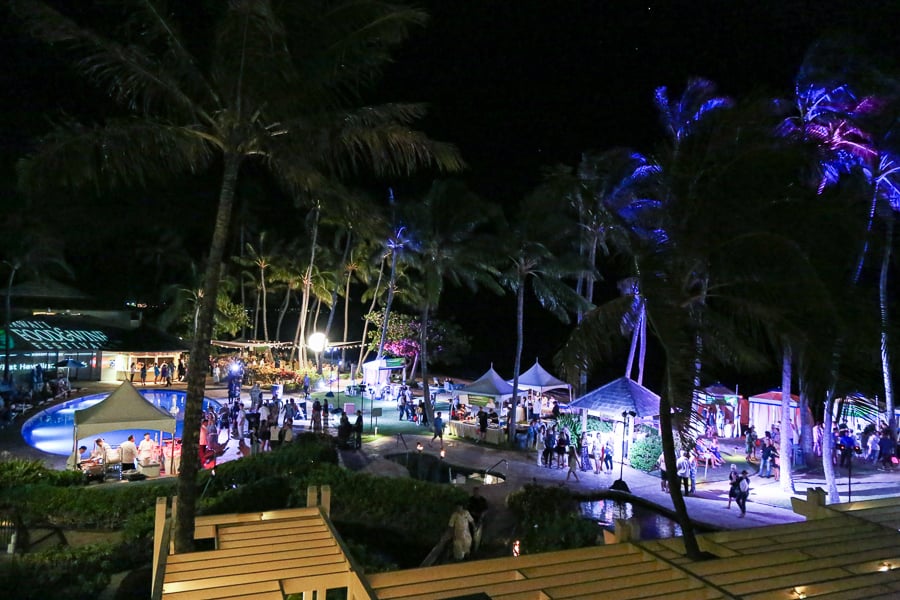 Nighttime at the Kahala.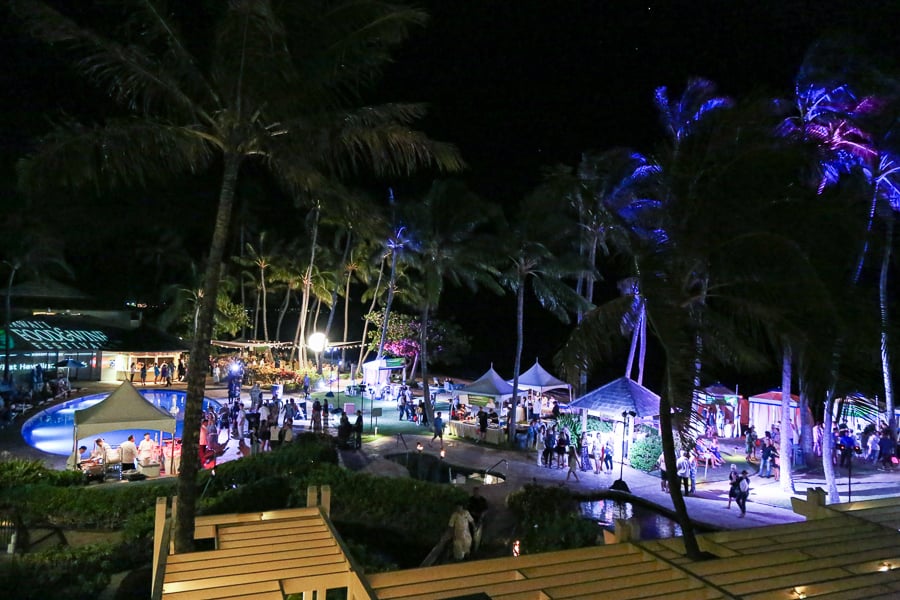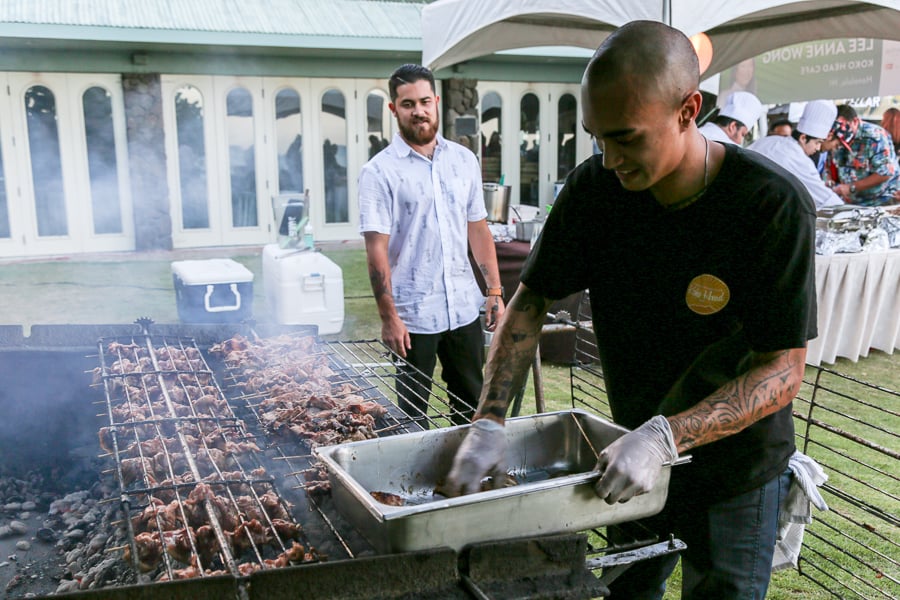 Koko Head Cafe's huli huli chicken.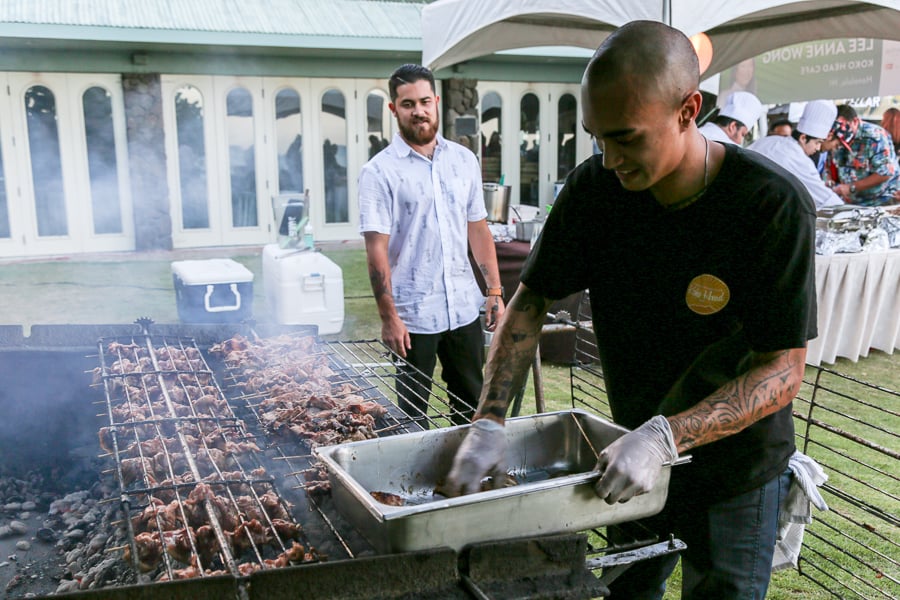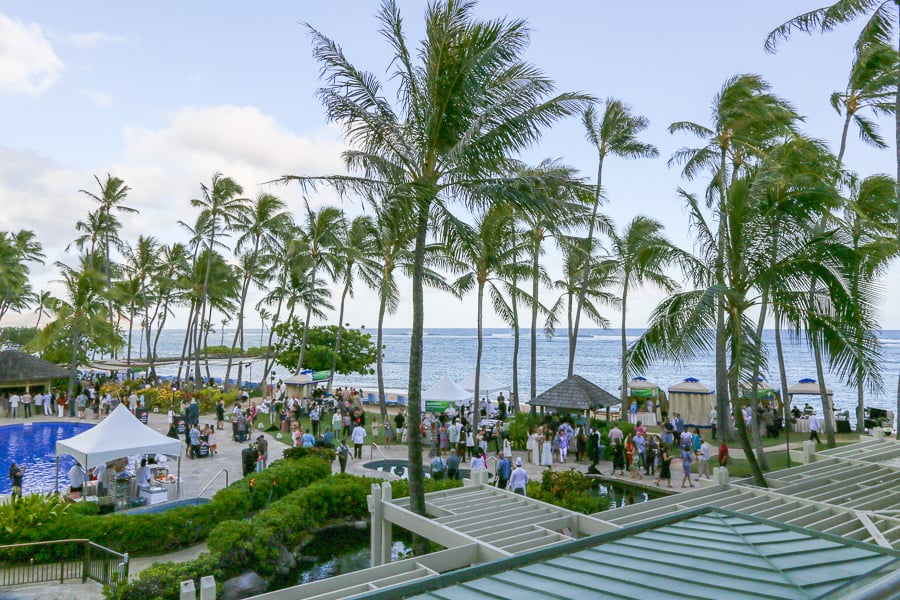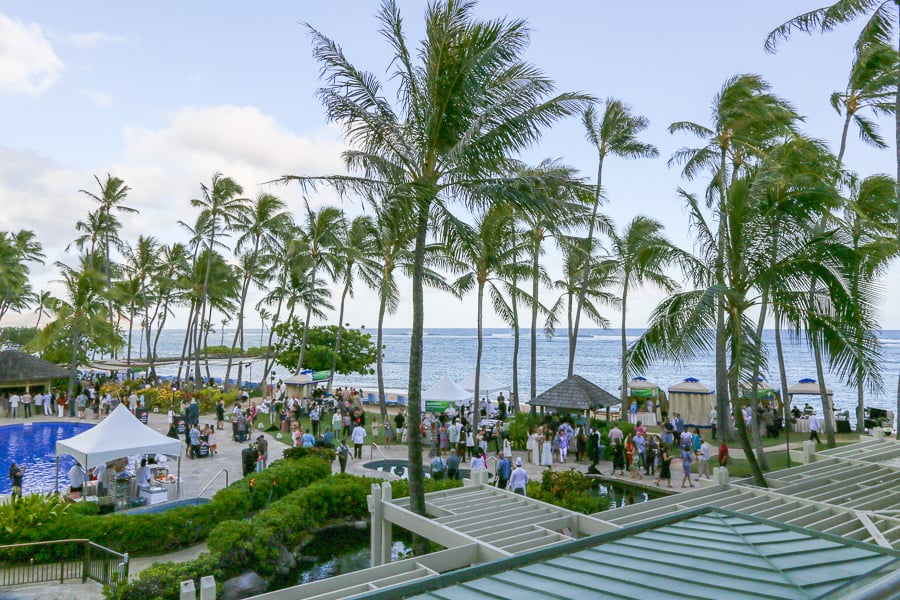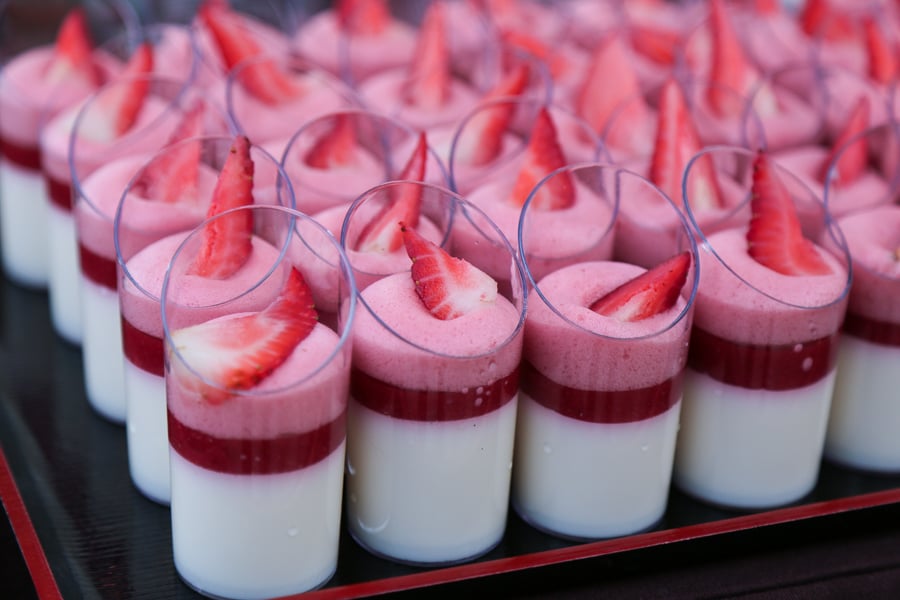 The Kahala Hotel & Resort's sweet strawberry dessert.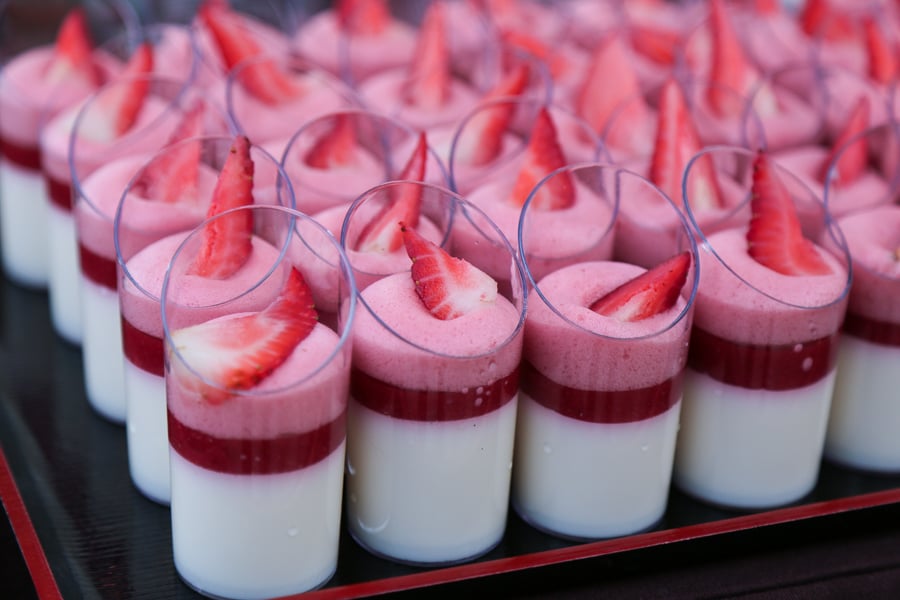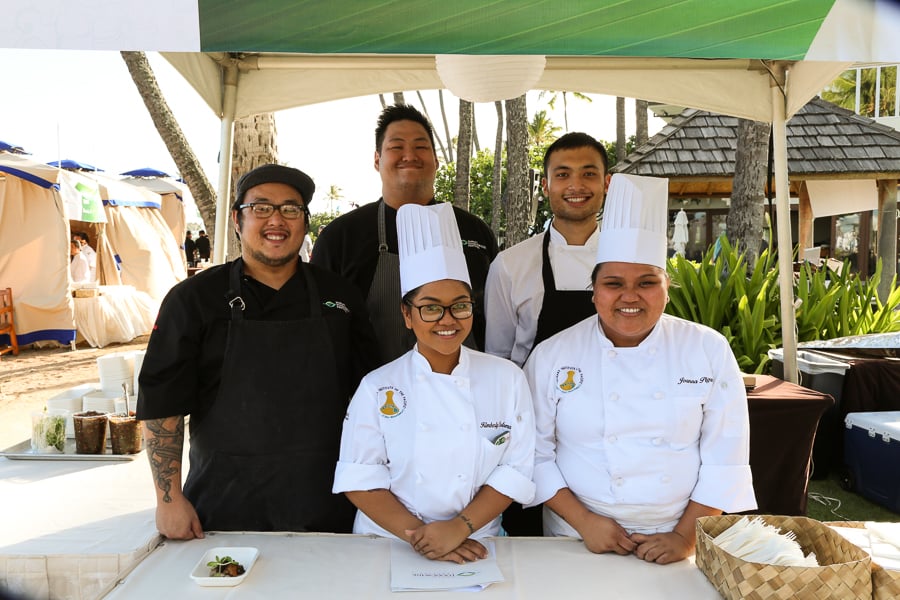 The Pig and the Lady's team.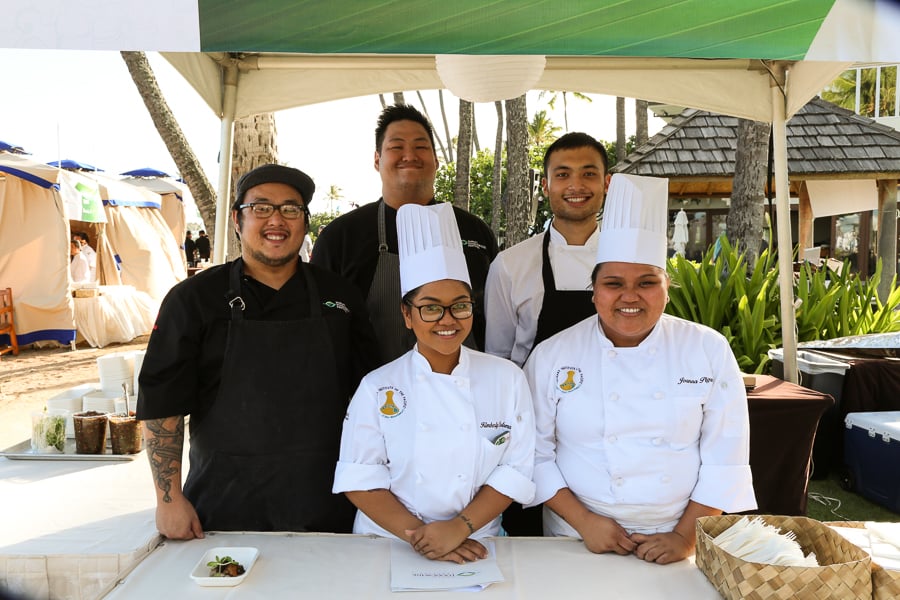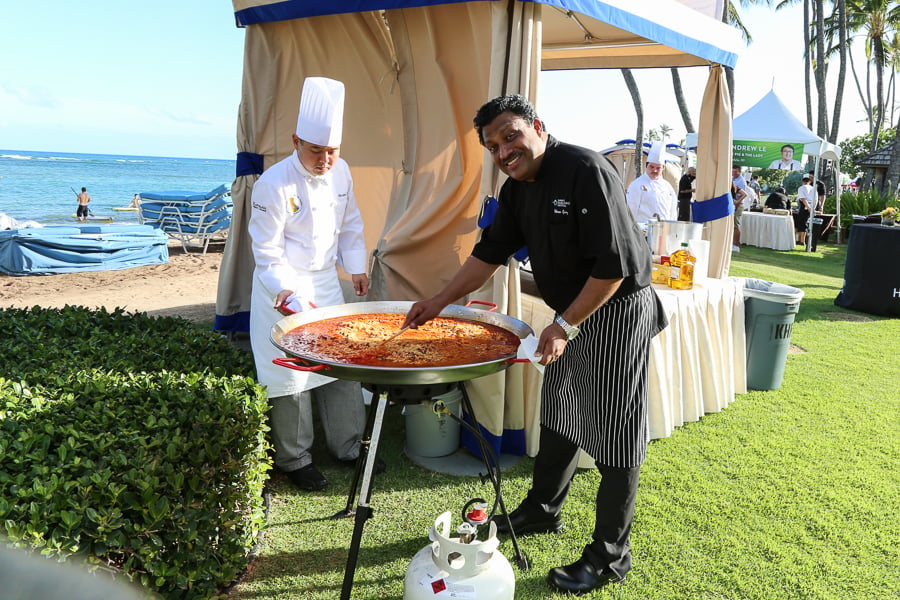 Starting a new batch of seafood paella.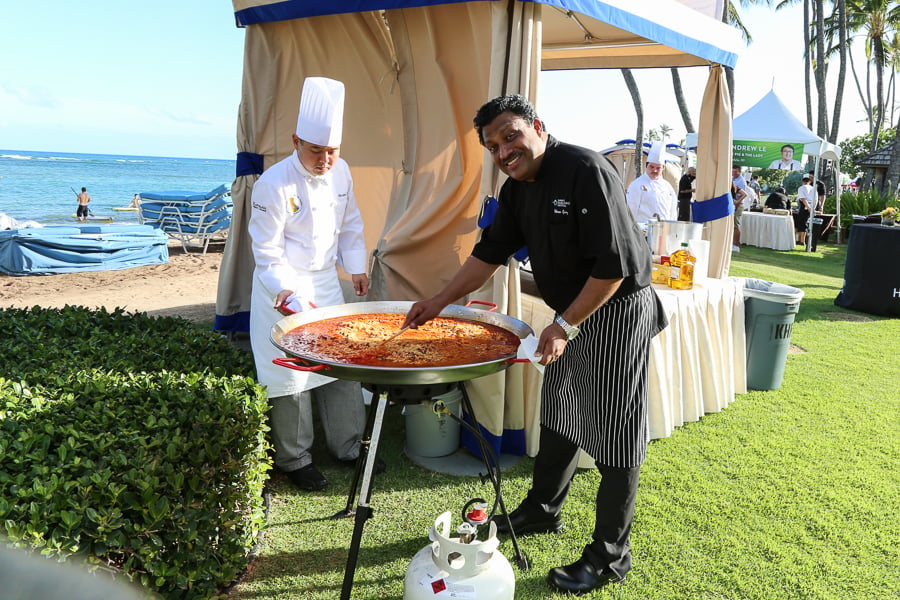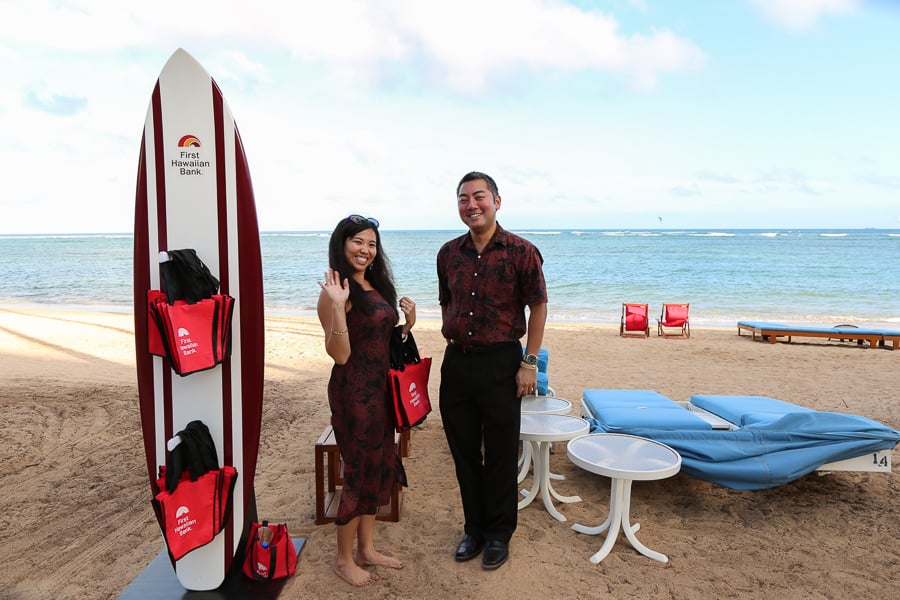 Sponsor First Hawaiian Bank gave away slipper bags.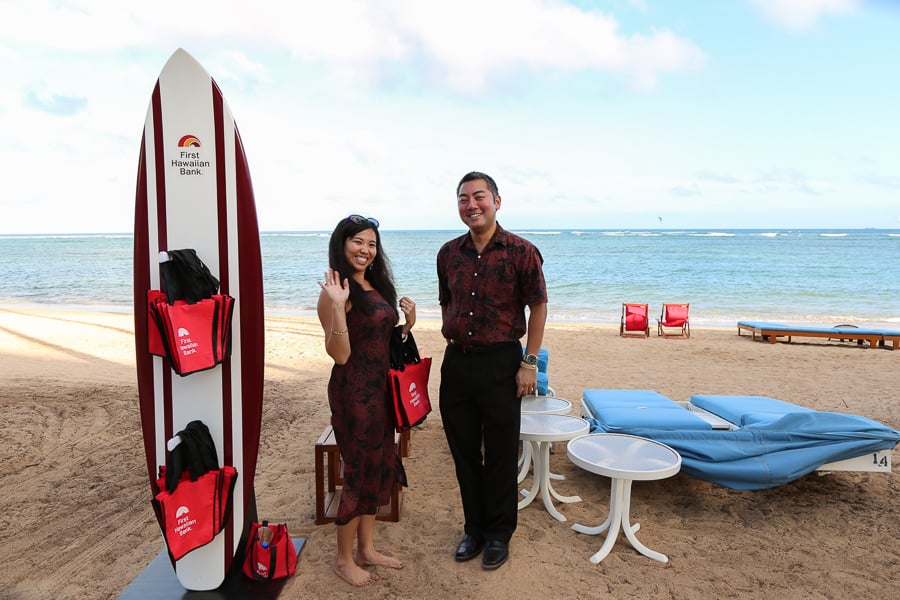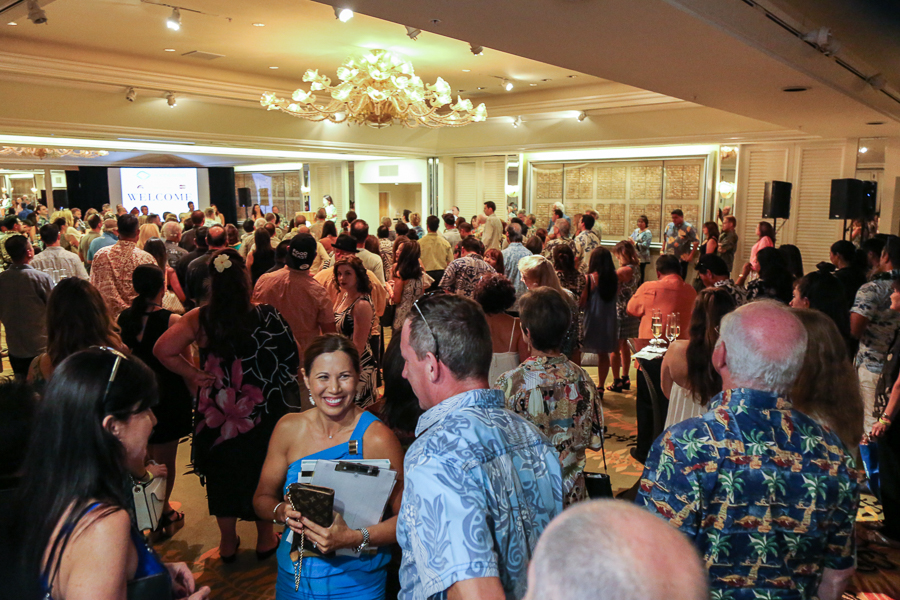 The reception room was packed.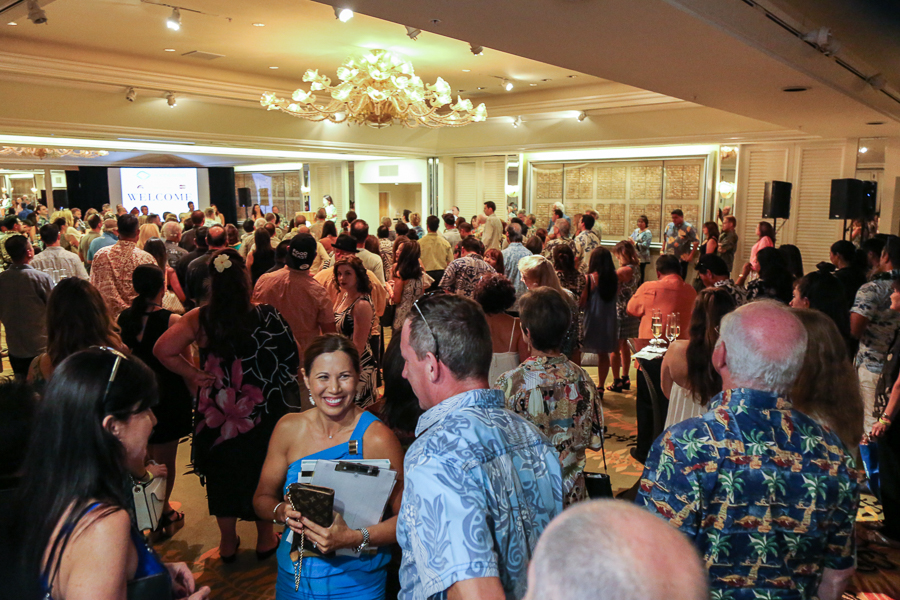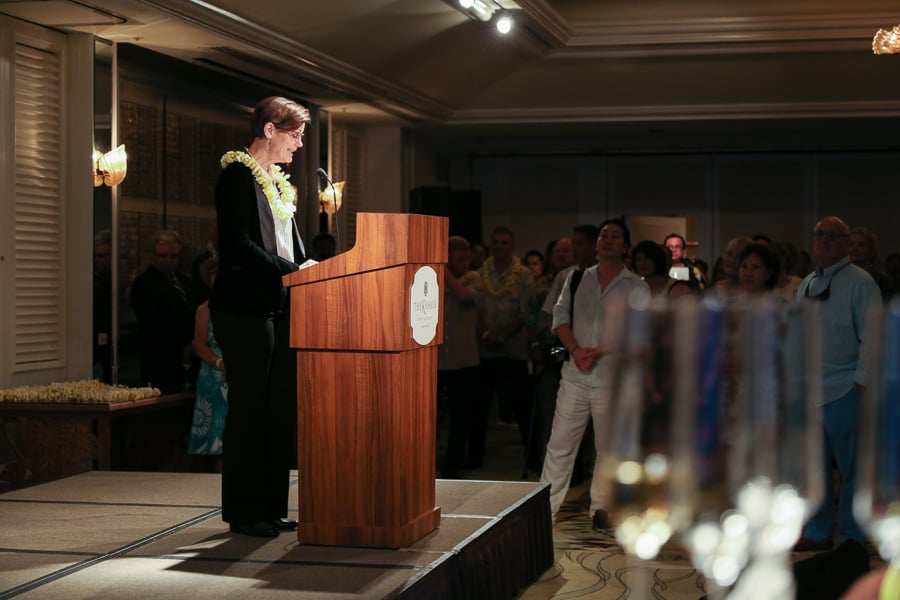 The 2016 event and chef lineup unveiling.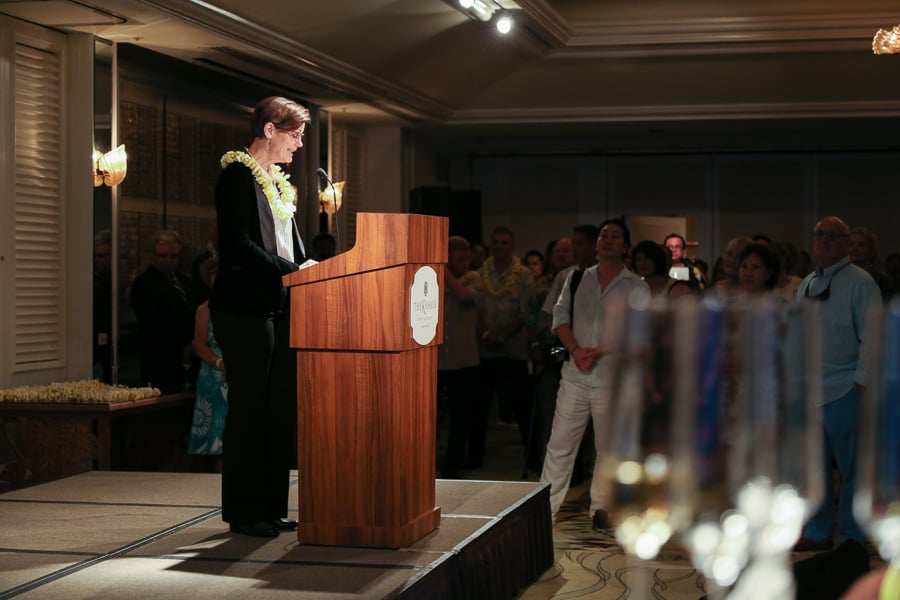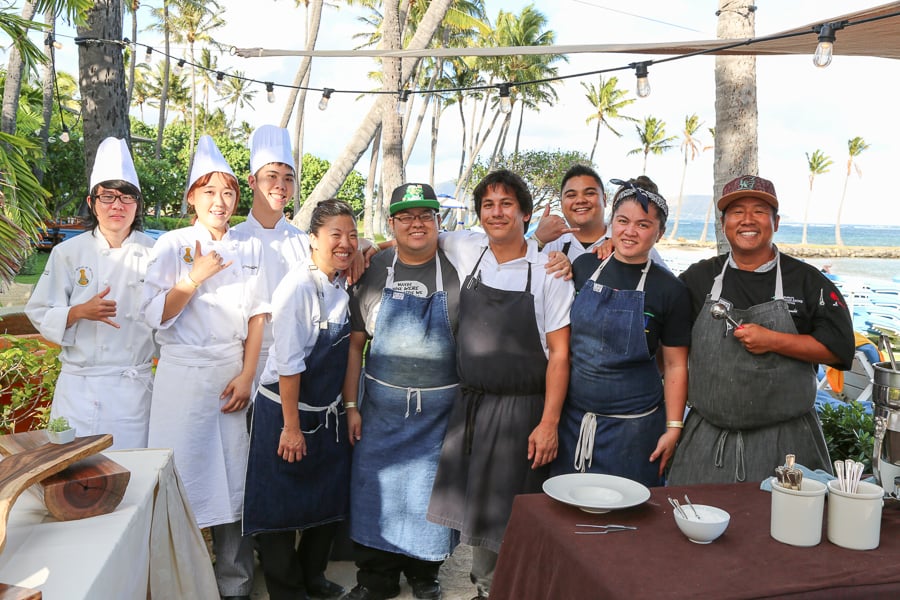 Chef Mark "Gooch" Noguchi and his team.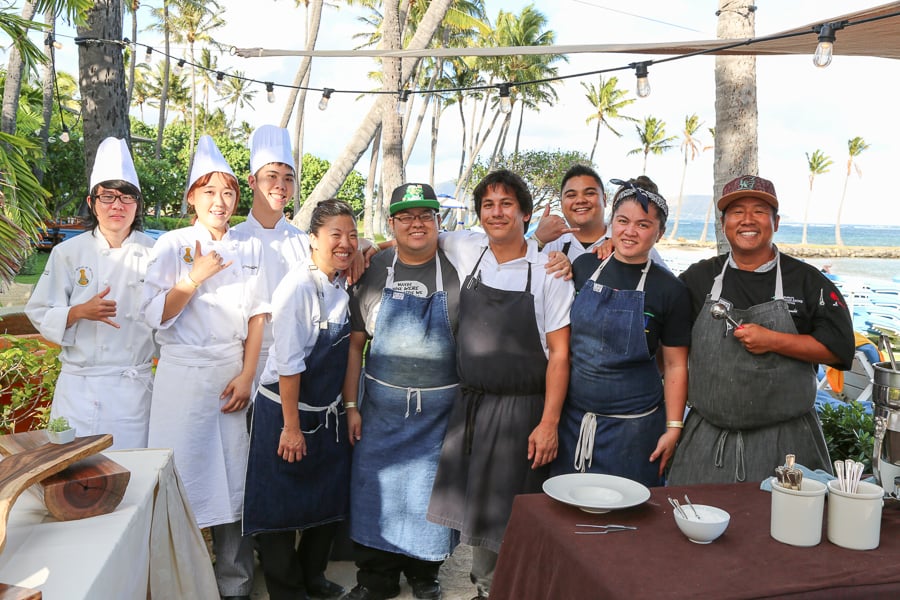 For the complete schedule for this year's Hawaii Food and Wine Festival, visit their website hawaiifoodandwinefestival.com