#HFWF15: Kamehameha Schools presents Urban Luau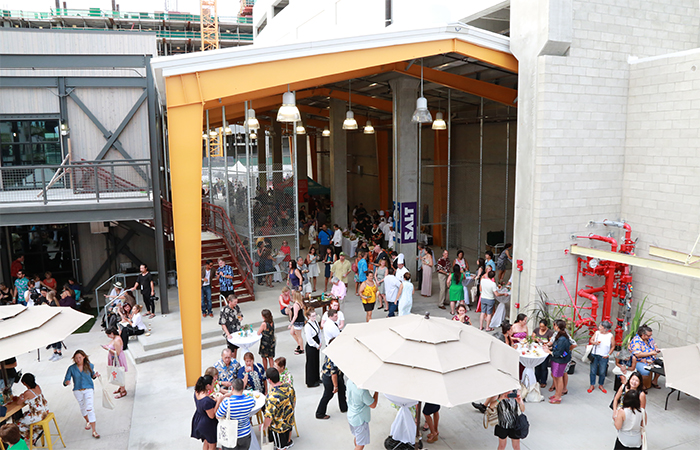 After events on Hawai'i Island and Maui, the fifth annual Hawaii Food & Wine Festival arrived on Oahu Wednesday evening, with an Urban Luau at the new Salt space in Our Kaka'ako.
Kamehameha Schools opened the spacious, airy venue for the first time to the public, although construction is ongoing. For the luau, chefs and restaurants prepared both traditional and contemporary Hawaiian dishes.
All funds from the event will go to local nonprofits Paepae o Heeia, Papahana Kuaola and Kakoo Oiwi, which care for the ancient Hawaiian Heeia Fishpond, create quality educational programs focused on Hawaii's cultural and natural history and perpetuate the cultural and spiritual practices of Native Hawaiians.