#HFWF15: Battle of the Brunch II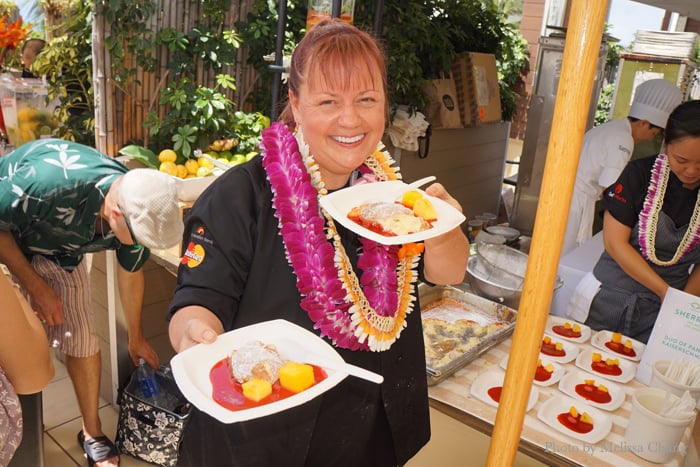 Humidity and morning rain weren't enough to keep away the crowd that showed up for the Hawaii Food and Wine Festival's Battle of the Brunch II on Sunday. The weather cleared up shortly before, and the three chef teams were ready to compete.
Lee Anne Wong of Koko Head Cafe and Sven Ullrich of the Hyatt Regency Waikiki were back to defend their title, but would they be able to repeat as champions?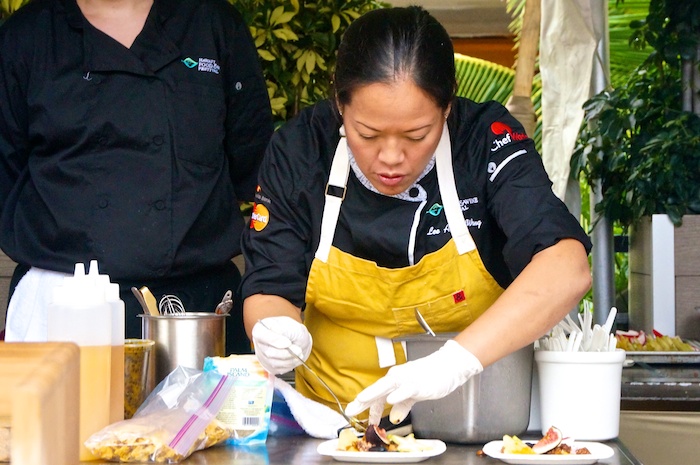 Defending champ Wong highlighted the flavors of exotic tropical fruits grown in Waimanalo. Drizzled with honey, the dish was colorful and exploding with flavor.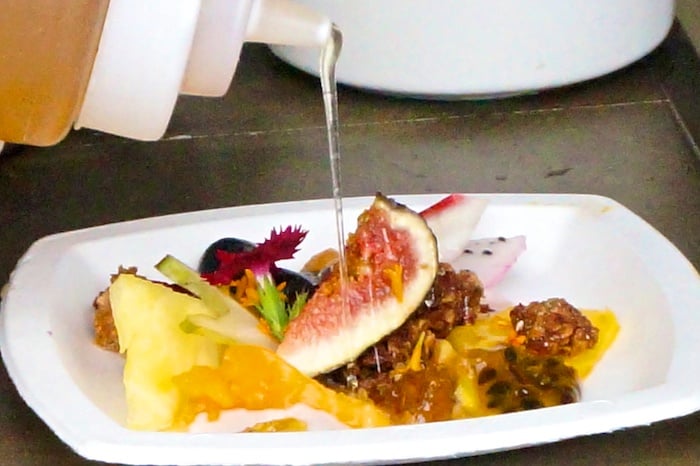 Wong's partner, Ullrich, served an omelet with sausage, veggies and kiawe bean crumble. At a glance their dishes seemed simple. This was a definite gamble that clean, familiar flavors would be enough to hold off the competition. Would it pay off?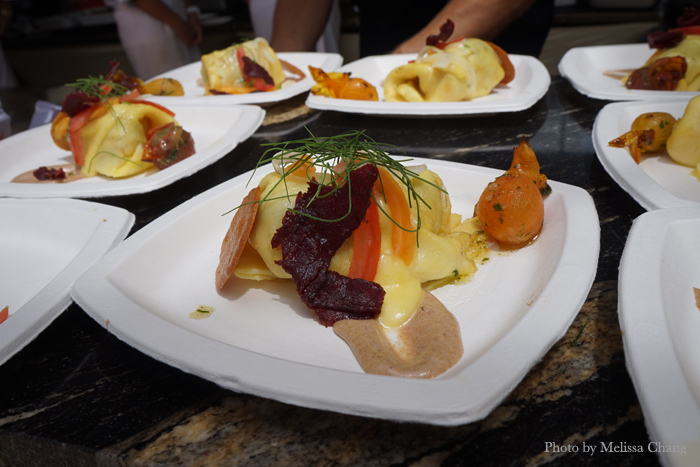 Jackie Lau of Roy's Restaurants was the only other returning chef from last year's battle. She looked to topple Wong and Ullrich with her take on "chips and salsa," which included Kona abalone, avocado, uni and fried fish skins.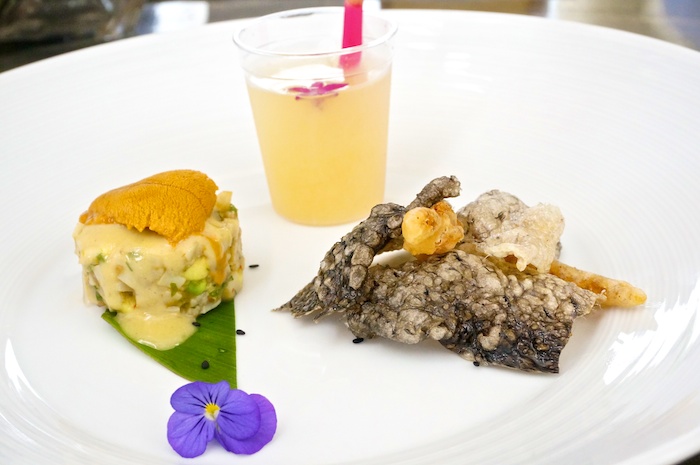 Lau's partner, Raphael Lunetta of Santa Monica's JiRaffe, stuck with the seafood theme with a potato-crusted ono with tomato bread and caramelized bacon topped with hollandaise.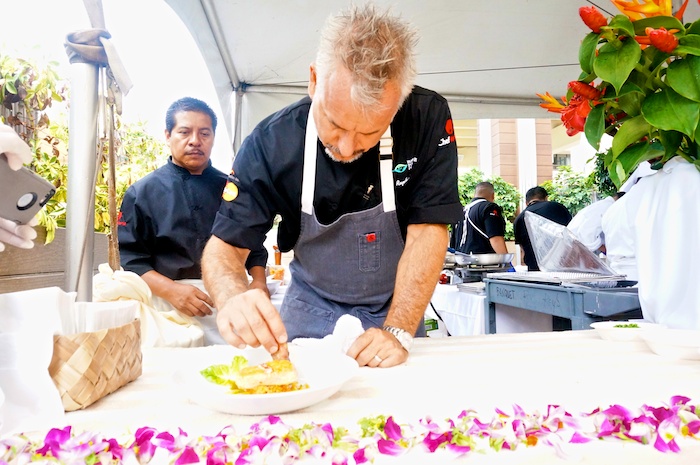 The final team looking to take the championship consisted of Sherry Yard of Helms Bakery in Los Angeles and local chef Chris Kajioka. Kajioka impressed with an ulu-potato pancake on smoked kampachi. Probably the best tater tot I've ever had.
Yard complemented Kajioka's dish with a Kaiserschmarren, a souffle-like pancake made with creme fraiche. Served with strawberry coulis and fresh mangoes, it was my favorite dish of the event and in my eyes, put them in the running for a victory.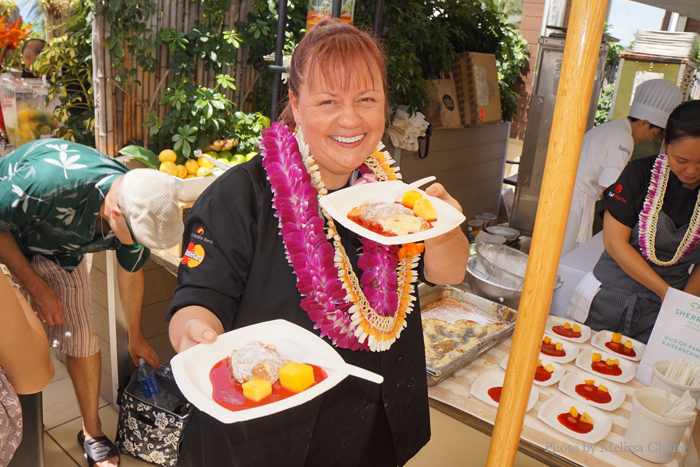 The competition was stiff, and even other chefs in the festival were cheering for their favorites. The biggest splash was made by Mark Noguchi and his Pili Group staff who had their favorites.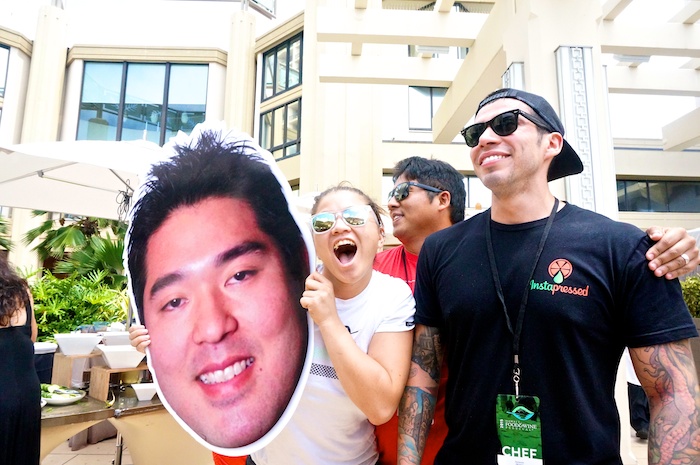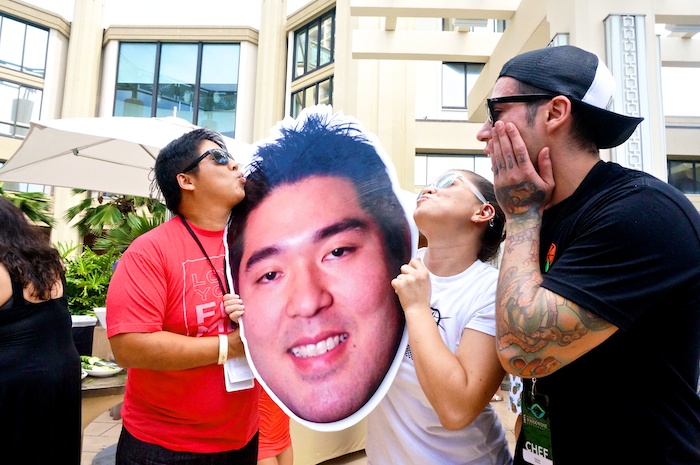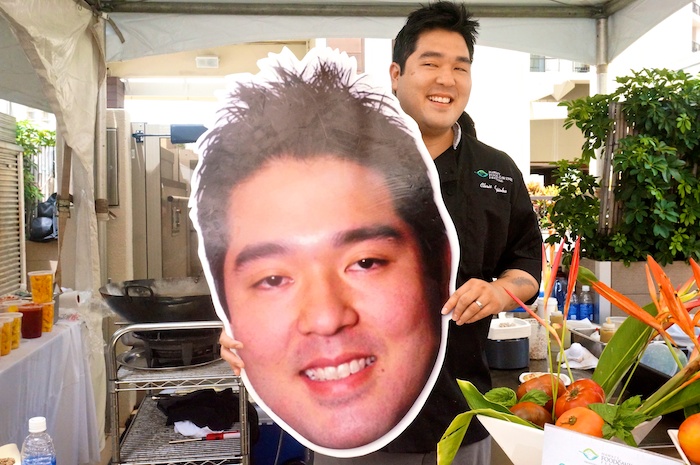 As the votes were tallied, libations were abundant, including mimosas, a Bloody Mary bar, coffee cocktails and Honolulu Coffee Co. lattes.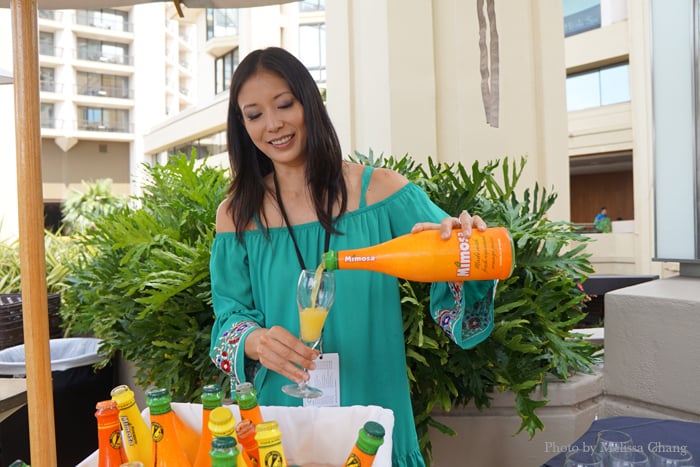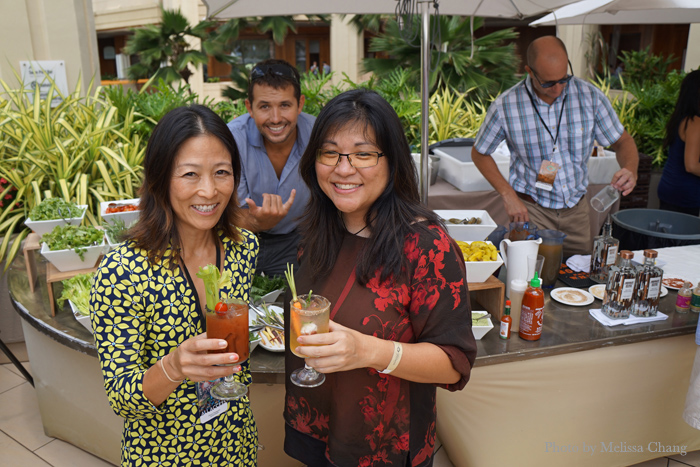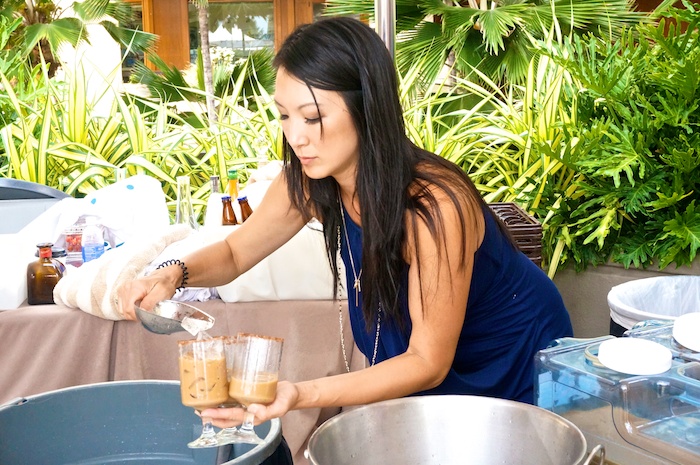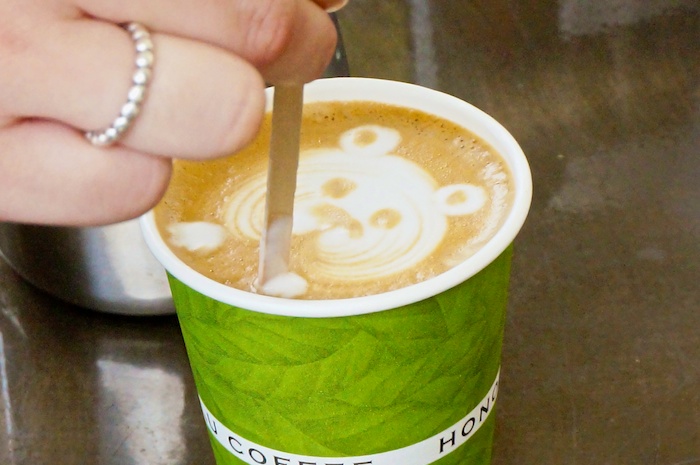 After a morning of good food and frivolity from guests and chefs alike, it was time for master of ceremonies Adam Richman to announce the winner.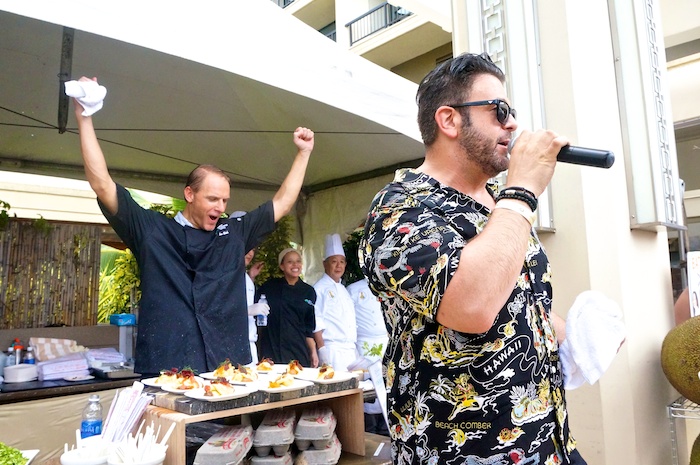 For the second year in a row, the cuisine of Ullman and Wong reigned supreme at the Hyatt Regency, and as bonus bragging rights, Wong claimed the head of Kajioka as the spoils of their victory.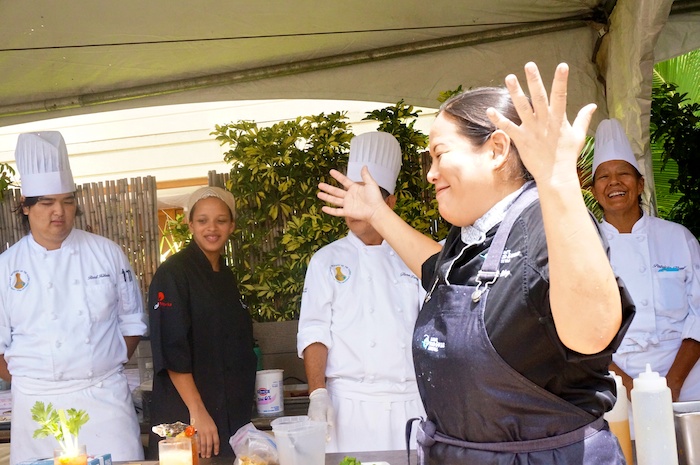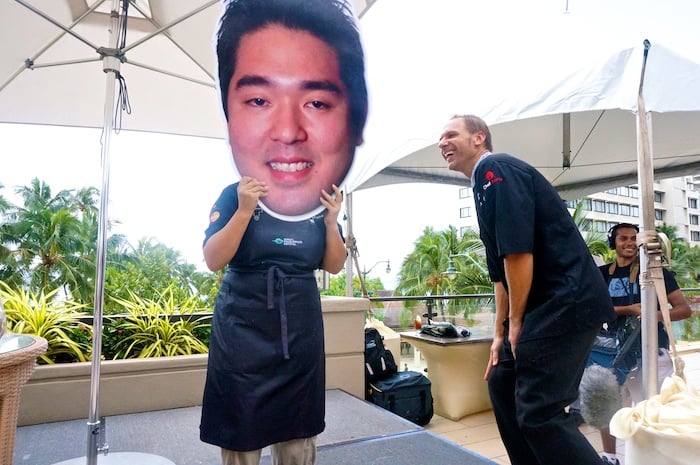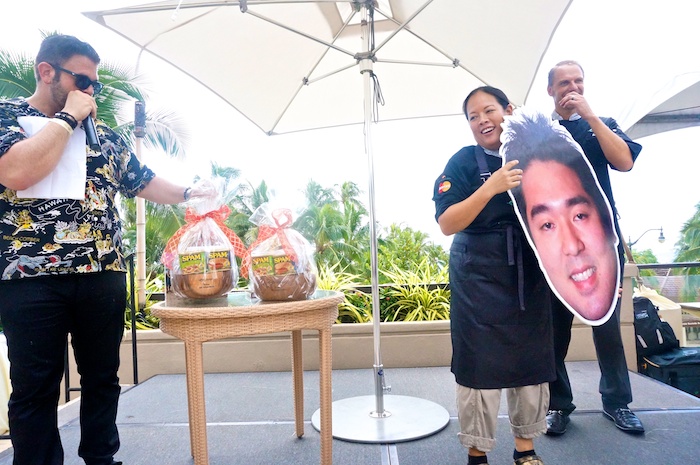 The friendly competition and camaraderie among the chefs made this one of the most fun events of the festival. The rain started shortly after the winners were announced, yet many of the chefs lingered for photos with their fellow competitors. And now the wait begins to see if Ullrich and Wong can make it a three-peat.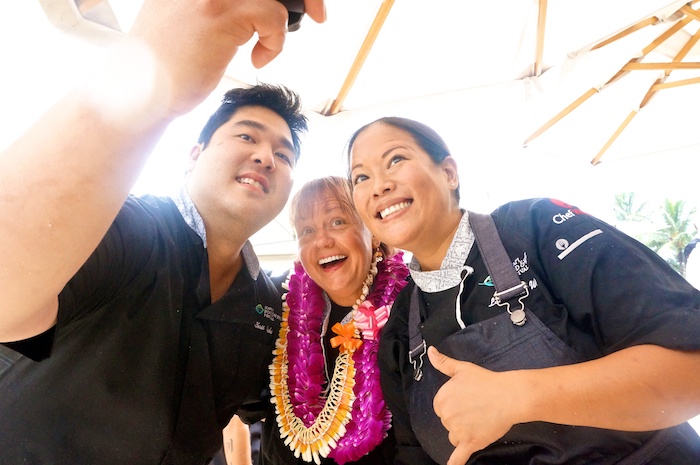 Bonus footage of Adam Richman free-styling a "Brunch Rap"