HFWF meets Reyn Spooner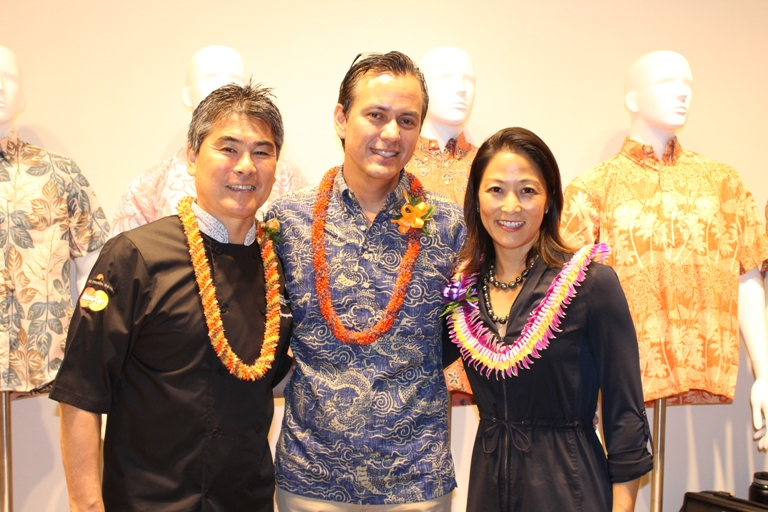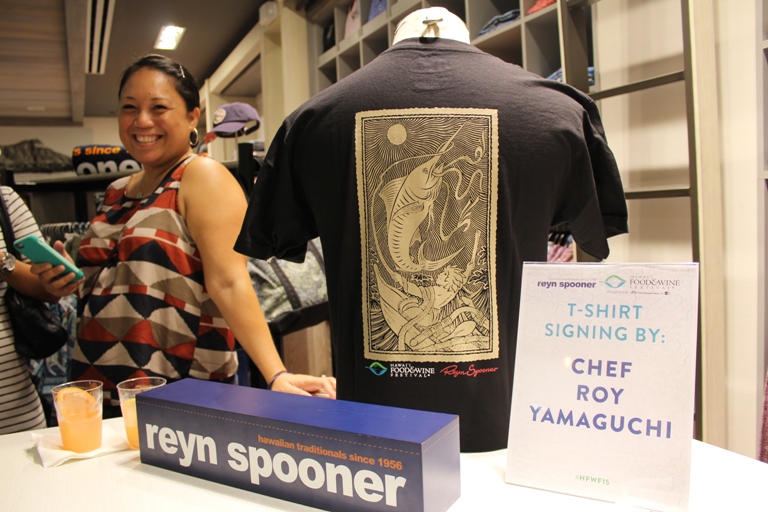 Reyn Spooner unveiled its Hawaii Food & Wine Festival collection Wednesday night at its Ala Moana Center store. Original prints from two Hawaii Island artists, Dietrich Varez and Eddy Y, were used to create men's and women's tees in a design called Au , as well as Island Feast and Na Kanaka I Ka'aina, both limited edition aloha shirts.
HFWF co-creator Roy Yamaguchi and his crew served up delicious sushi and poke, while mixologist Chandra Lucariello offered up fun versions of the Paloma and Moscow Mule. With food, drinks, music and fashion, this was the ultimate pau hana.