HFWF 2014: Under a Maui Moon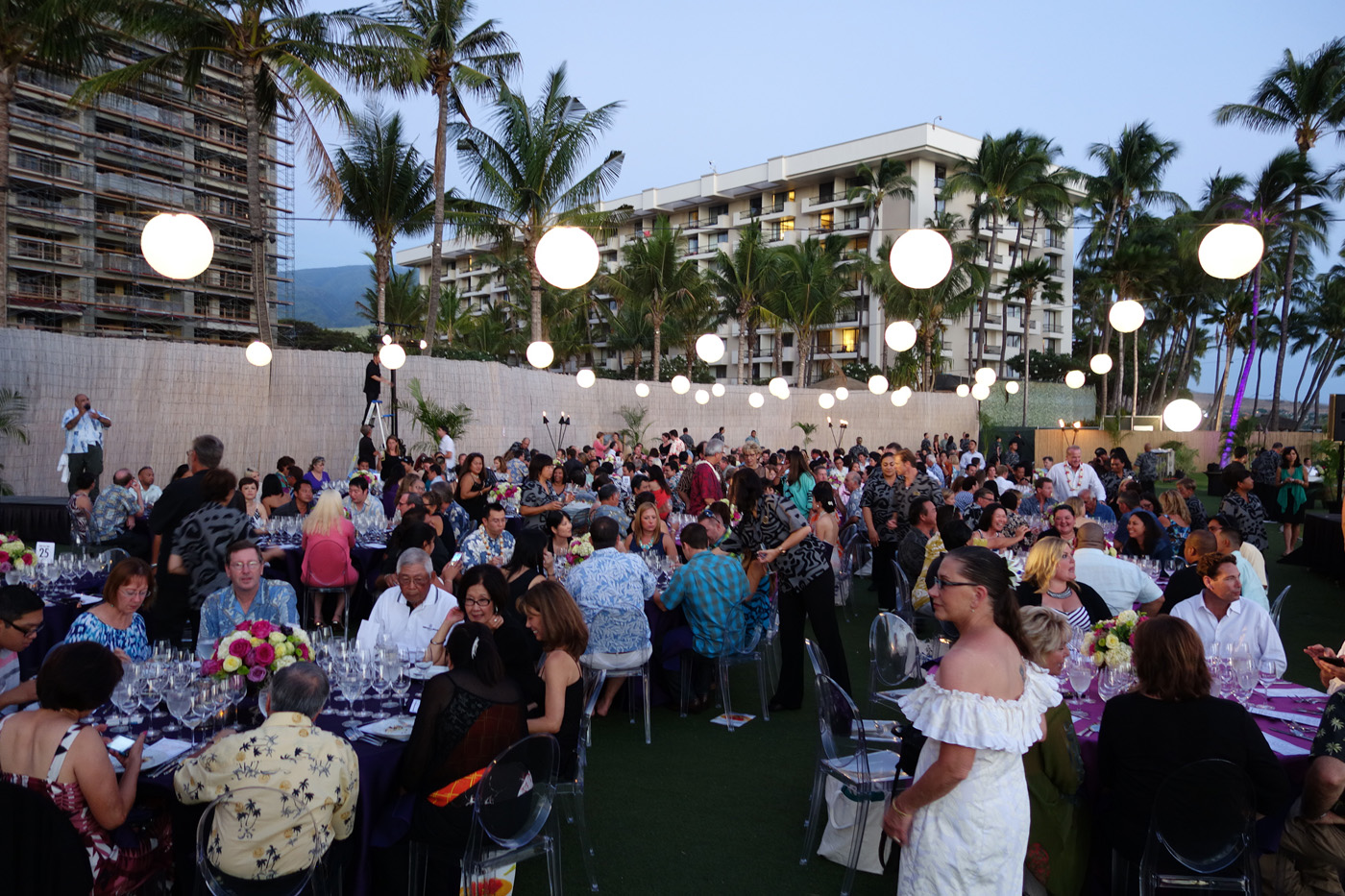 The Hawai'i Food and Wine Festival returned to the Hyatt Regency Maui Resort & Spa last night at Kaanapali Kitchen Stadium's "Under a Maui Moon." The sold-out event featured a unique presentation of renowned chefs (and their renowned sous chefs) plating courses assembly-line style on a stage in front of the guests.
The six-course dinner, shown in the gallery below, showcased local ingredients cooked in each chefs' unique, creative style. All courses were paired with wines selected by master sommelier Roberto Viernes, who explained each course's selection.
HFWF: Under a Maui Moon