HFWF 2014: Halekulani Master Chefs Gala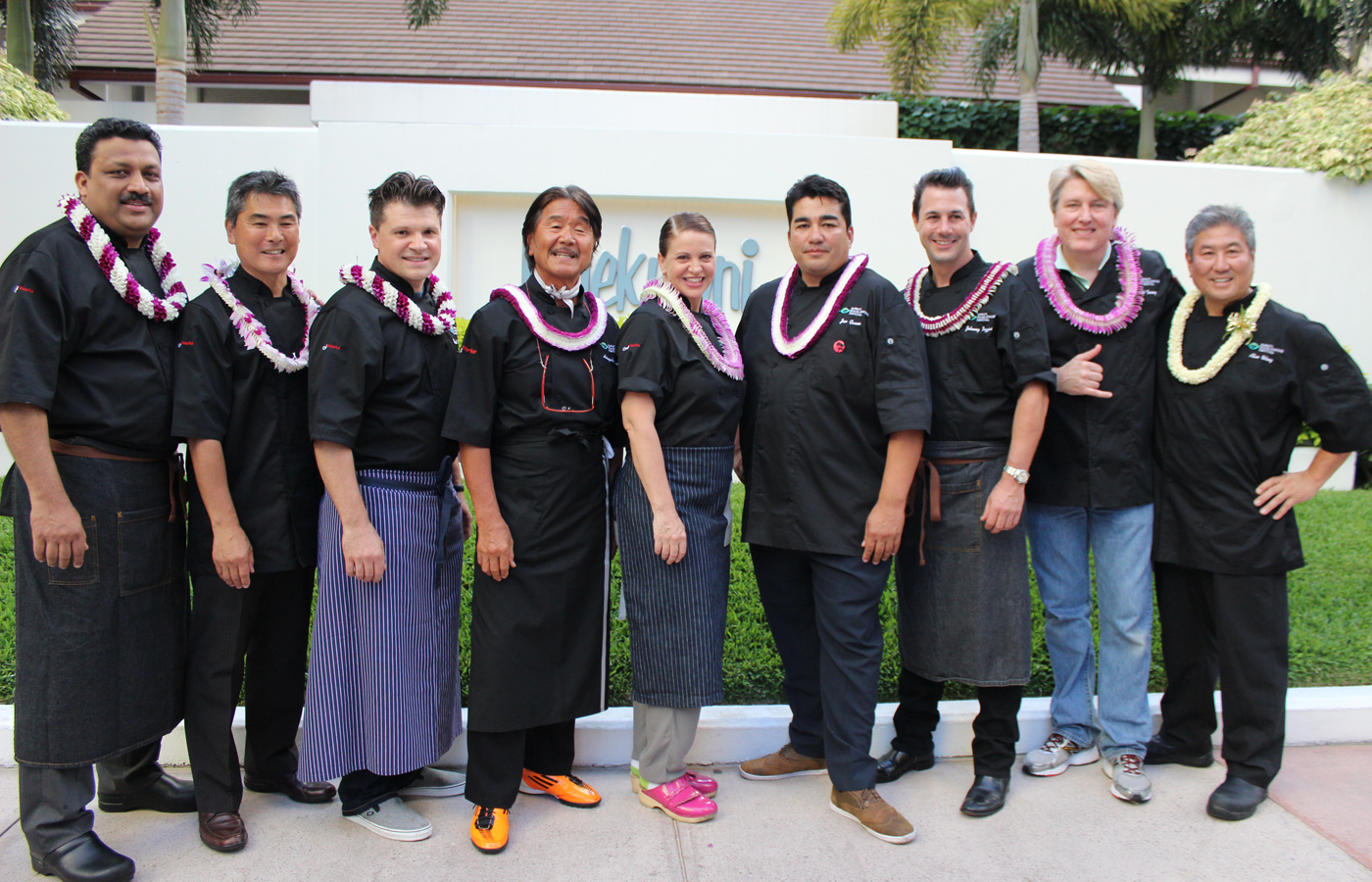 Hawai'i Food & Wine Festival held its Master Chefs Gala at the Halekulani hotel Friday, allowing attendees who paid $1,000 per tickets to mingle with and feast on dishes by chefs Jose Garces, Johnny Iuzzini, Richard Rosendale, Iron Chef Hiroyuki Sakai and Halekulani's own Vikram Garg.
The night kicked off with a cocktail hour with wine, cheese from Kent Torrey and the Cheese Shop and signature drinks handcrafted by mixologists Tony Abou-Ganim and Francesco Lafranconi. Next, guests headed into the dining room for a lavish, six-course meal with wine pairings for each course.
Here are the courses:
Chefs Who Compete Gala – Food