HFWF 2014: Caviar and Krug Degustation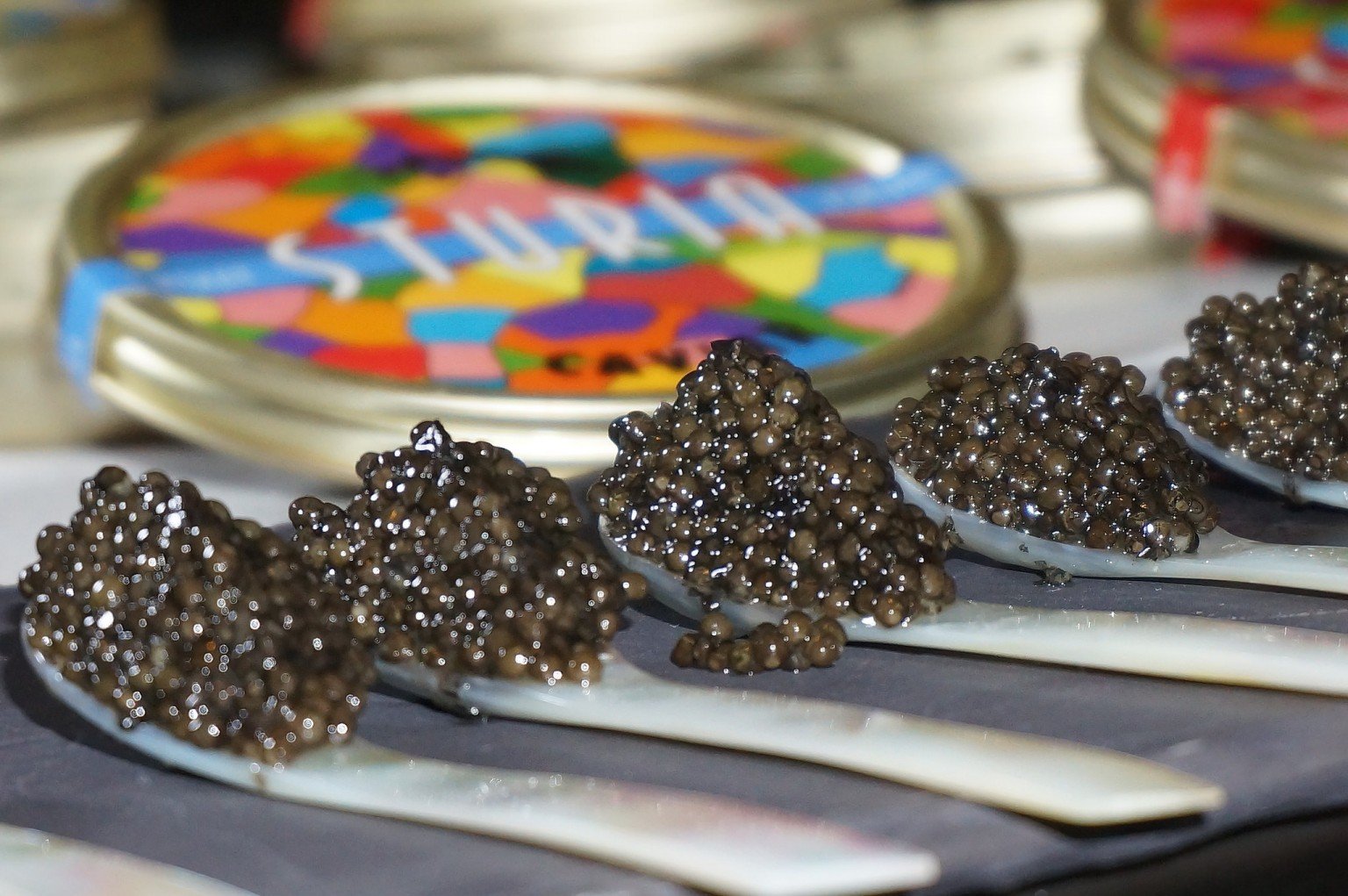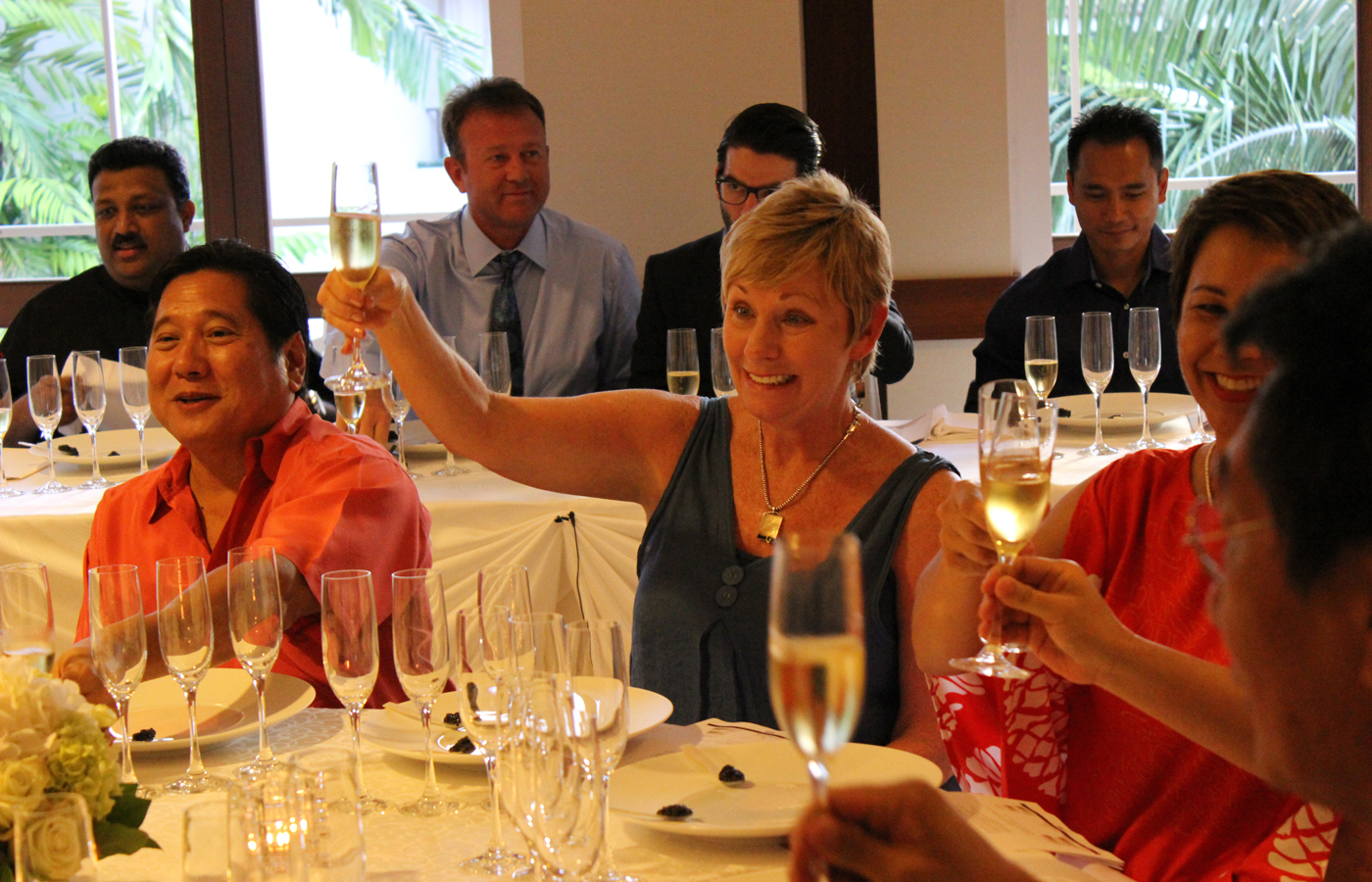 The Hawai'i Food & Wine Festival arrived Wednesday at the Halekulani Hotel with Caviar and Krug Degustation, a $400-per-ticket, sold-out event that let 36 lucky people experience the luxurious French Sturia caviar and some of the finest vintages of Champagne Krug.
Halekulani chef Vikram Garg shared the story of his first taste of Sturia's caviar from France with the intimate gathering of aficionados. He loved the silky smooth eggs so much, he found a way to import them for use in his kitchen. To help showcase the caviar, Krug's Garth Hodgdon selected four special labels to pair perfectly with each bite.
Caviar and Krug