HFWF 2014: A Farmers' Food Show and Laulima at He'eia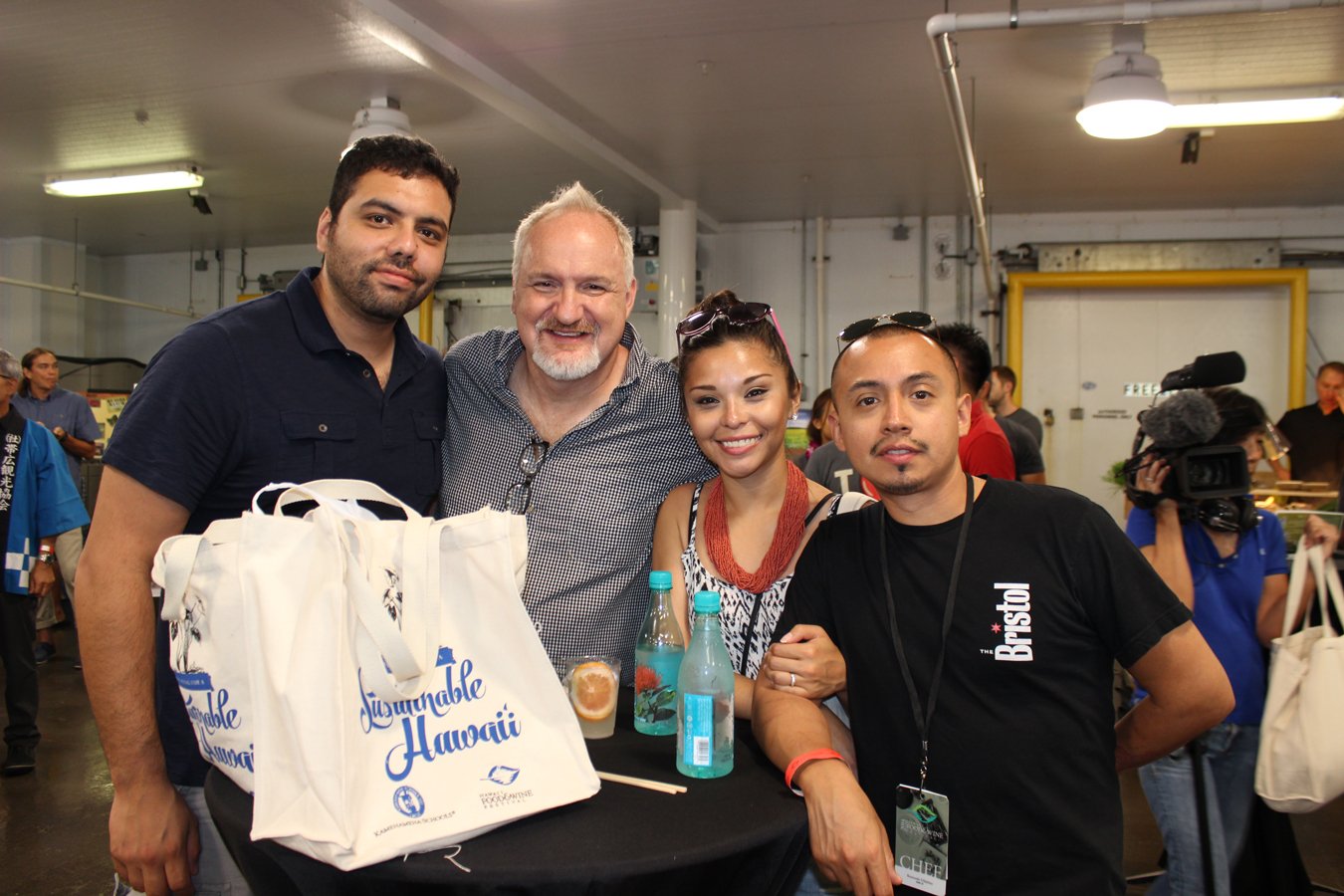 The Hawai'i Food & Wine Festival continued Friday with two day events, Laulima at He'eia and A Farmers' Food Show Chef Welcome Reception, an invite-only gathering at Pier 38, where the daily Honolulu fish auction is held. Sponsored by Kamehameha Schools, farmers and chefs showcased the bounty of Hawai'i using locally grown and produced ingredients.
Lots of local and celeb chefs turned out for the informal event, grazing on little bites and mingling with Hawaii's foodie community.


While at the Farmers' Food Show, several chefs, including HFWF chairs Alan Wong and Roy Yamaguchi, along with REAL a Gastropub's Troy Terorotua, Halekulani's Vikram Garg and others, accepted the ALS ice bucket challenge, the viral campaign that raises money to fight ALS (amyotrophic lateral sclerosis (ALS), also known as Lou Gehrig's Disease).

Laulima at He'eia
At the He'eia event at Papahana Kualoa and He'eia fish pond on the Windward side, chefs Jose Garces, Hubert Keller, Mark Noguchi and Christina Tosi led a group to tend to the lo'i and helped move rocks to rebuild the wall for the fish pond at the ocean.
Laulima at He'eia