HFM Your Dapper Launch Party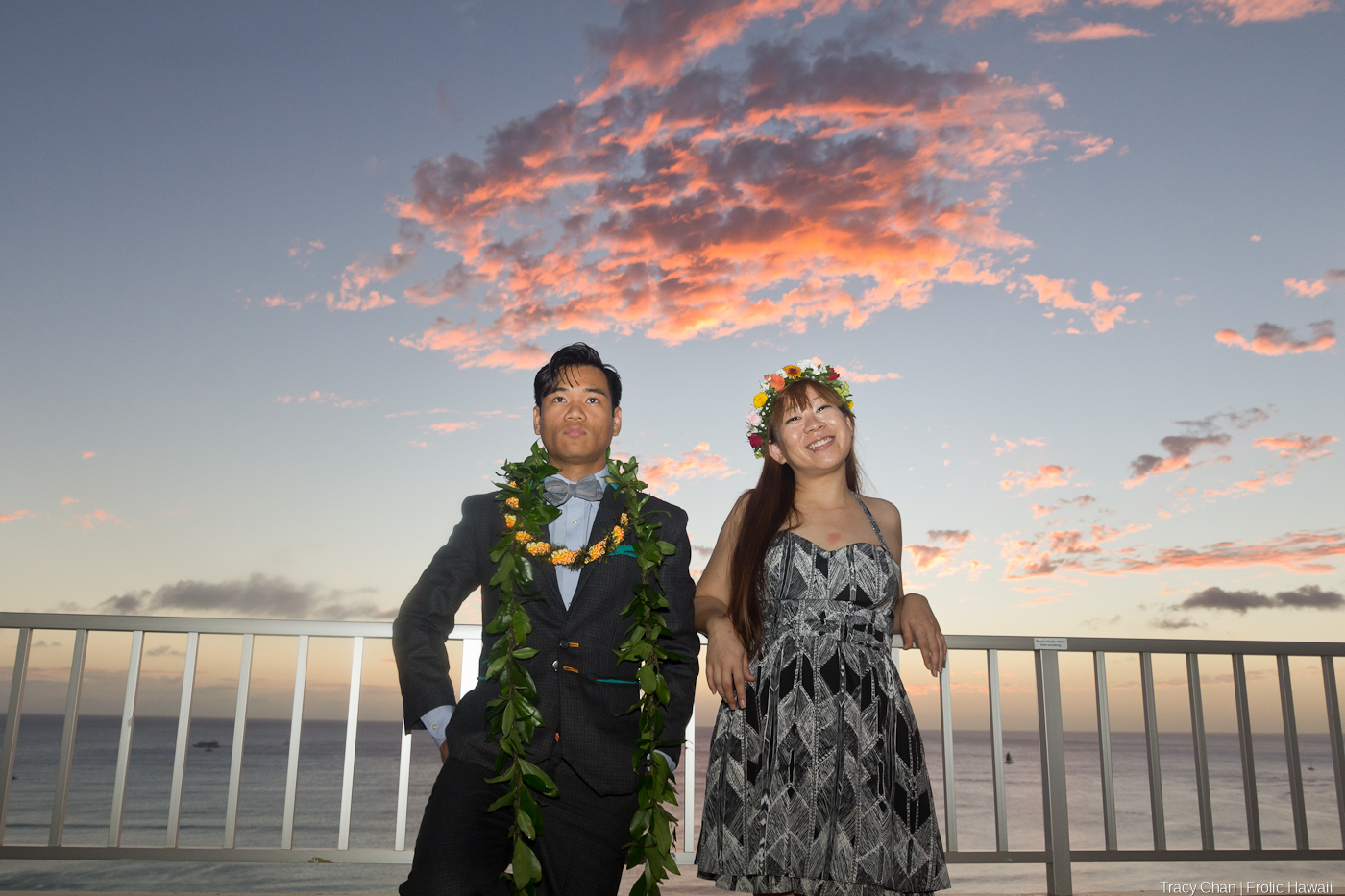 Guests at Aston Waikiki's Coconut Club got dapper on Sunday evening for the launch of Your Dapper, a new "dudeswear" line of custom, handmade bowties for the discriminating gentleman. An official Hawaii Fashion Month event, the party showcased the bowties with an unconventional fashion show: Instead of a runway, models sat around a table playing scripted poker.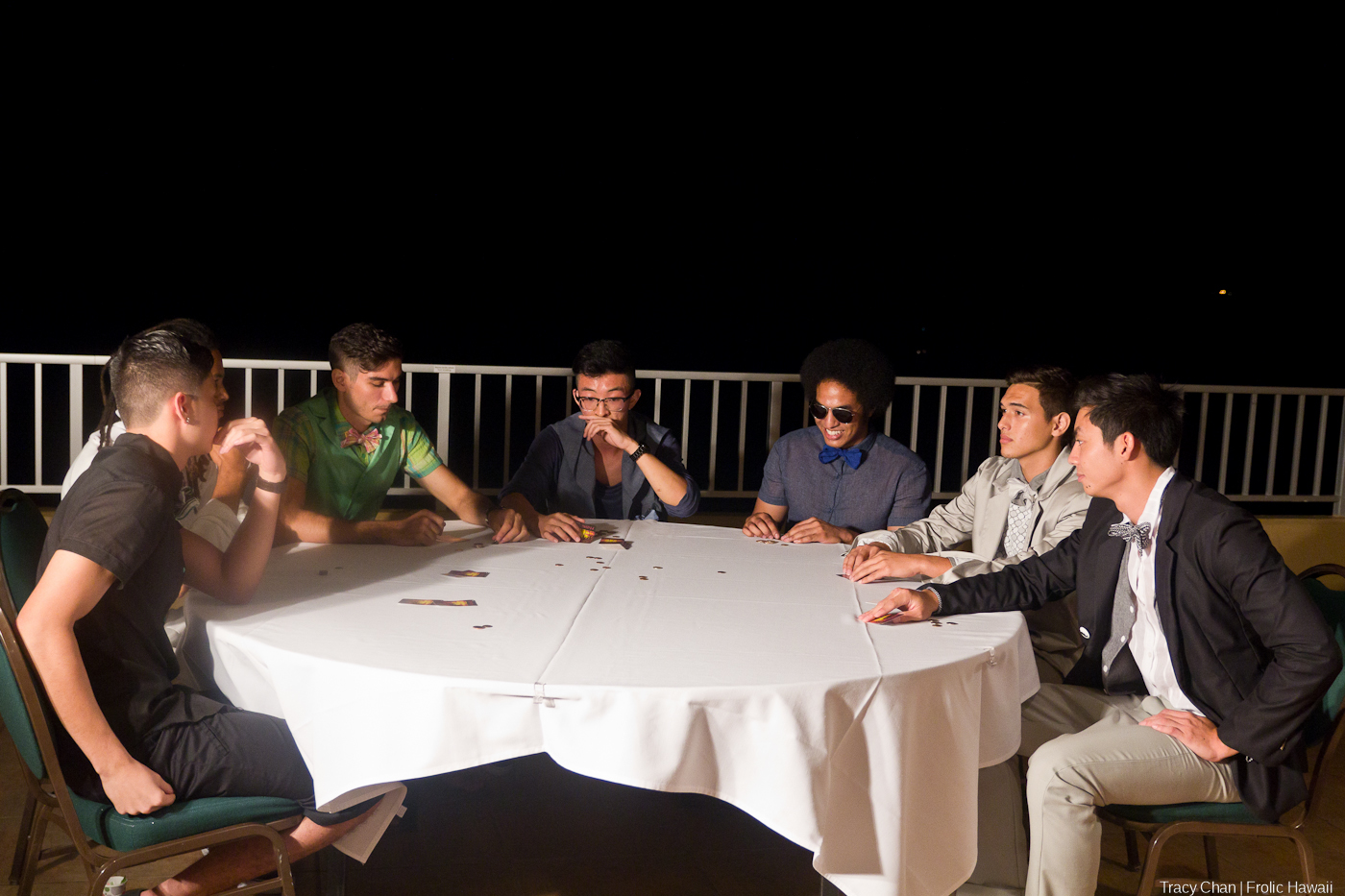 Two of three founders of Your Dapper, Brent Nakano (based in Honolulu) and Katherine Chinn (based in Los Angeles), were present; the third partner, John DeCosta (based in New York), was unable to attend, but called in at one point in the evening.
Katherine Chinn, head of Your Dapper's creative aspects and events (her official title is "Her Royal Dapperness"), selects the fabric and sews the bowties from Los Angeles. She's a costume designer who attended LA's Fashion Institute of Design & Merchandising.
"We have a really great team, and people with diverse skills, and that's why we've been able to do something like this for our first show," she said. "Teaming up with Hawaii Fashion month has been amazing. They've helped us so much with reaching a broader audience. Right now our team is very small, and we also all have full-time jobs, so we do this when we can. But we've always known that this was going to get bigger, and now we're starting to reach out for help as there's more demand."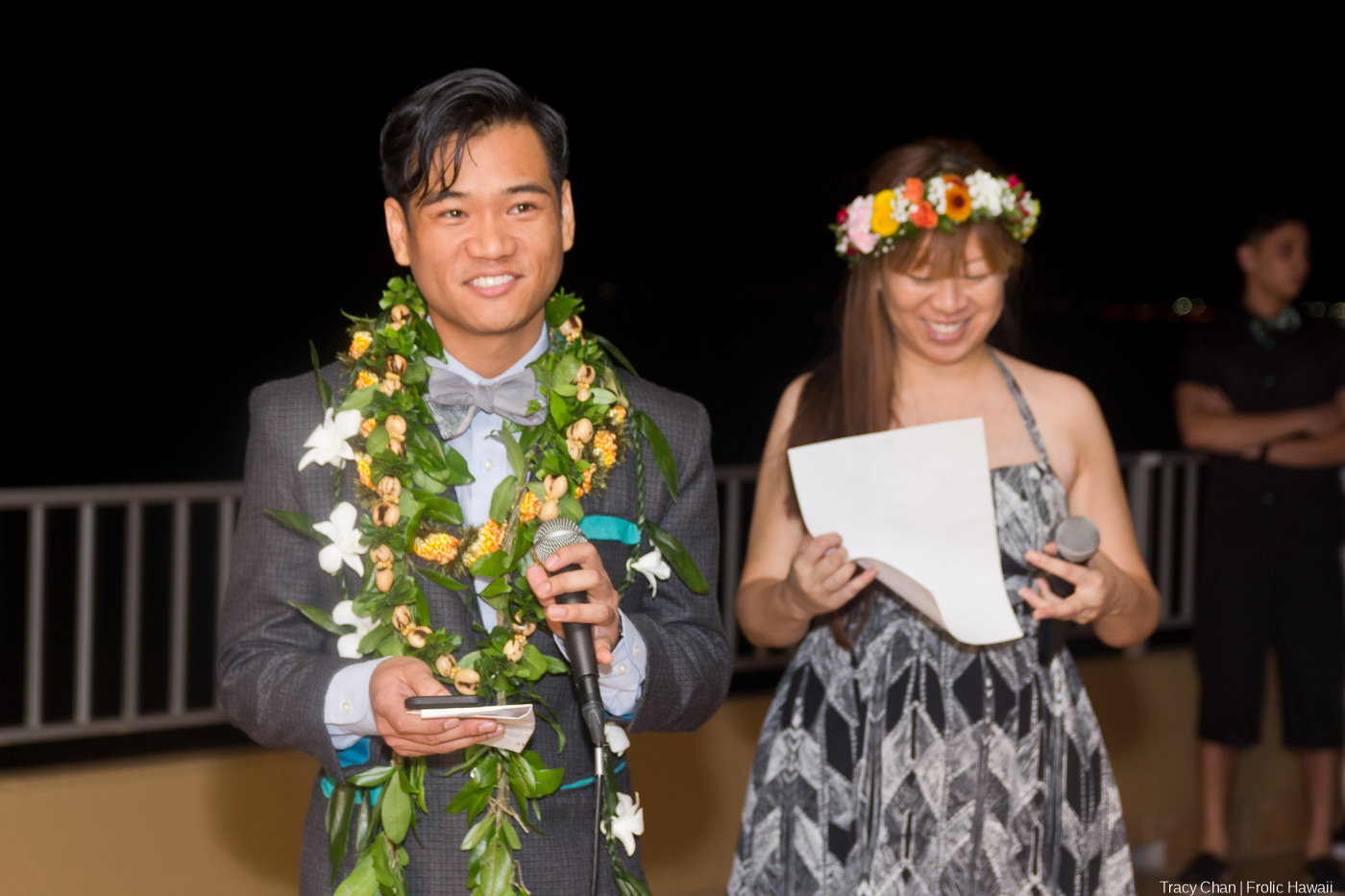 The event also featured cocktails by local masters, including Christian Self of Bevy and Dave Newman of Pint & Jigger, plus food by Jamal Lahiani of Tropics Taphouse (cute bowtie pasta), Robert McGee (cocktail weenies in a bao bun) and an amazing opah sashimi with fresh herbs and fried nori nacho by Jeremy Shigekane.