Here's Where They May Still Have Pies for Thanksgiving
We searched bakeries across the Island to find out who is accepting last-minute walk-ins and late orders.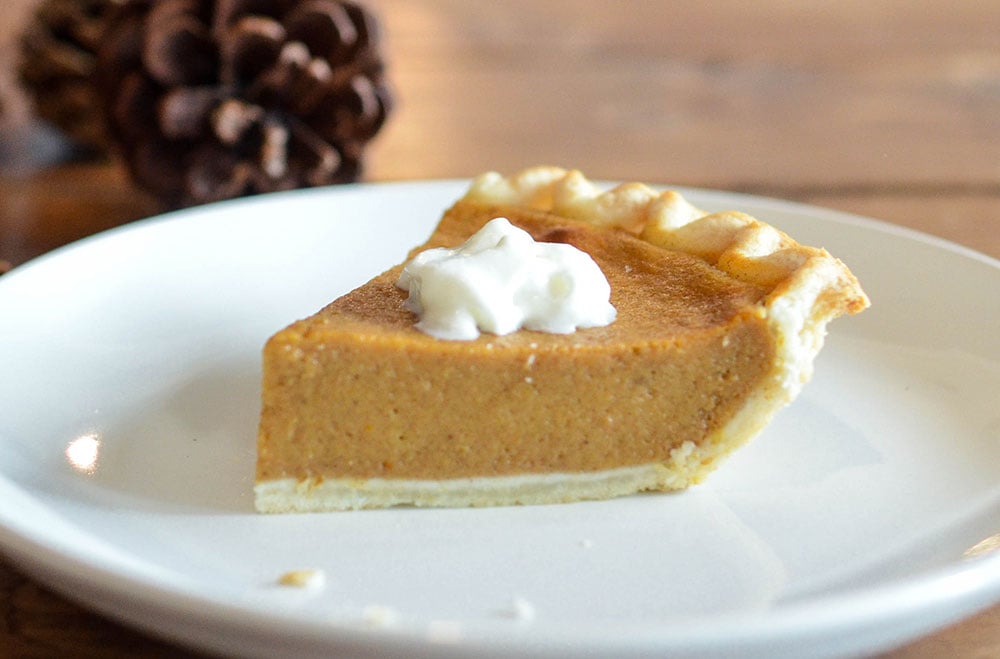 Yes, the holidays officially arrived, Thanksgiving IS Thursday, Nov. 24, and if you haven't already secured your dessert order, not to worry, we found places that are welcoming walk-ins ready to buy what's available, as well as some bakeries still accepting orders.
We're thankful that so many businesses and workers put in long hours to get us those holiday baked goods. So, we suggest you go online, call soon or make a plan to stand in line, be patient, flexible and grateful. Here's our tip sheet:
---
SEE ALSO: O'ahu Restaurants' Thanksgiving 2022 Menus: Part 1
SEE ALSO: O'ahu Restaurants' Thanksgiving 2022 Menus: Part 2
---
Ani's Bake Shop, Hālawa Valley
Ani's is encouraging online order/payments and, for those that do both, offering special Wednesday/Thursday drive-thru pick-up by Sears Pearlridge. The bakery sells many variations of holiday pies along with so many flavors of specialty butter cream rolls. Orders will be accepted this week, and pickups are available today and Tuesday from the shop.
99-840 Iwaiwa St, Ste 3, (808)488-2193, anisbakeshophawaii.net, anisbakeshop
Anna Miller's, 'Aiea
So many pies for Thanksgiving Week, and all first-come, first-served, no preorder. Here's the holiday pie lineup for Nov. 20-26: pumpkin, pumpkin whip cream, pumpkin cheesecake, apple, apple lite, dutch apple, coconut custard, custard, banana cream, haupia chocolate, macadamia nut cream and blueberry cheesecake.
98-115 Kaonohi St., 'Aiea, (808) 487-2421, annamillersrestaurant.com, @annamillershawaii
Epi-Ya Bakery
The bakery was still taking orders last week for custard pies, rolls and other savory treats, but not picking up the phone and the voicemail was full, So, if you want something, it might be best to drop by and ask what's possible.
1296 S. Beretania St, Suite 105, (808) 888-8828, @epiyabakery
HI Pie, Waialua
This woman-owned bakery makes a drive to the North Shore a tasty adventure for locally sourced baked goods that often include meat and veggie pot pies and poi banana bread. Seasonal specials available to walk-ins this week include a pumpkin eggnog pie; The Eleanor, a pineapple cream pie named after founder/chef Casey Burns' grandma; cranberry relish; cheesecakes; mini pies and other inspirations. Open Monday and Tuesday from 8 a.m. to 3 p.m., and on Wednesday from 8 a.m. to 1 p.m., or while supplies last.
67-456 Goodale Ave., Waialua, (808) 913-2008, hipiehawaii.com, @hipie_ns
Kilani Bakery, Wahiawa
It's all first-come, first-served at this classic Wahiawa bakery. After a day of rest Monday, Nov. 21 Kilani will open from 6 a.m. Tuesday through Thanksgiving, with a plan to keep rotating crews of bakers going around the clock, filling the ovens with pies and butter rolls to focus on the holiday foods and leave the doughnuts and pastries for late this month.
704 Kilani Ave. Wahiawa,  (808) 621-5662 , @kilanibakery
Kulu Kulu Cake, Waikīkī
This Japanese-style bakery, known for its beautiful and tasty treats, has harvest specials that include: pumpkin basque cheesecake, pumpkin cream cheese rolls, ube almond cream pie, as well as pear and almond cream tart. Preorders can be made in-store, by phone, email or walk in through Thanksgiving while supplies last.
Multiple locations, kulukulucake.com, @kulukulucake
La Gelateria
A pumpkin crunch gelato cake special sold out each time it's been offered. But if your holiday palate leans frozen instead of baked, you may still be able to order gelato in pumpkin, pumpkin cheesecake and pumpkin chocolate chip for pickup. We're keeping a hopeful eye on these gelato flavors returning soon: roasted fig, spiced apple, eggnog and cranberry; and might order a champagne or lemon sorbetto while we wait.
819 Cedar St., (808) 591-1133, lagelateriahawaii.com, lg2go.menu, lagelateriahawaii
Lee's Bakery, Chinatown
Every year the devoted wait in long lines for the famous custard pies, often still so warm from the oven you need to vent them on the drive home. There's no easy parking so either bring a friend you want to catch up with or have someone drop you then come get you once you've secured the pies.
125 N. King St., (808) 521-6261
Leonard's Bakery
Although Leonard's Bakery is beloved for its 70 years of baking malassadas, these days the Portuguese fried doughnuts come in traditional, with various coatings and fillings including the current featured flavor of pumpkin spice which could be your holiday dessert of choice. But if you want more than malassadas, the Kapahulu bakery also turns out Portuguese sweet bread, pastries and seasonal pies of pumpkin, apple and custard. The bakery opens at 5:30 a.m. every day this week, closing at 5 p.m. on Thanksgiving.
933 Kapahulu Ave., (808) 737-5591, leonardshawaii.com, @leonardsbakeryhawaii
Liliha Bakery
Liliha Bakery is still taking orders online for Thanksgiving specials that include custard, pumpkin, apple and Dutch apple pies, as well as pumpkin loaf, pumpkin chiffon puka cake, pumpking caramel cupcakes and some holiday-decorated baked goods. Although they are stocking up for walk-ins, the staff says ordering ahead allows customers pay and pick up quicker without standing in long lines.
Multiple locations, lilihabakery.com, @lilihabakery
Sing Cheong Yuan Bakery, Chinatown
Yes, the bakery that celebrates both traditional Chinese treats—manapua, sesame candy and preserved fruits—while staying on top of trendy gummy bears and more also sells holiday pies for three days this week. Call to preorder custard, pumpkin, custard/pumpkin mix or take your chances and walk in Nov. 22, 23 or 24.
1027 Maunakea St. (808)531-6688, @singcheongyuanbakery
Slice by HB Baking, Downtown
Call to preorder locally concocted ice cream pie sensations. Seasonal flavors include an apple pie featuring butter pecan and dulce de leche ice cream on snickerdoodle crush served with baked apples and a cinnamon oat crumb or pumpkin crunch cheesecake on ginger snap crust.
100 N. Beretania St., inside Jolene's Market, (808)202-8601, hbbaking.com,@slicebyhbbaking
Sweet Revenge
There's even time to grab some scratch-baked goodies first-come, first-served Wednesday, Nov. 23 from Sweet Revenge at the Blaisdell Farmers Market (4-7 p.m.) or from the bakery, from 10 a.m. to 1 p.m. Wednesday and 9-11:30 a.m. Thursday. Pies include: vanilla bean custard pie, local pumpkin pie, sweet potato pie, apple crumb pie, cranberry apple crumb pie, French apple custard pie with almond topping, pecan pie in 5- and 9-inch sizes. And there's mochi, butter rolls and cheese puffs. Check the website to see if preorders are still being accepted.
979 Robello Lane, sweetrevengehonolulu.com, @sweetrevengehnl
Zippy's Napoleon's Bakery
For folks looking to stay in their neighborhoods, Napoleon's Bakery at Zippy's has a jaw-dropping variety of pumpkin sweets all sold first-come, first served. Among the offerings: pumpkin pie, pumpkin chiffon pie, pumpkin cheesecake, pumpkin bread pudding, pumpkin coffee cake, as well as dinner rolls, cornbread and holiday spice mochizadas.
multiple locations, zippys.com, napoleonsbakery.com, @zippys, @napoleonsbakery
(Windward O'ahu update: We're still crossing our fingers for the reopening of Deluxe Pastry Shop in Kāne'ohe but no new date has been announced.) Those who sold out or closed pre-orders by Sunday included: The Alley at 'Aiea Bowl, Hawaiian Pie Co., MW Restaurant/Artizen and Pu'uwai Aloha Bakery. Happy hunting and Thanksgiving!