Hennessy Prestige dinner: Learning about cognac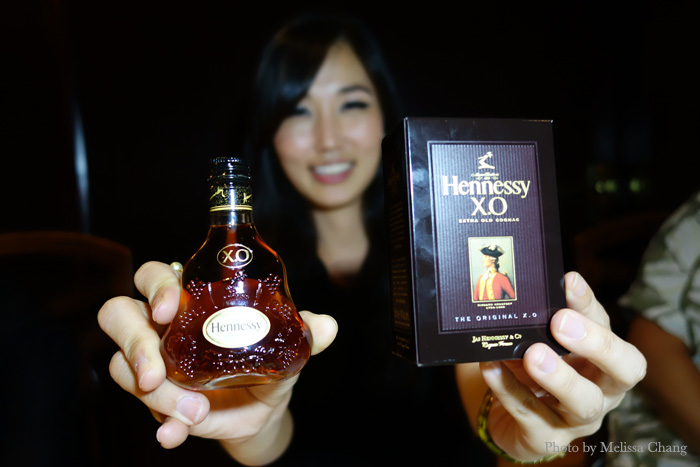 It's not every day you get to drink a spirit that costs $4,000 a bottle, so I'm going to blog about the unique experience — not just to share it but to keep it in my memory. I'm pretty sure I won't get to experience this again!
My friend Yasuo Ogawa invited me to a special dinner at Morton's Steak House last night, where we got to meet Sten Lilja of Moet Hennessy, who explained some of the history and science behind the art of creating their cognacs.
To start, we were offered two cocktails made with Hennessy: the Privilege raspberry sidecar, which was sweeter and feminine; and the Privilege Smash, which was supposed to be more of a manly cocktail. I actually liked the smash cocktail better, as it was very smooth and the cognac flavor was a little more prominent. But it was neat to see that you could make cocktails with Hennessy.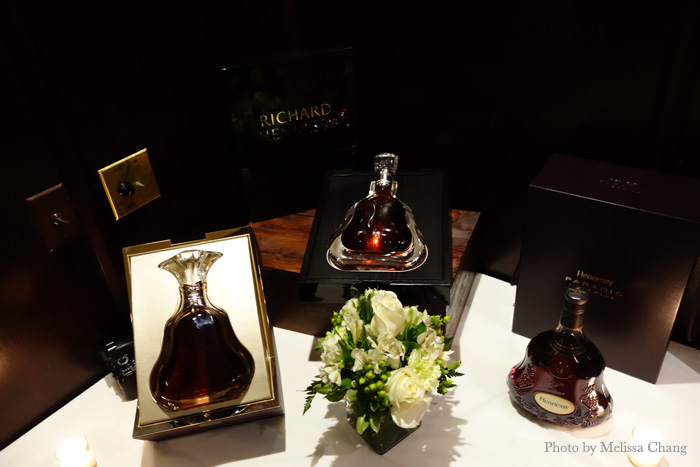 Here's the main display of cognacs, so you can see what the bottles look like. The original Hennessy XO retails for about $219 per bottle; the Hennessy Paradis Imperial is about $3,000 (regular Paradis is just $899); and the Richard Hennessy, at the top of the line, is about $4,250 per bottle. Each carafe of Richard Hennessy is numbered and made of pure hand-blown crystal.
And then the tasting! We went from right to left:
The original Hennessy XO was created by Maurice Hennessy in 1870 for his group of friends, and is blended using 100 eaux-de-vie aged up to 30 years. Did you know that XO stands for eXtra Old? Due to the long aging, you end up with a cognac that is very bold and rich. Sten put an ice cube in everyone's glass, which made it softer on the palate, but you could still taste the fruits and caramel.
Hennessy Paradis Imperial was created at the request of the Imperial Court of Russia in 1818 by the Empress as a birthday gift to her son, Tsar Alexander I. Seventh generation Hennessy Master Blender Yann Filloux paid tribute by mixing this special blend, made from the most exclusive eaux-de-vie from the 19th and 20th centuries, aged up to 130 years and matured in old casks. This was, of course, even more complex, with notes of vanilla, flowers and smoke. Sten mentioned lavender, which I didn't get, but I did smell orange blossoms. This needs to be served in a tulip-shaped glass for optimal experience.
Richard Hennessy was created as a tribute to the founder of Hennessy, using more than 100 of the most exceptional eaux-de-vie, aged up to 200 years. The oldest of these are extremely rare, and some date from the early 19th century. Sten had us take a very small sip at first and hold it in our mouths (almost chewing on it). This one was the boldest of the three, with spices, vanilla, flowers, fruit and oak (I sensed a little leather, too). The flavor lingers in your mouth for a long time, so you can sip and talk, sip and talk, making that $400 glass last the night.
I'm sure I could have appreciated these exceptional cognacs on their own, but having Sten walk us through the history of each while telling us what to look for in smell and taste really helped me to gain extra respect for the painstaking — and long — process of making it.
Although the Hennessy was really the focal point, we had it with a four-course dinner at Morton's to see how it went with food instead of wine. And it was great! I'm not just saying that. Instead of worrying about the perfect wine pairing with each course, the cognacs added elegance, but didn't clash with anything. That was one of the big takeaways for me — you can enjoy a bold spirit with dinner and it still enhances the food.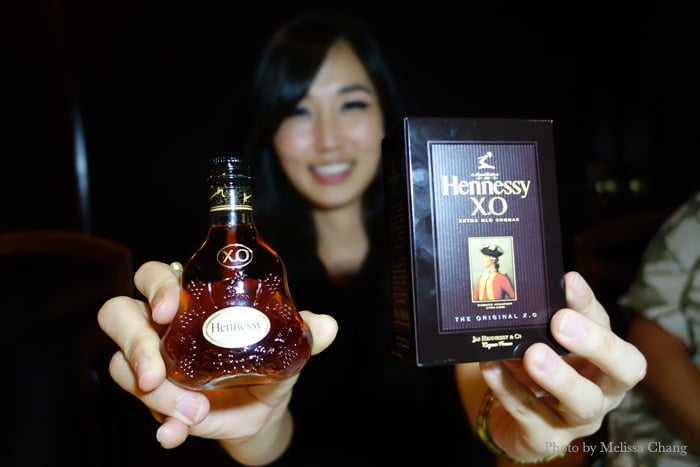 As an added party favor, Yasuo and Jeff gave all of us a miniature bottle of Hennessy XO. Now I have to decide on a special occasion to sip this! Mahalo to Sten, Yasuo and Jeff for an amazing tasting event!