Hawaii's first cycle track opens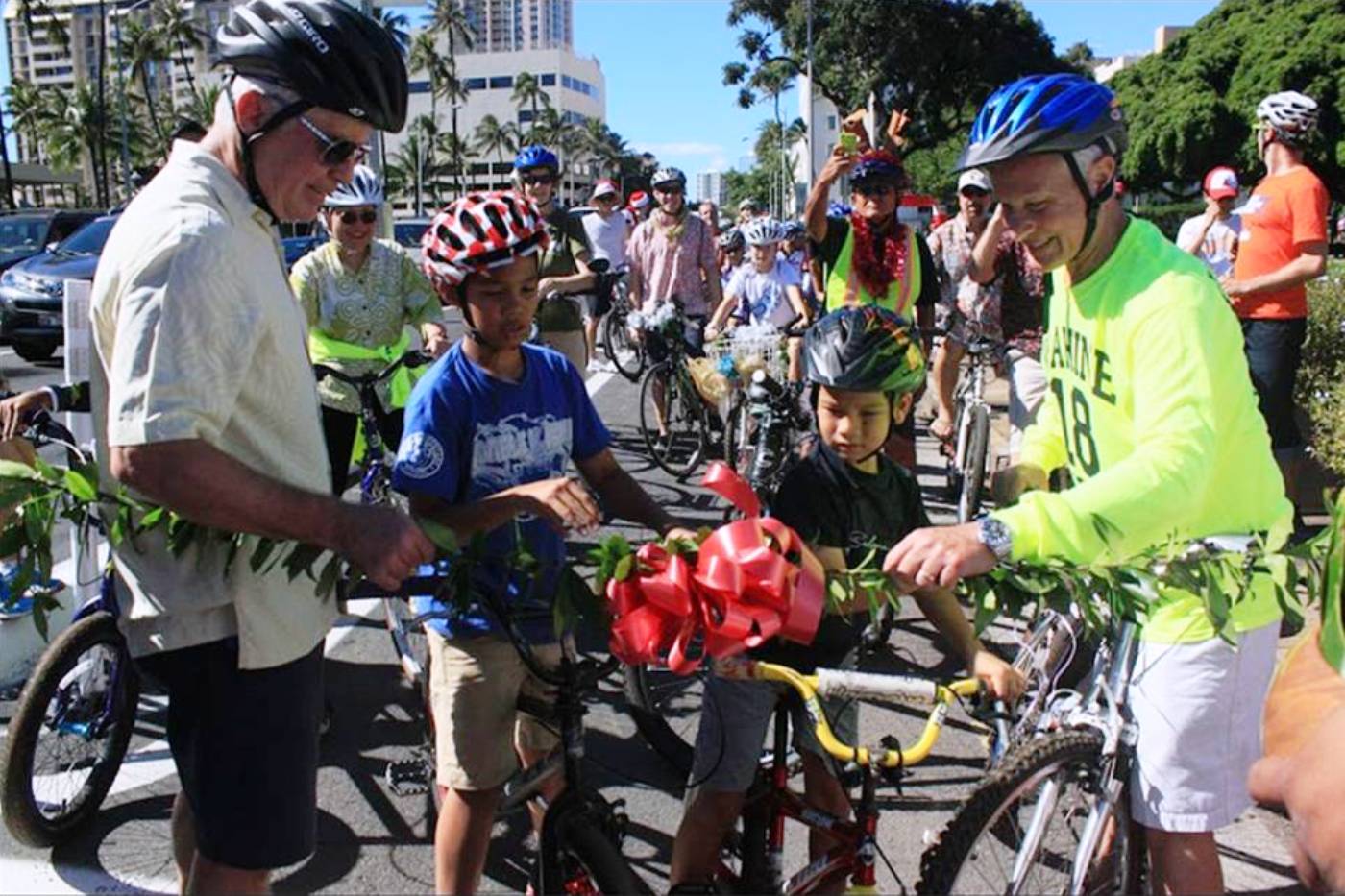 Hundreds of bike enthusiasts celebrated a historic milestone — the opening of Hawaii's first cycle track — on Saturday at Thomas Square Park. These protected bike lanes are physically separated from traffic, providing safe bike ways and ultimately encouraging a healthy lifestyle and clean mode of transportation. Starting from the corner of Ward Avenue and King Street, Honolulu's Mayor Kirk Caldwell lead a throng of bicyclers on an inaugural cycle track bike ride.
Hawaii Bicycle League hosted the event with music, food and activity booths. It was so cool to see pedal-powered energy feeding the sound system for music by Justin Ancheta, Heather Normandale, Maren Metke and Honey of the Heart. (Pedal power is the transfer of energy from a human source through the use of a foot pedal and crank system — technology that's been around for hundreds of years.)
It seriously is a great time to be a bicyclist in Honolulu, and hopefully this cycle track, touted as a pilot program, will prove to be a success and lead to more throughout the state.
Here are a few rules for the cycle track:
• The cycle track is for bicyclists only; no mopeds, no jogging; no segways; no skateboarding.
• Pedestrians should not walk or stand on the cycle track. You may walk across the cycle track if you are accessing a parked car.
• Drivers should not drive in the cycle track. Park only in designated spaces outside of the cycle track. When turning, yield to pedestrians and bicyclists. Signal your intentions. No loading or unloading in the cycle track.
• Bicyclists should proceed with caution in conflict zones. Pass slower bicyclists on the left after giving an audible signal. Make sure your bike has proper safety equipment, including lights, if riding at night.
For more information visit honolulu.gov/bicycle.