Hawaii military culinary team prepares for competition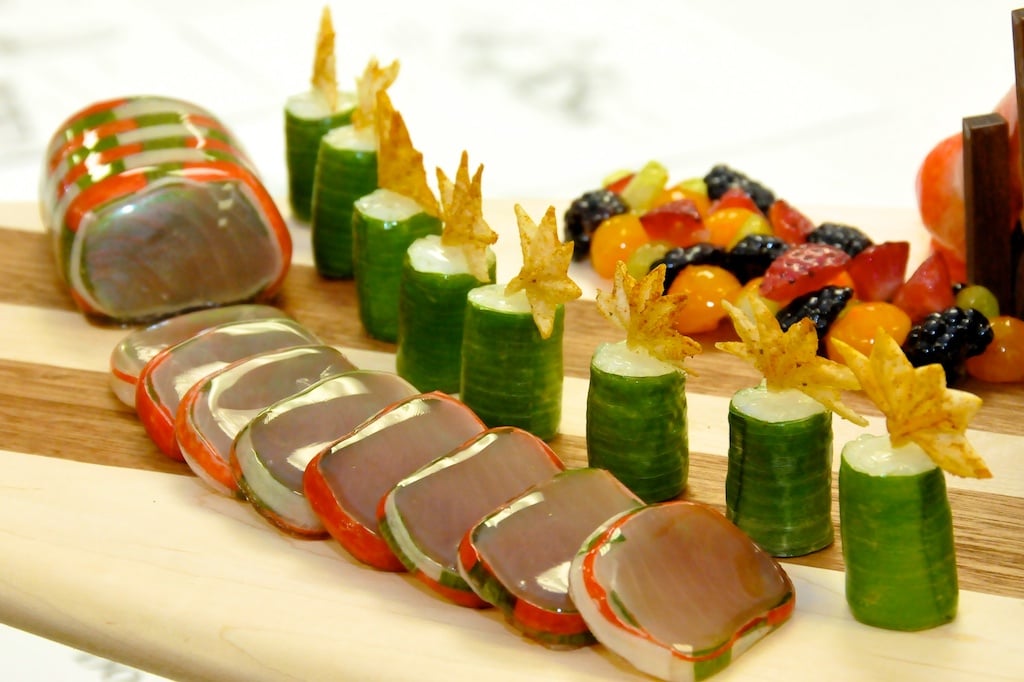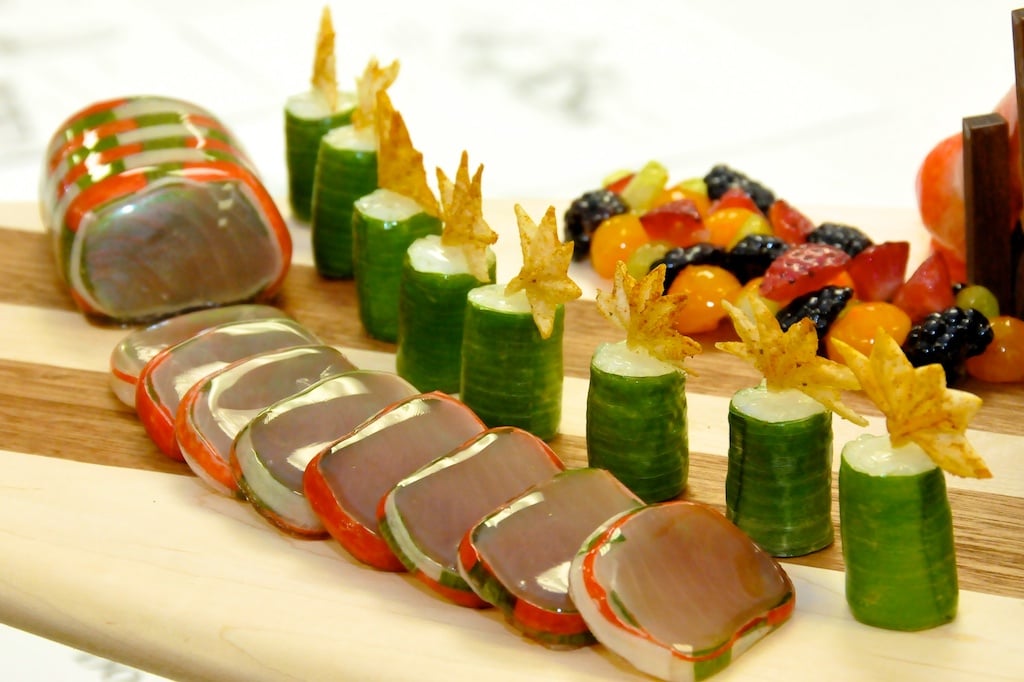 Throughout the year, cooks in the apprenticeship program at the Greenbrier Resort in West Virgina compete against each other in a series of kitchen competitions (called "K-Comps" for short). Even though I was never in the apprenticeship program, like many of the other resort cooks, I used to spend many hours after work helping the apprentices prepare for the k-comp.
It all culminates at the end of the season when senior apprentices present a cold food display consisting of plated items, food platters and ice carvings for their graduation.
One of, if not the most time consuming of the required elements for the k-comps, is aspic, which involves the dipping or glazing of food with gelatin made from a meat stock or consommé to either preserve, add flavor or make presentable for display.
I haven't been to a k-comp since I left the Greenbrier in 2004, and I thought that no one in Hawaii was doing aspic work outside of culinary schools. This is why I was pleasantly surprised to discover that the United States military holds an annual competition where regional teams meet to compete against each other.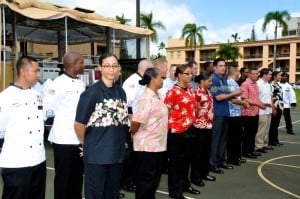 The regional team from Hawaii is made up of cooks from all branches of the military and is part of a program that gives troops career training for when they leave military service. The program even helps cooks gain American Culinary Federation certification, with most leaving the military the equivalent of an industry sous chef.
When I was invited by public relations from the United States Pacific Command (PACOM) to attend their team's practice run at Schofield Barracks, I thought it would be just a standard cooking competition where they made a multi-course meal to be judged. But then I was escorted into the commissary to find a cold food display of aspiced terrines, hors d'oeuvres, plate presentations, desserts and mignardises.
Here's a look at the team's display
One of the guidelines that apprentices at the Greenbrier are constantly reminded of during their k-comps is the practicality of their plates. Sure, anyone can make one plate look immaculate with multiple components and elaborate garnishes, but can you replicate that plate 1000 times for a banquet? The military's k-comp embraces this with a deployment twist.
Teams that will be competing at Fort Lee are required to produce a three-course field kitchen meal. During this part of the competition, cooking is done not in a kitchen, but in a trailer that would make any food truck in Hawaii envious.
The PACOM Hawaii team chose to challenge themselves at yesterday's practice run, by inviting 30 diners that included top brass among them the commander of the United States Pacific Command, Admiral Samuel J. Locklear III.
This year, the 38th Annual Military Culinary Arts Competition is being held May 6 – 13 at Fort Lee, Virginia, and is the largest culinary competition in North America.
Here's a look at the field kitchen challenge