Hawaii: In Real Life ~ Truffaux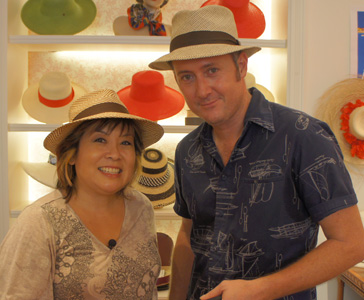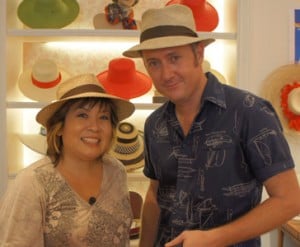 You may have noticed a growing number of men and women wearing hats as a fashion statement lately (not just our Ed Morita!). Celebs like Bruno Mars, Anuhea Jenkins, and Jody Kamisato are known for their signature fedoras, and it's still a unique enough fashion statement that those hats stand out. So how do you get a spiffy look like that for yourself? I have never worn a hat other than an occasional wide-brimmed one for high tea.
Truffaux, a store specializing in fine handmade Panama hats, recently opened at Waikiki Beach Walk and I was immediately overwhelmed by the hundreds of men's and women's hats available. How would I know how to choose a hat? How would I wear it fashionably and how would I know I looked good in it? I was guided through the process by the company's founder, Oska Truffaux, and was able to pick out a hat that has drawn compliments every time I wear it. Here's a how-to video with Oska as we walked through the store:
One huge advantage of this hat is having a super fashionable accessory that saves me on bad hair days. I just pop it on and go. I will admit, however, that trying to be incognito with a hat, no makeup and a pair of sunglasses has not worked for me yet!
Anyway, we talked story some more with Oska to find out more about how he started the company and how he ended up here. The guy is an interesting story in himself, actually. Click here to visit HawaiiIRL.com and see why!