Hawaii: In Real Life ~ the Threading Lounge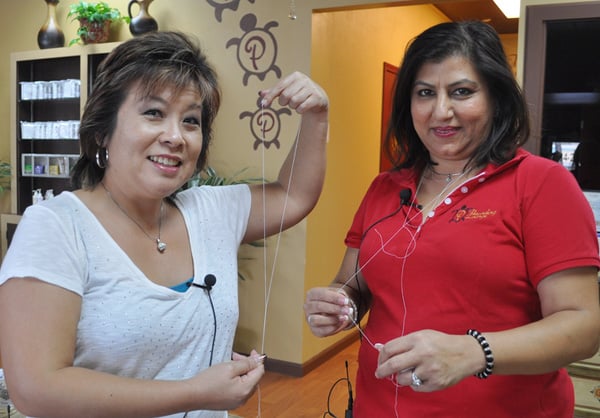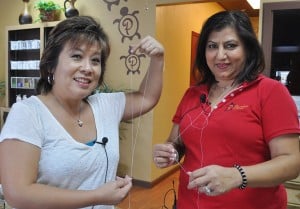 Have you ever heard of "threading?" It's an ancient form of hair removal that's popular in Middle Eastern countries and India (although many claim it originated in Turkey), whereas we have waxing and electrolysis here in Western countries. Crossover India celebrities like Aishwarya Rai (whom, I must say, has a crisp brow line), have helped make threading gain popularity in the United States.
Basically, the aesthetician removes hair from your face or body using a twisted, double-stranded cotton thread to remove one clean line of hair —even the fine ones — all at once from the root.
The twisted thread and the simple scissors motion of the threader's hands seemed so simple, I thought I could learn to do it myself at home. I visited Pravina Kumar at the Threading Lounge in Pearl Kai to learn this ancient art, and found it wasn't as easy as it looks. Then again, I'm a little slow on the dexterity front.
Neat, huh? Note that while threading is big in big metropolitan areas on the mainland, very few salons offer it in Hawaii. Kumar opened her salon to introduce it to the islands as an alternative hair removal method.
If you'd like to watch the entire episode and see me get my brows shaped with this method, go to HawaiiIRL.com.
Threading Lounge
98-199 Kamehameha Hwy., #C-6
808-484-2080