Hawaii: In Real Life ~ The new Kroc Center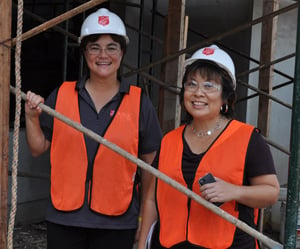 Many townies (like me) aren't aware of the fact that Kapolei has really become the second city that it was envisioned to be, in more ways than one. There are several master-planned communities sprouting up, not to mention golf courses, strip malls, resorts, and of course, places like Wet 'n' Wild Hawaii and the Podium Raceway.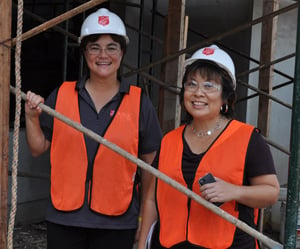 One of the biggest projects in Kapolei — slated to be completed this November — is the 200,000-square-foot Kroc Center, the only community center of its kind in Hawaii. The facility itself is huge, but it sits on 15 acres of land, giving it lots of wiggle room to grow with the population's needs … since the area is projected to top 100,000 residents in about five years. (They'll also have multipurpose fields for outdoor programs.)
You don't have to be a Kapolei resident to join the Kroc Center and use its facilities. Starting at just $59 per month, you can be a member and use the aquatics center, health and wellness center, banquet facilities, gymnasium, preschool and more.
I drove past a couple of months ago and there were some gigantic building frames up. We went back last week and found the construction had progressed rapidly. Will they make their November deadline? Laura Kay Rand (@Lkrand) and Denise Tanaka (@Deniset73) took us on an exclusive, behind-the-scenes hard hat tour so we could see for ourselves. This video is just the tip of the iceberg:
If you want to see more, check out the video at HawaiiIRL.com.
Here are just a few photos from our tour. If you want to see more, check out Russ Sumida's gallery on Flickr.
The new Kroc Center