Hawaii: In Real Life ~ 'The Cocktail Handbook'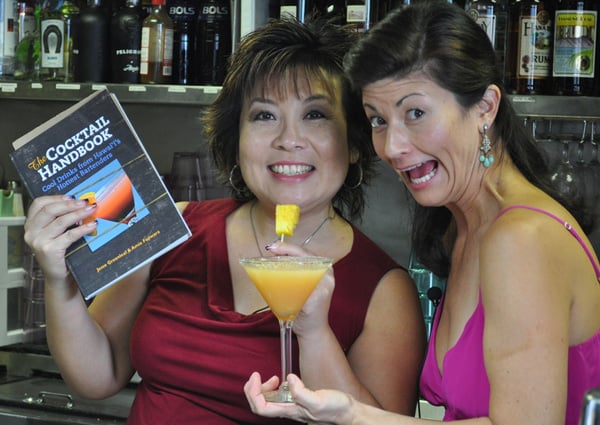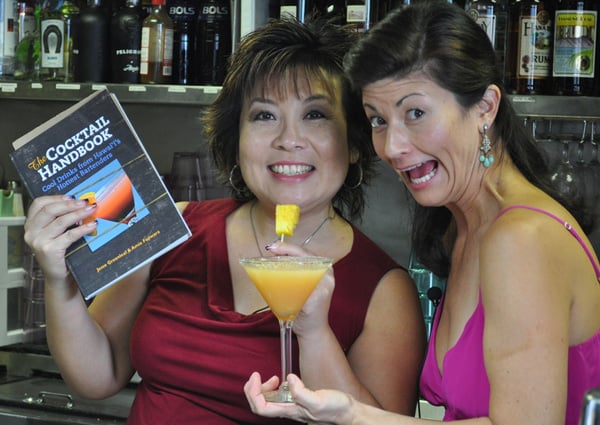 Last week, I attended the launch of "The Cocktail Handbook," which was written by longtime Duke's Waikiki bartenders Aimee Fujiwara and Jesse Greenleaf (with bonus recipes from notable bartenders around town). I was so smitten by their cocktails that I wanted to meet them and find out how the book came to be, and see if I could make any of the drinks myself.
I was whisked to a basement bar at Duke's with Fujiwara, where she taught me how to make an Afternoon Delight. Like most of the drinks in the book, it's designed so that you can make it at home. If you'd like to get a copy, you can get it at Barnes & Noble or off Watermark Publishing's website. Either way, you'll want to catch them at their upcoming book signings:
This Saturday, March 19, Barnes & Noble Ala Moana from noon to 1 p.m.
Next Saturday, March 26, Barnes & Noble Kahala from noon to 1 p.m.
If you want to see the rest of my interview with Fujiwara (warning: adult content!), and watch us make another drink (more adult content!) check it out on HawaiiIRL.com. Much mahalo to Dawn Sakamoto Paiva for making this happen!