Hawaii: In Real Life ~ The Chang behind P.F. Chang's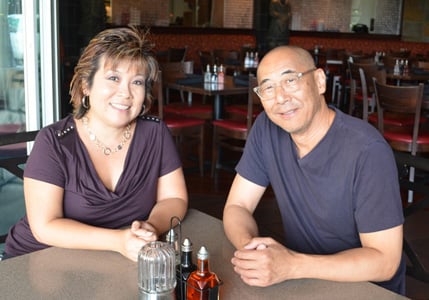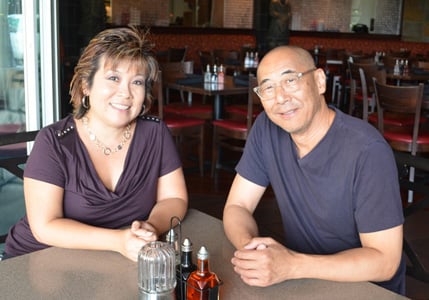 I think a lot of people are surprised to find out that there really is a Chang — more specifically, Philip Chiang — behind the P.F. Chang's chain. And yes, he's not just Chinese, he's Shanghai-born.
Chiang, who now resides in Los Angeles, was in Honolulu last week to launch new menu items and meet the media for the local restaurant's fifth anniversary. Since his restaurant chain is 18 years old and more than 200 restaurants strong, I'm pretty sure he's had his share of mundane restaurant-related questions over time. Instead, I wanted to know: Was he truly Chinee like me? The best material actually happened off-camera (of course!), but you get a sense of the quirkiness that runs through all Chinese families, even his:
Note that off camera, he rattled off some pretty impressive, big-ticket items his mother took, which is on par with items that members of the secret Hawaii Chinese Dinner Society (@HiCDS) have listed our parents have collected over the years. I'd say that qualifies him to join our group. Mr. Chiang, I know you were intrigued by the concept of the HiCDS, so if you're reading this, consider yourself initiated and please join us at the next dinner meeting when you return.
But wait, there's more! As you know, P.F. Chang's does get some criticism for being like Chinese Tex-Mex, so I asked Chiang, "Why do you make Chinese food for the gwai lo?" His answer was not surprising, and very Chinese. You can see it here at HawaiiIRL.com, along with a more in-depth look at him, his restaurant, and what's next for both.
P.F. Chang's anniversary celebration goes on through October; enter to win a trip for two to China on the site or guess the number of fortune cookies in the red Mini (not mine) outside the restaurant, and you can win a $500 P.F. Chang's gift certificate.
p.s. Go to HawaiiIRL.com's video to see what he's desperately looking to eat in Hawaii. Can you help?