Hawaii: In Real Life ~ Quidam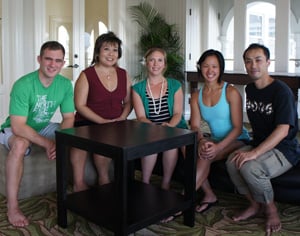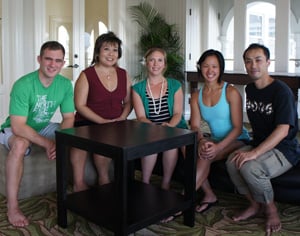 The Circus of the Sun — Cirque du Soleil — returns to Honolulu on Oct. 4 with the third show to visit our island. Quidam is a Cirque classic, having premiered in Montreal in 1996, and toured on five continents. In 2010, the show started touring North America.
This particular show is slightly different from other Cirque productions, as it uses a distinct story line: A young girl, feeling neglected by her parents, uses her imagination to revel in a world of quirky and fantastic characters, who eventually help her find her true self. They pay tribute to individuality and subtly encourage you to take note of strangers you pass on the street, as they all play a significant part in the production of your life.
This amazing production, full of stunning (and some almost death-defying) acrobatic feats, follows Saltimbanco and Alegria in a line of Cirque du Soleil shows to visit Hawaii. It will perform 13 shows at the Blaisdell Arena from October 4 through 14. To get tickets, click here.
Some of the cast members arrived early to do a free preview at Pearlridge Center, featuring the world's rope-skipping champion, Kata Banhegyi; world-class rope-skipper Norihisa Taguchi; dancer/acrobat Mei Bouchard; and acrobat Jean-Phillipe Viens. Here, Nori tries to teach me his rope-skipping skills as I try not to break the lights in the Moana Surfrider.
We then got to sit with the other cast members to get to know them and get some insight into what goes on behind the scenes of the show. Visit HawaiiIRL.com to see more!
To get a preview, here's the mini-performance at Pearlridge: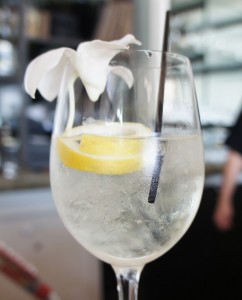 Also, if you decide to visit the Moana Surfrider, they created a special cocktail called the Cirque Spark ($12), which we got to try, as well. It's comprised of St. Germain Elderflower liqueur, sparkling wine, and sparkling water. It's pretty refreshing!