Hawaii: In Real Life ~ Popits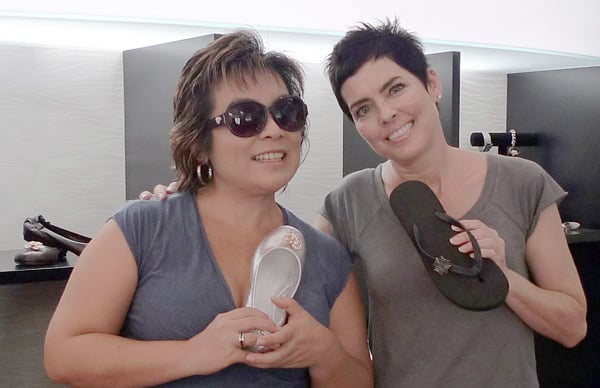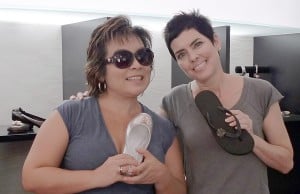 About three months ago, Nonstop's Jermel-Lynn Quillopo attended the grand opening of a new store in Waikiki: Popits. She mentioned that while the store is new to Hawaii, the brand itself and its concept are not new; it's a versatile way to add bling to accessories and dress up any outfit.
Basically, you buy different charms (some studded with Swavorski crystals) to mix and match on various accessories, like shoes, slippers, purses, bracelets, rings, headbands and more—even sunglasses. You literally "pop" them on and off, and can change up the charms as many times as you want to keep things fresh.
Prices start at about $8 per charm, so they're fairly affordable if you get into collecting the various designs. (Click here to see a close up of the charms.)
I wanted to check the store out, not just to find out how they work, but to get some Popits of my own, since they're having a huge seasonal clearance sale through the end of August (I'm Chinese, you know). While there, we visited with owner Shawn Butz to get a hands-on demo. Well, she demo'd. I just made the video more entertaining with my inadvertent bloopers. Watch on!
If you want to see more about Popits and learn more about Shawn and her charms, check out the extended video at HawaiiIRL.com.