Hawaii: In Real Life ~ Oahu Fringe Festival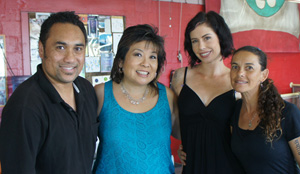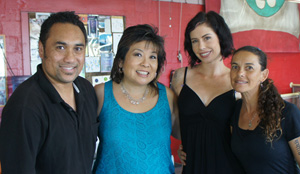 The third annual Oahu Fringe Festival starts this Thursday, November 7, with several performances at five Chinatown locations throughout the weekend. What is the Fringe Festival, anyway?
Well, if you are into performing arts, this edgy series is for you. The original Fringe Festival started in 1947 in Scotland, where a group of performers performed around the "fringe" of the Edinburgh International Festival. The term for such alternative theatre performances took off, and has been adopted around the world since then. One of the main distinctions between fringe festivals and conventional arts festivals is the method used to choose participants: Conventional festivals usually use a jury selection process, whereas fringe festivals allow any applicant to perform. As long as you have a method of expression and the venue approves the content, you're free to perform.
According to the national Fringe website, Fringes are generally: Focused on the performing arts, such as theater, dance, puppetry, spoken word and sometimes film and visual arts elements. Fringes don't have a focus on a single discipline or genre, but are a performing-arts smörgåsbord, featuring a huge array of original material.
We talked to the Oahu Fringe director (Mr.) Misa Tupou about this year's Fringe Festival, what it's all about, and what we can expect this weekend:
After this interview, we went over to the Samadhi Hawaii studio in Kakaako to see what they have planned for the Fringe in aerial performances and — get this — aerial burlesque. Visit HawaiiIRL.com to hear more! To get the most updated information, follow @OahuFringe on Twitter and their Facebook.