Hawaii: In Real Life ~ Naked Cow Dairy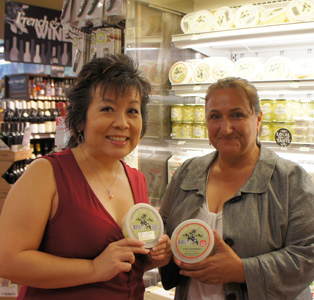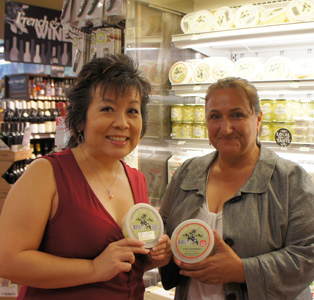 There is nothing like getting fresh, locally grown and produced foods, especially here in Hawaii where the climate and tropical flavors provide a unique essence to everything we eat. So it is with Naked Cow Dairy (@NakedCowDairy), which was started about three years ago by sisters Monique Van der Stroom and Sabrina St. Martin.
Their original dream was to produce their own local brand of milk processing, serving it fresh and non-homogenized in glass bottles. To make that milk money, however, they developed a line of butter that you often see at farmer's markets (@Hnlfarmers) and Whole Foods (@WFMKahala). This money is used to build their herd — now at about 20 cows — and buy processing equipment.
The milk dream is currently on hold, but the sisters are now looking at cheese. Lots of cheese. You often see the feta at the market, but they've been experimenting with making gouda and cheddar. Unfortunately, it takes six hours to process 4 gallons of milk; with the low-temp cheese pasteurizer they want, they can churn out 200 pounds of cheese in the same amount of time. If Naked Cow Dairy gets the pasteurizer, you can plan on getting mozzarella, brie and camembert; eventually, the same equipment can also pasteurize milk when the dairy gets their milk production going.
To get that pasteurizer, the sisters must raise $15,000 by March 20 via indiegogo.com/nakedcowdairy. It's an all-or-nothing deal, so make sure you make a donation and spread the word so they can surpass their goal.
In the meantime, we caught up to Monique at Whole Foods and talked to her about their fresh, Island butter.
If you want to know more about Naked Cow Dairy, how it came to be, and why they're so good, you can see more at HawaiiIRL.com.