Hawaii: In Real Life ~ MDA Spring Soiree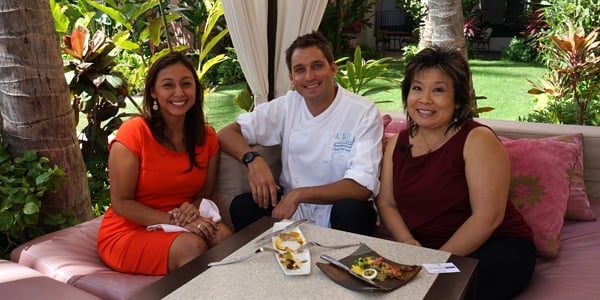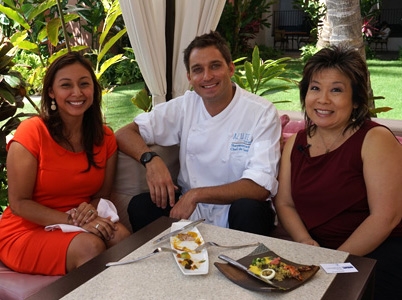 The upcoming Muscular Dystrophy Association (MDA) of Hawaii Spring Soiree will be its 15th, but I only went for the first time last year … and was blown away. I go to a lot of nonprofit events during the year, and they all set themselves apart, but this one was not what I expected.
For starters, it's semi-formal, so many people are dressed up (since this is Hawaii, though, there are a few who are not); you get escorted in by a hunky fireman or a beauty queen; there are several tables full of silent auction prizes, and the food/drink stations have special items. I also saw a wide range of people and knew a lot of them.
This year, they again have 15 tasting stations, of which some are food and some are drinks: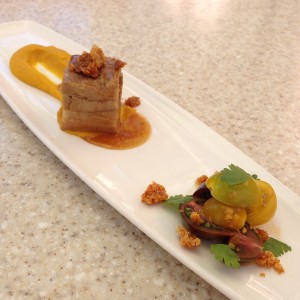 Azure
PF Chang's China Bistro
Marians Catering
Ryan's Grill at Ward Centre
Tiki's Grill & Bar
D&H Catering/Barefoot Beach Bar
Anheuser-Busch of Hawaii
Cha Cha Cha Salsaria
Pepsi Bottling Group
Barefoot Wine & Bubbly
Johnson Brothers
Koloa Rum
Although Azure is not a newcomer to the event, their new executive chef, Shaymus Alwin, is. He is not just preparing one dish for the Azure booth, but two, so we went to the Royal Hawaiian Hotel to talk story with him and MDA Executive Director Adrianna O'Donnell about the event.
We got to actually taste the MDA Spring Soiree dishes in the HawaiiIRL.com segment, and this was my first time trying Shaymus' food since he took over at Azure. It was the first time I've been stunned into silence while eating! Click here to see more about the event, and how the food was.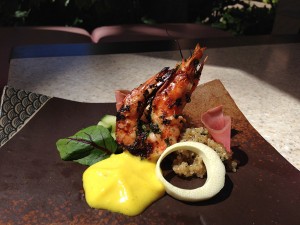 To get tickets and information:
MDA Hawaii Spring Soiree
April 12, 2014 ~ 5:30 p.m.
$125 per person
Royal Hawaiian Hotel Monarch Ballroom and Ocean Lawn