Hawaii: In Real Life ~ @MacroHawaii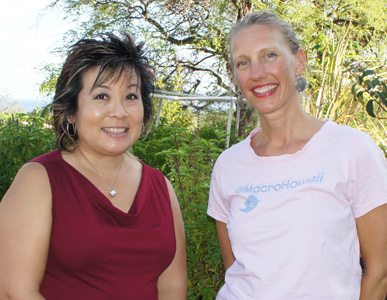 It seems almost wrong to be thinking about the holiday season when Halloween hasn't happened yet, but in this case, you probably want to plan ahead. My twitter friend Leslie Ashburn (@MacroHawaii) is doing a series of macrobiotic cooking classes every Sunday for the next few weeks to showcase delicious, healthy dishes that you can make for yourself or your next potluck to offset the indulgent items on your holiday table.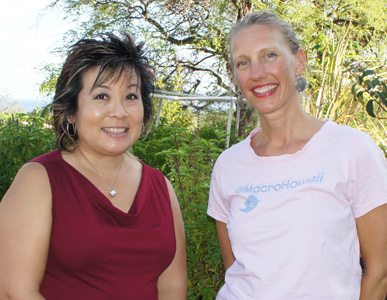 Seriously, eating healthy doesn't have to be unfulfilling or tasteless, nor is it just eating salads. Leslie has a gig as a private chef and consultant, to show people all about macrobiotic cooking — which is interesting in itself, but even better to hear she's non-judgemental in her practice. Some people choose to live totally vegan, whereas others, like me, eat healthy foods to balance out the bad stuff that I eat. (That's right, I don't actually indulge in gastrofests every day.) And she makes some good stuff! When she brings macrobiotic dishes to her family potluck, they enjoy it as much as anything else being served.
If you want to do something different this year that will be a hit at your party and provide a healthy choice, you might want to check out her classes on Sundays at Baby Awareness in Manoa Marketplace. Here, Leslie talks about her class and how you can start eating right.
We hung out with Leslie to find out more about how she got into macrobiotic cooking — she used to be a fried chicken fiend! — and got more details about the food you'll see in her classees. Visit HawaiiIRL.com to see more!
Macrobiotic Hawaii healthy holiday cooking classes
October 21, 4 to 6:30 p.m. ~ Soups & Sides
October 28, 4 to 6 p.m. ~ Sides & Dressings
November 4, 4 to 6:30 p.m. ~ Desserts & Cookies
November 11, 4 to 6:30 p.m. pm ~ Main Dishes – Rescheduled