Hawaii: In Real Life ~ LCC's food forum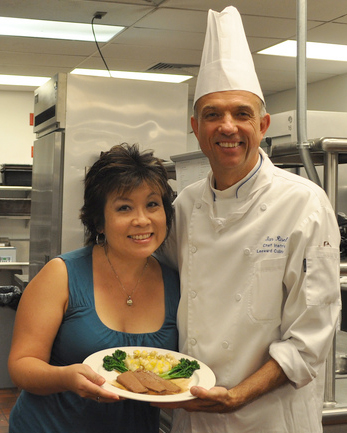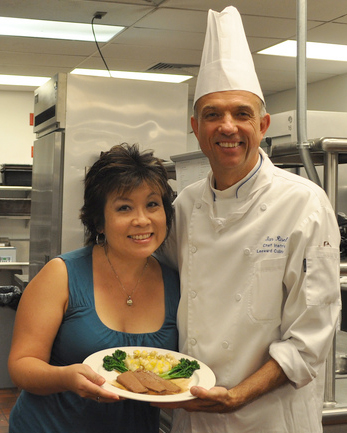 What would Hawaii be like without rice? How will rising energy costs impact the ability to put food on our tables? What would a creatively sustainable lunch in Hawaii look like?
These are just some of the questions that Hawaii farmers and chefs will discuss at Leeward Community College on April 15 in a food forum from 9 a.m. to 2 p.m. We hear a lot about how we need to "buy local" and "eat sustainable," but what does that really mean, and how can we incorporate that into our lives?
The forum costs just $20 and includes a locavore lunch prepared by the LCC culinary arts students, using fresh ingredients from Hawaii's farmers. It's a full day of learning and some interaction with the people who are involved with the state's past, and future of Hawaii Regional Cuisine, hosted by Wanda Adams and Chuck Furuya. To learn more and to buy tickets, visit www.SheGrowsFood.com. But hurry, the program is already more than half full.
To get a sneak peek, I visited chef Ian Risel at LCC's culinary arts program to show me how a value cut of Kuahiwi beef can be prepared with other local ingredients to create a dish that is perfect for a white-tablecloth meal…or a sandwich, whichever you prefer.
Pretty cool, huh? If you want to see how it tasted, and hear more about what the food forum is about, visit HawaiiIRL.com.