Hawaii: In Real Life ~ Landsberg Law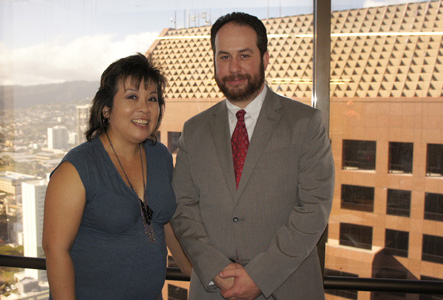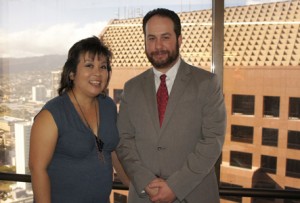 Social media, when used well, can be beneficial for people across all industries. I have a lot of attorney friends who are skeptical of the purpose, ethics, and advantages of social media for their profession, but if you look around, there are a few smart guys who have used this new media in creative ways to build their brands.
One such attorney is Marcus Landsberg (@LandsbergLaw), who is also known as the lawyer who helped Hawaii's food trucks keep their livelihood via the Honolulu City Council's Bill 59. The whole issue came about after he successfully defended Aloha Tricycle's Kathy Sills (@AlohaTricycle), who got a ticket for allegedly not moving along after 15 minutes. That in itself was big in the social media world, since so many of us are foodies.
Even before the food truck fame, Marcus had gained notoriety as "The Great Trial Attorney," going to bat for people who needed the help to … well, stay out of jail. He started a blog, 808Crime.com, and uses Twitter and Facebook to highlight his entries and to share musings on the law. Basically, social media enables Marcus to showcase his skills and knowledge in quick bites, and keeps him top of mind for people who need an attorney. Hopefully, we'll never need such services, but if we do, it's pretty likely we'll call Marcus Landsberg.
I went to his office to talk about his work, and more importantly, situations that can keep us from even going to trial. We even went through a quick demo on what you may go through when stopped for a DUI, which is something that many of us have never experienced. (Note that this is not legal advice, but information, and useful information, at that.)
If you watch "Hawaii Five-0" on Monday nights, you might want to follow @LandsbergLaw, as he tweets legal commentary during the show as it pertains to the crimes (or arrests) at hand. He actually makes law fun! Visit HawaiiIRL.com as we talk more about being legal, and what he does.