Hawaii: In Real Life ~ Jive Nene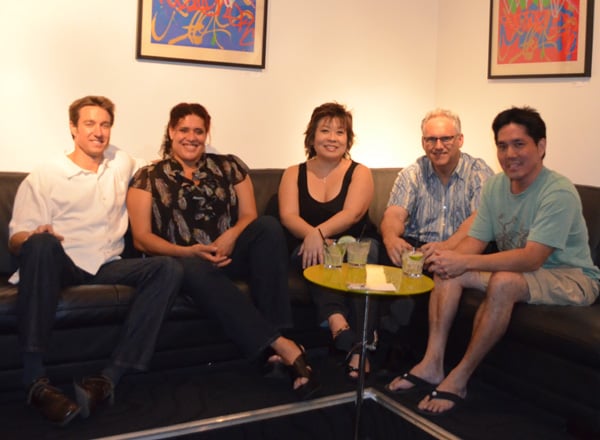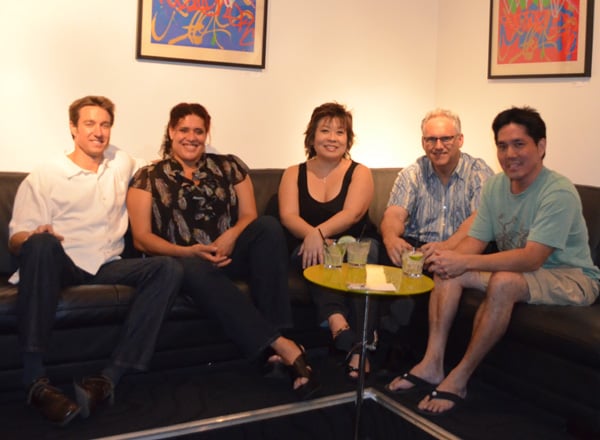 So I'm working with one of my new clients, Bambu Two (@Bambutwo) and they tell me they have this concert coming up. Big deal, right? They always have concerts. Well, it turns out the soul band, Jive Nene (@JiveNene) is an eclectic mix of high-powered, clean energy professionals who play music as a hobby.
Without giving too much away (yes, you need to watch the video), Isaac Moriwake, Mark Glick, and Jeff Mikulina all know each other through their environmental work, but it was in a jam session that they realized they had more in common than that and had a real rhythm. They added soulful vocalist Simone Cole to the mix, and the Nene took flight. Meet the band:
Their concert at TheVenue, which is adjacent to Bambu Two, is tomorrow, March 29, from 9 p.m. (doors open at 8:30). Admission is $5, but you still have time to enter the Facebook contest for a chance at three sets of tickets seated in the VIP area. Click here to get to the contest, but hurry! They're picking the winners tonight.
As you can see, we had kamikaze shots for this video segment. We had another kamikaze and shot a second segment so we could get to know the band members a little better! Visit HawaiiIRL.com to see more Jive Nene. Or just watch them at TheVenue tomorrow night.