Hawaii: In Real Life ~ Jimmy Buffett's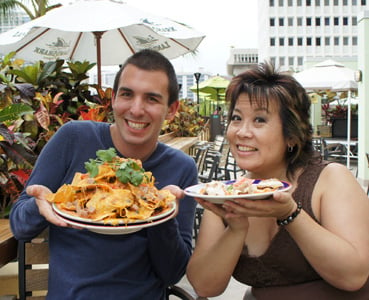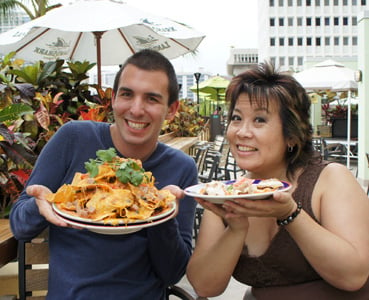 Waikiki Spam Jam is this Saturday! No doubt you've already looked at our preview … did you notice the maple-glazed Spam doughnuts?
Hormel and Jimmy Buffett's again ran a national Spam recipe contest, and the winner gets to come to Hawaii for the Spam Jam. This year's winner, Jason Munsun of Seattle, created mini maple-glazed Spam doughnuts. While shooting photos of the winning entry, I had to try it so I could describe it to you in the preview. While there, I caught up with Jimmy Buffett's sales manager, Randy Caleskie (@VisionofRandy) to see and taste what else they'll be featuring in Saturday's event.
Randy also filled us in on other things happening at Jimmy Buffett's, and what it's like to meet the man himself. Did you know that Jimmy sometimes comes into town and stealthily eats in the restaurant like a regular customer? Visit HawaiiIRL.com to hear more about it. In the meantime, hope to see you on Saturday.