Hawaii: In Real Life ~ Island Brew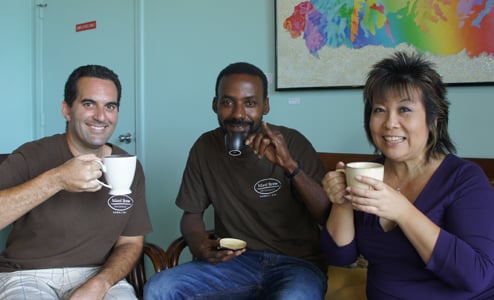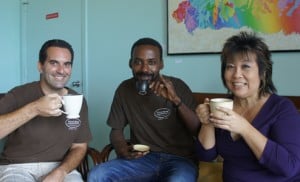 You know me — I love hearing about cool new coffices around Oahu, especially if there are ideal cofficing conditions. Well, a new spot, Island Brew (@IslandBrewHI) has opened in Hawaii Kai, and it seems to have it all: Ample free parking, free Wi-Fi, electricity and a bonus marina view. Oh, wait! They serve coffee and food, too.
But this isn't just any coffee. Charles Asselbye, one of the owners, is a roastmaster. He knows his beans and the coffee is never more than 10 days old. Also, their pastries and cakes are baked fresh onsite daily by Monica Chapman. They've also got sandwiches and acai bowls, but I was way too full to try any of those!
They know their coffee and pastries so intimately, they can recommend a perfect pairing — much like you would with wine and food. We stopped in to try some pairings (twist my arm!) and got to know the guys behind the brew.
Their grand opening is this Saturday, May 19, from 7 a.m. to 6 p.m. with a special offer for social media users (click here for details). In the meantime, visit HawaiiIRL.com to see us talk more about Island Brew; you can also get a closer look at the food we ate, here.
Island Brew Coffeehouse
377 Keahole St.
808-394-8770