Hawaii: In Real Life ~ Hungry Ear Records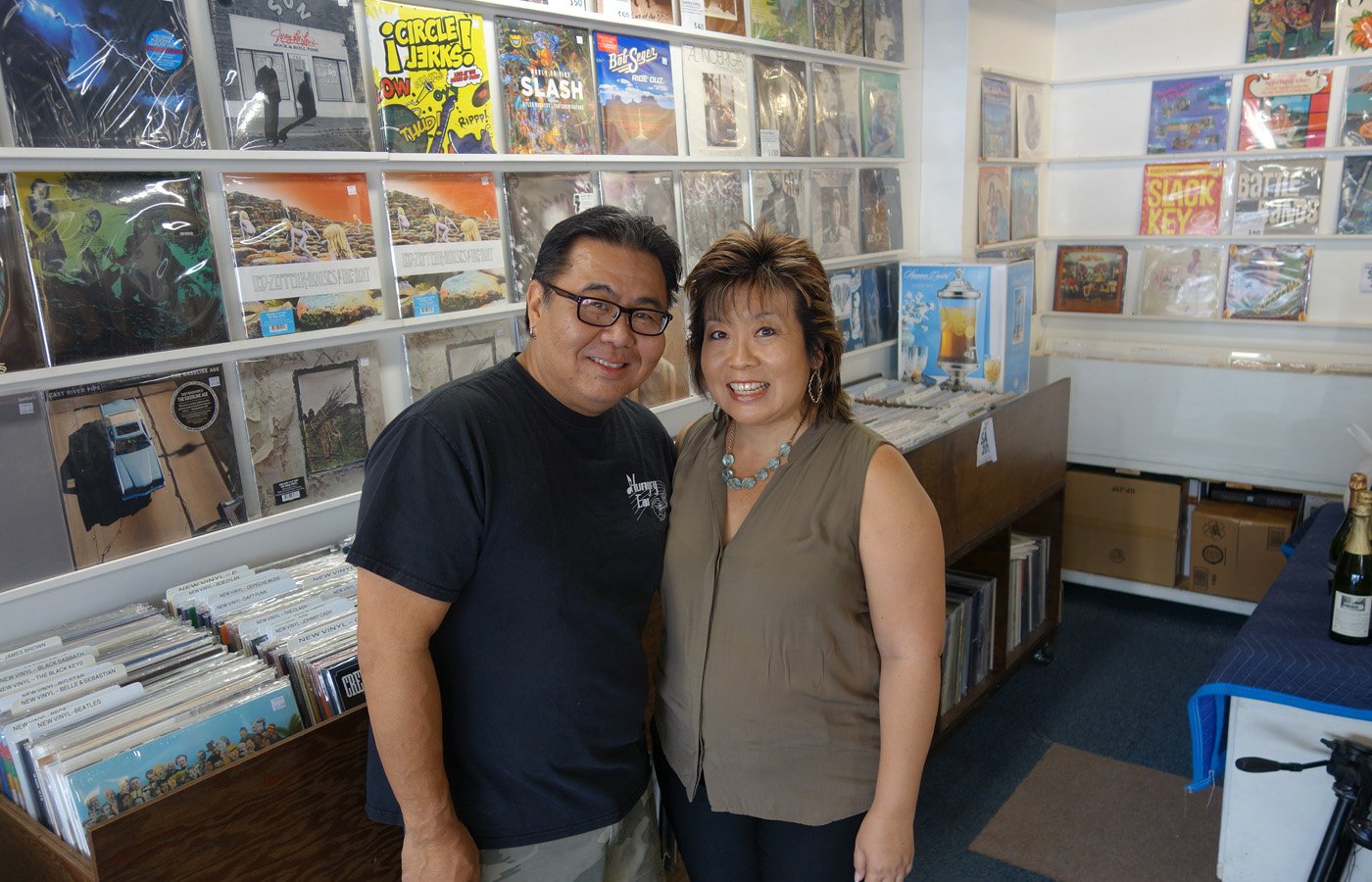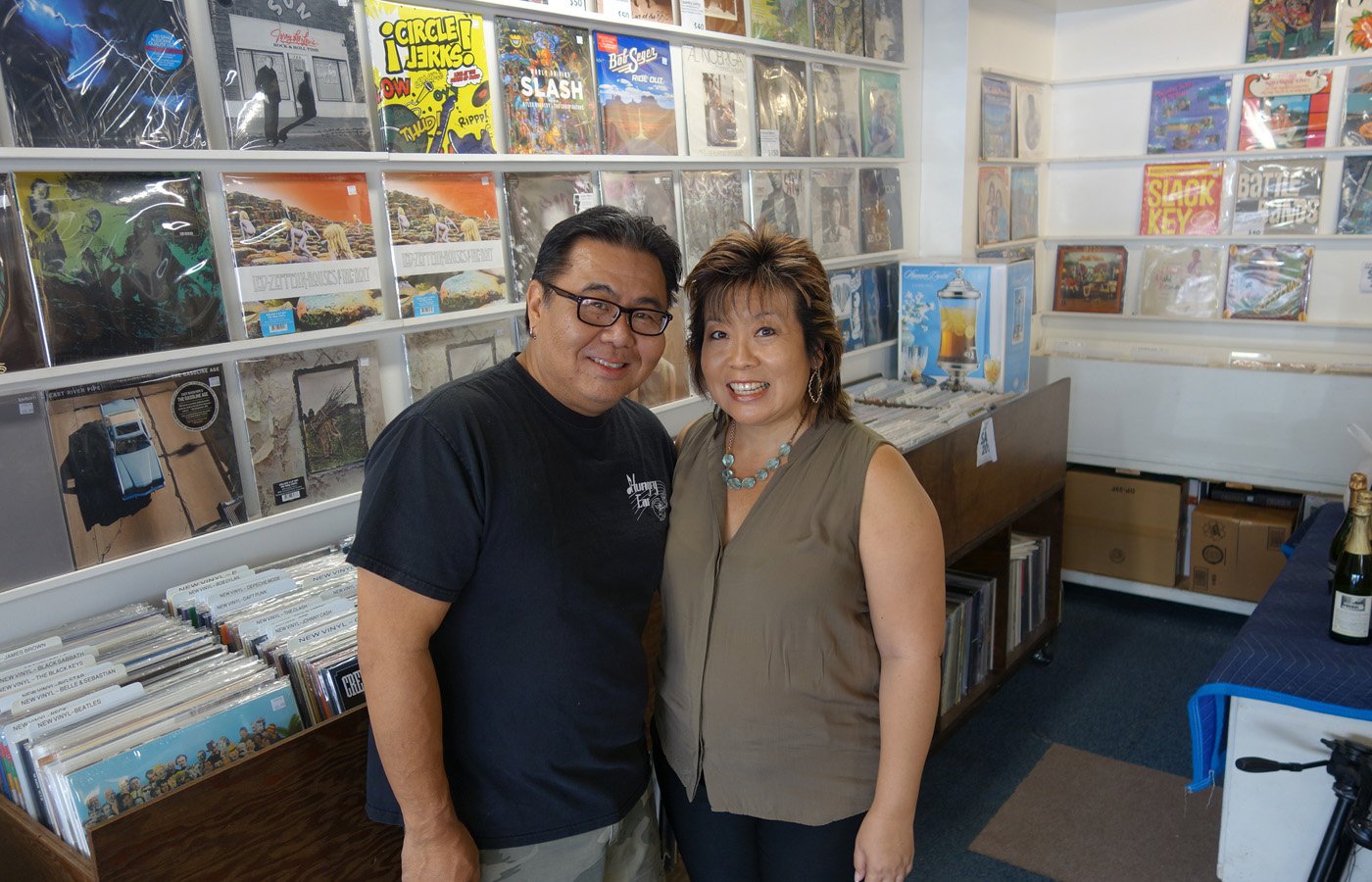 After 35 years in Kailua, Hungry Ear records moved to metro Honolulu and had its grand opening this weekend. I had never been to the original store, although it is well known with people my age and has a loyal cult following.
Now that it's in town, I thought I'd check it out and see what the buzz is about. I grew up with records, listening to the DeFrancos, that cute kid Michael Jackson, Pat Benatar, Journey, and even old school J-pop. But I've never been a collector. I have friends who go crazy over large vinyl collections, so it was interesting to see people excitedly carrying stacks of albums to the cash register with a range of mint vintage, new artists, and used vinyl (some as low as $1). In fact, when I went to interview owner Ward Yamashita on Sunday, there were already people outside waiting for the store to open.
Here are some scenes from the grand opening on Saturday:
Inside the new Hungry Ear
Hungry Ear Records
2615 S. King St. (validated parking)
808-262-2175