Hawaii: In Real Life ~ Honolulu's best margarita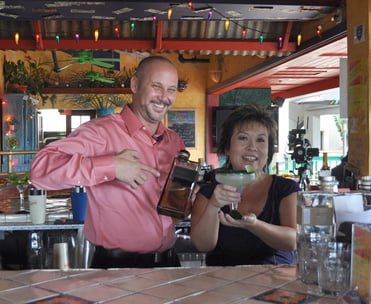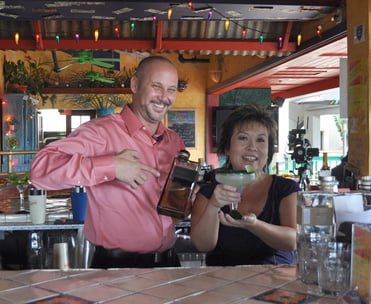 Did you know that National Margarita Day is Feb. 22? Pablo's Cantina in Ward Center is celebrating with a mix-off to find out which bartender makes the best margarita in Honolulu.
Ten of Hawaii's biggest names in mixology will face off in a fast-paced margarita-making contest, sponsored by Better Brands. Each mixologist will have seven minutes to create his or her cocktail. After each round, the judges will score the cocktail based on various drink merits and guests will have the chance to bid on the delicious creations.
The drink has come a long way since its origins in Mexico in the 1930s, so I wanted to learn how to make an awesome margarita. Mixologist Joey Gottesman, who developed the cocktail menu for Pablo's, offered to show me how. So we met at Pablo's, "the most dangerous two-story bar in Honolulu," and mixed up some drinks.
If you want to see the rest of this episode, including a taste-off by yet another mystery guest (and, may I say, a better looking one than the last cocktail judge), visit HawaiiIRL.com.
If you'd like to watch the actual contest, visit Pablo's Cantina in Ward Centre on Feb. 22. The contest starts at 5 p.m., so go early for best seating.
Pablo's Cantina
Ward Centre, Second Floor
(808) 591-8307
Facebook: www.facebook.com/pabloscantinahonolulu
Twitter: @PablosHonolulu