Hawaii: In Real Life ~ Hawaii Bartending Academy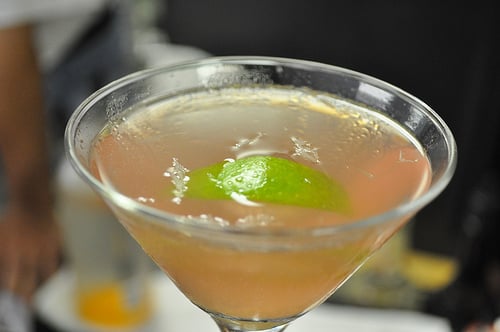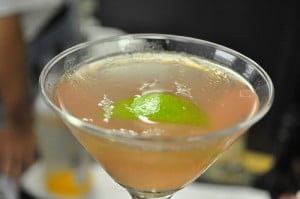 When I was at UH — struggling to pay my own tuition, I might add — my dad suddenly turned to me one day and said, "Do you want to go to bartending school? I'll pay your tuition." I was totally appalled at his offer, wondering why he would send me to bartending school when I was already studying for my public relations career.
"Bartenders make a lot of money," he explained. "And it's a job that prevails in any economy. When the economy is good, people drink. When the economy is bad, people still drink."
I declined my dad's offer, but as usual, in retrospect the saying "father knows best" was true once again. It would have been a cool vocation to learn, at least for a side job or something to fall back on if I lost my job. (D'oh!)
So I visited with Regan Onikama at the Hawaii Bartending Academy, which offers a two-week bartending course, to see what it's all about and practice creating a drink. It's really not as easy as it looks!
If you want to see if I was able to replicate Regan's drink, check out our extended video here, with a mystery judge. Also this week's episode wraps up the events of the week, with shout outs to everyone from Flashee to the new Moms In Hawaii site, and laughing till we cry. Okay, well, till I cry.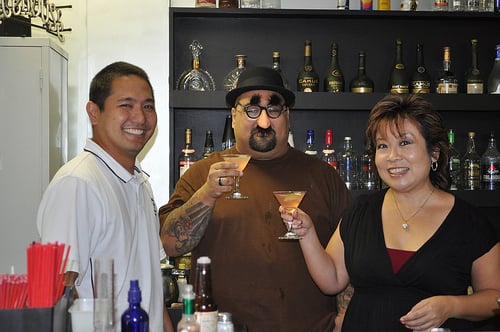 ========
You can read all of Melissa's blogs at www.nonstophonolulu.com/urbanmixplate. Follow Melissa on Twitter @Melissa808, on Foursquare as Melissa808, or email at Melissa@nonstophonolulu.com.
My recent blog posts:
HURT so good
Hawaii: In Real Life ~ Sake 101
Top things to do in Vegas
One last look at Vegas food
Hawaii: In Real Life ~ the Fremont St. zipline
Hawaii: In Real Life ~ Caked Las Vegas
A taste of Hawaii in Vegas
Dinner and dessert at Caesars Palace
New Year's Eve at Serendipity 3 in Las Vegas
Vegas: The day of the food coma
Vegas: Visiting the M Resort
Breakfast of champions: The Cracked Egg in Vegas
Vegas: A fun day on the Strip
Welcome to Vegas, baby
Where I'd tell the Obamas to eat
Hawaii: In Real Life ~ Midori-dori
Vegas lucky charms