Hawaii: In Real Life ~ Golden Fry Tech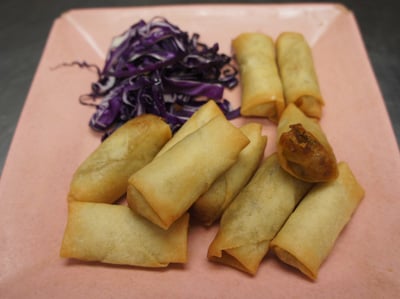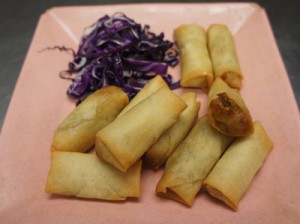 Remember Mari Taketa's recent blog about tonkatsu, where she claimed Ginza Bairin was moist, but I disputed it? Turns out, we may have both been right. I visited Bairin a long time ago, and she visited recently … probably since they installed new technology in their katsu fryer.
I just found out that Bairin has started using Golden Fry Tech (GFT), which is a titanium catalyst plate encased in a stainless steel jacket that you place into a commercial fryer. It was originally invented to help the food industry save on the rising cost of cooking oil, but it was recently tested by many international laboratories, including Honolulu's FQLabs, and they found the plate cuts food oil absorption by up to 50 percent (and effectively reducing fat calories by 50 percent) without altering the flavor and enhancing the texture of fried foods.
Locally-based LTH Corporation recently did a GFT demo for me at Makino Chaya (since they turn out a lot of tempura every day) to show how it works.
Again, you can't get this for use in your own home, but you can try this new technology at several other local restaurants: Jimbo, Sushi Izakaya Shinn, Side Street Inn, Ginza Bairin, Lobster King, Kokoro Tei, Genki Sushi (currently 3 locations), and Shokudo. If you want to see more from Golden Fry Tech — plus see us try the fried items Joe cooked — visit HawaiiIRL.com. You can also see more photos, here.
Golden Fry Tech plates are available by direct purchase through LTH Corporation or through its Hawaii partner distributor, Koha Oriental Foods. For more information, visit www.GoldenFryTech.com or call LTH Corporation at 808-848-7228 or Koha Oriental Foods at 808-845-4232.