Hawaii: In Real Life ~ Father's Day at Shokudo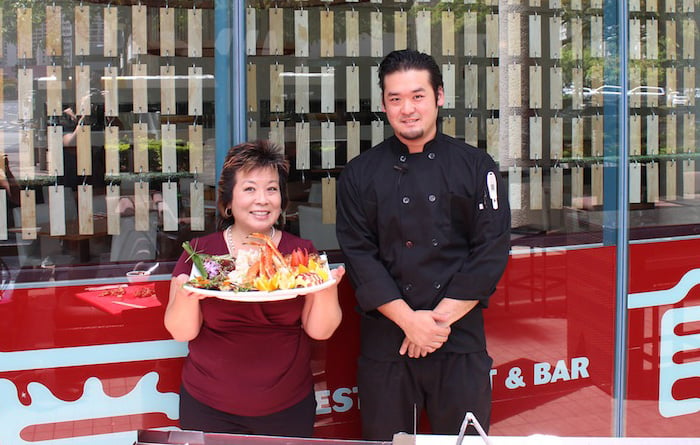 Father's Day is this Sunday, June 21, and families around the country will be taking time to thank the dads in their lives for all that they do. Typically, people go out to restaurants on Mother's Day and stay home (or go to the beach) to grill on Father's Day — but this year, Shokudo is combining the two with an all-you-can-eat buffet that includes freshly grilled meats from their outdoor grill.
I thought it was kind of a fun twist on Father's Day, to get a grill out but not make dad work. Here's a preview of the items that Shokudo will be featuring this Sunday on the grill, and some cooking tips from chef Lance as he prepared them with us.
Lunch is $39.95 and dinner is $44.95; children under 12 are $19.95. We finished cooking the rest while talking story with Lance about what else they have in store, with more grilling tips! Visit HawaiiIRL.com to see more. (Disclosure: Shokudo is owned by Diamond Dining, who also owns Buho. My company does the social media for Buho.)
Father's Day trivia: Did you know the holiday was invented by the YMCA in 1910?
Shokudo Japanese Restaurant
1585 Kapiolani Blvd.
808-941-3701