Hawaii: In Real Life ~ DareShare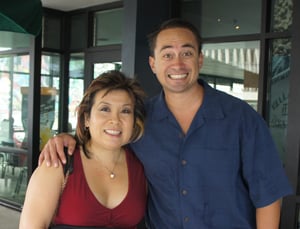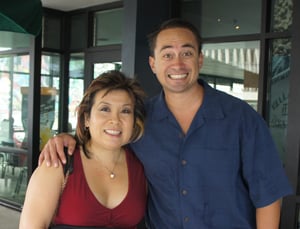 By now you've heard about (and use) Instagram and Tumblr, the photo sharing apps that push out to Facebook and/or Twitter to share those photos even further. People love sharing photos and making them fun with clever poses and captions. Well, local boy and McKinley grad Hoala Greevy has taken that addiction a step further with his new app, DareShare (@PlayDareshare).
It's a fun way to aggregate photos that people take of themselves or their friends in odd positions around town: Planking, "Tebowing," yoga poses, photobombing, and more. Just select the pose you're going to do, post the photo, and add a caption if you like. The app pushes it out to Facebook and Twitter, and displays it with the pose label so everyone understands what you're doing. Like other similar apps, you can follow other people to create or augment your social network, as well.
It's kind of hard to describe in writing, so check out this interview with Hoala as we demo the free app. If you want to try it out with Hoala himself, download DareShare and join him at a DareUp (his play on a "tweetup") this Sunday, July 7 at Hokulani Bakery in Pearlridge Uptown from 10 a.m. to noon. You can RSVP on Twitter or Facebook.
We talked story some more about the app and Hoala's background in tech. He also explained why smartphone apps like this become addicting — did you know that there's a true science behind the art? Ho, brah, I neva learn dat kine stuff at McKinley! Visit HawaiiIRL.com to hear more about it and see how smaht Hoala is! And see you at Hokulani Pearlridge this Sunday!
DareShare sample photos: