Hawaii: In Real Life ~ Collins & 8th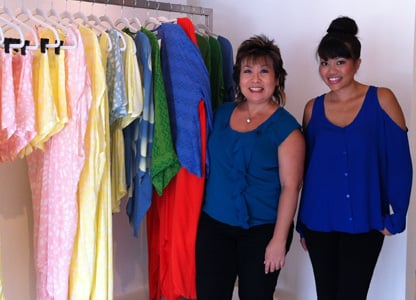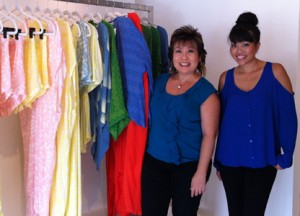 I'm always intrigued with people who reinvent themselves, especially to follow their dreams. Such is the case with Maida Montemayor, who owns the über-fashionable Collins & 8th (@Collinsand8th) boutique at the bottom of Pensacola Street. She had a lifelong interest in fashion and a goal of owning her own boutique, but like many kids, also aspired to be like her mom. She got a degree in nursing, but in 2006 added a part-time job at Arden B. in Ala Moana to her schedule.
In 2010, she worked backstage at Mercedes Benz Fashion Week Swim in Miami. While sitting in the front row at one of the shows, she had her career revelation and officially started a corporation. The company started off as private appointments, then evolved into a storefront boutique named Collins & 8th — after a shopping district in Miami's South Beach. The inventory keeps turning, but on any given day you can find hand-picked vintage wardrobe and jewelry pieces from designers locally and around the world, like Emily Blue, Allison Izu, Matt Bruening, Mara Hoffman, Tsubo, Andy South, Mango Luxe, Lucca, Hy+Dot, Jeffrey Campbell, Lovers & Friends, and I.am by will.i.am.
We got to check out the store with Maida and hear her story:
We walked through the store with Maida to look at the designer offerings while getting to know her better. Visit HawaiiIRL.com to see more.
Collins & 8th
560 Pensacola St., Unit 4
808-593-9696