Hawaii: In Real Life ~ Colin Field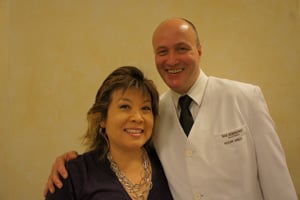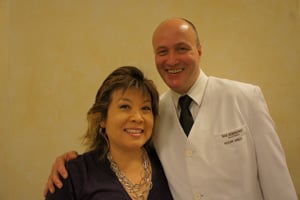 It's not every day you get to taste a cocktail made by a man labeled "the best bartender in the world" by Forbes Magazine. The Halekulani has brought Colin Field, that bartender of distinction, to work with their bartenders on new drinks for their L'Apertif and Lewers Lounge venues, and Tracy Chan and I got a chance to watch him in action.
In a special media preview, Field — who is usually with the Hemingway Bar in the Ritz Paris — showed us the various ingredients and techniques behind these new apertifs and digestifs. Before the demonstration, however, he talked story with us about how he approaches each drink with the intent to convey a message, as one would with a traditional work of art. "If you're only focused on making a cocktail that tastes good, then you're just a bartender, not an artist," he said.
In addition to brainstorming on exquisitely unique cocktails, he and the Halekulani staff worked on appetizers that would match each drink to maximize the overall experience. I think we disputed the matches in two cases, but overall the thought process behind each item was impressive, right down to considering how each drink would taste after the ice in it started to melt.
If you want to see him making some of the drinks and explaining the thought behind each one, visit HawaiiIRL.com. You can also see some of Tracy Chan's photos from the Halekulani demo, here:
Want to make the drinks at home? Well, it's not possible for you to recreate the signature L'Aperitif Vermouth since the bartenders make it in-house using dry wine from Spain, France, and Portugal, with herbs and spices. Since they'll never reveal the proportions, you can only experience it at L'Aperitif. However, maybe you can try to make the other two from my short video.
Penelope Furr
Named after a character from a modern novel. Made with port, Campari, gin, and drops of balsamic vinegar. Garnish is currently under review but it was garnished with orange, lemon at the media event. Notes: Campari is a paradox – sweet and bitter at the same time. The vinegar adds a taste of acid. This combination evokes the spirit of a femme fatale. Regarding the vinegar – Halekulani currently is using 18 year old balsamic vinegar.
Delivered: Cocktail glass
Destination: A romantic aperitif cocktail destined for the palates of those preparing themselves for a beautiful meal.
1oz Campari
1oz Porto
½ oz Gin
Balsamic vinegar
French Line
Lillet de Podensac, Champagne Reines, served in a tall glass.
Delivered: Tumbler
Destination: Aperitif long drink for those that would like something very French, yet light and summery.
1oz Lillet
Glacons
Champagne
Long zest of ginger.
Evolution: add ginger to the bottle in maceration