Hawaii: In Real Life ~ Charles Valoroso and Doug Young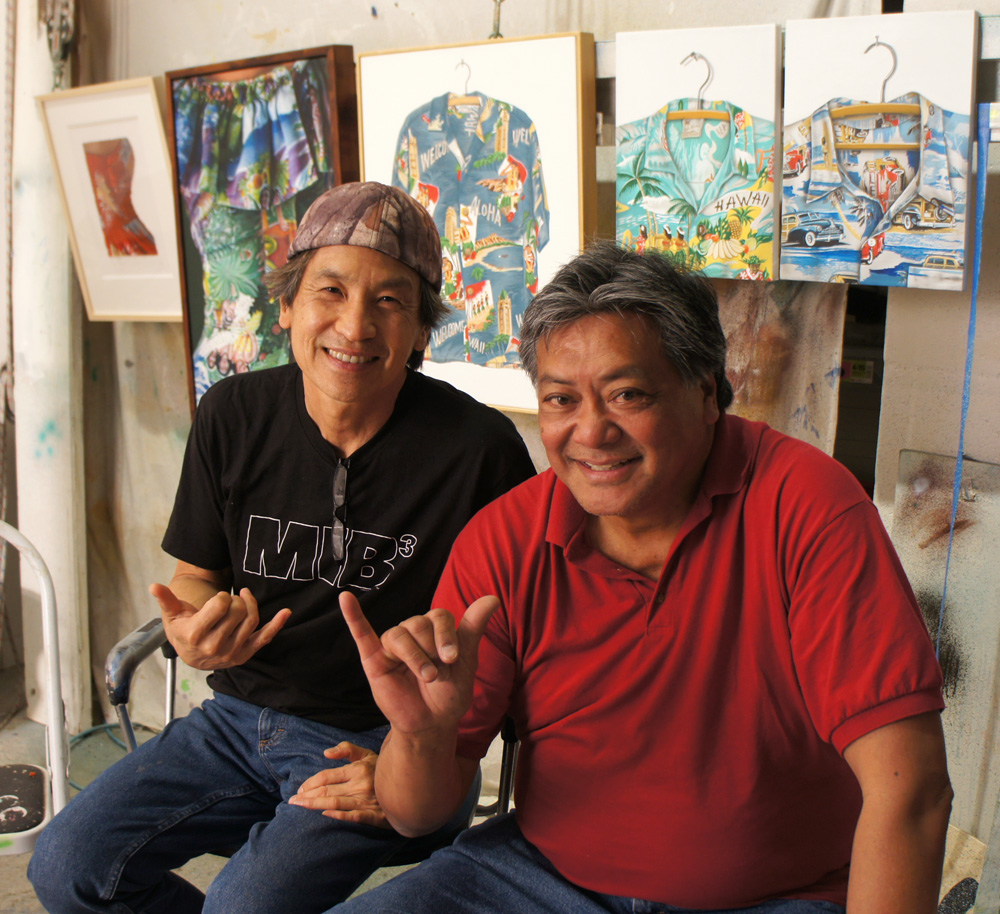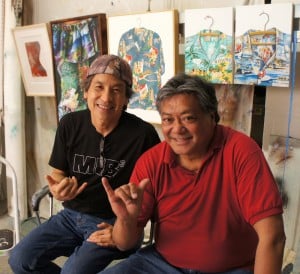 Thanks to many of the young urban artists around town and events like Pow Wow Hawaii, Art After Dark, and First Friday, appreciation for the arts — and local artists — has been elevated to a new level. Yeah, many people have known about the art, and maybe of the artists, but the current widespread interest and awareness with people of all ages is impressive.
Now that the art movement is swelling, it's nice to see some of the longtime mainstays of Hawaii's art world getting more recognition for their impact on the industry. I was especially excited to see Charles Valoroso — who has been on the mainland for many years — come home recently to open a show with Doug Young at The Gallery at Ward Centre. Valoroso and Young are photorealists, a genre of artists who create paintings based on photos. If you've never seen photorealism, it's pretty cool: the paintings often don't just look as clear as photos, but if done well, they look three-dimensional. I've found myself instinctively trying to reach out and grab at something in a painting more than once.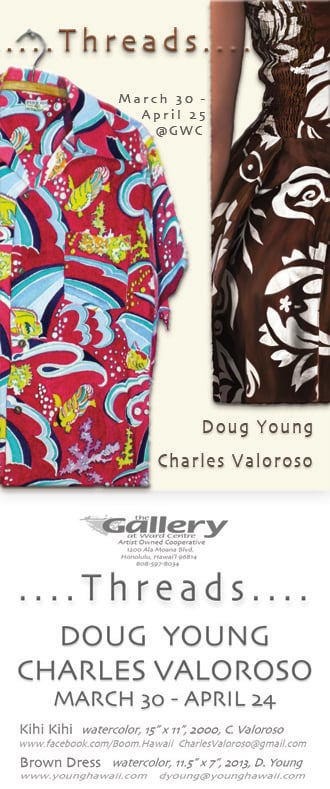 Valoroso, who is originally from Kauai, is well-known for his paintings of aloha shirts, but I've also seen his work in simple retro-Hawaiian style. I used to work with him at Starr Seigle McCombs (the big ad agency that got acquired by Anthology) and he would always impart some wisdom on the science behind the art. To this day, I still quote him on the one important piece of advice he shared on ad and editorial layouts: "White space is like zen space. It opens up your mind, and allows it to breathe."
We met at Young's hidden home gallery to talk story, as seen in the video below. If it weren't such a secret sanctuary, I'd put it in my real estate blog! Aside from the fact that it's up a mountain, down a hidden road that leads to another hidden road and around a corner in an unmarked building, the interior is laid out in an interesting way that is both open and flowing, yet maze-like. Inside, his work is displayed thoughtfully throughout the house in a way that's clean, but dramatic. But, I digress. Young is really one of the OGs (that's Original Gangsta, not Old Guy) of Hawaii's art world, having worked in SoHo in New York back when it really was a gritty artists' haven and not a shopping mecca of sorts. He was an assistant to realist sculptor Duane Hanson back in the day, which is pretty cool for a kid from Hawaii.
You can meet the two of them here in my video, but it's better if you go to The Gallery at Ward Centre to meet them in person and see their show, called "Threads." It's free and is on display through April 24; you can also buy any of their pieces. (I know I say Ward Warehouse in my intro, but it's Ward Centre!)
If you want to get to know them better, visit HawaiiIRL.com for more!
"Threads"
The Gallery at Ward Centre
Now through April 24