Hawaii: In Real Life ~ Centering chi with Cary Tagawa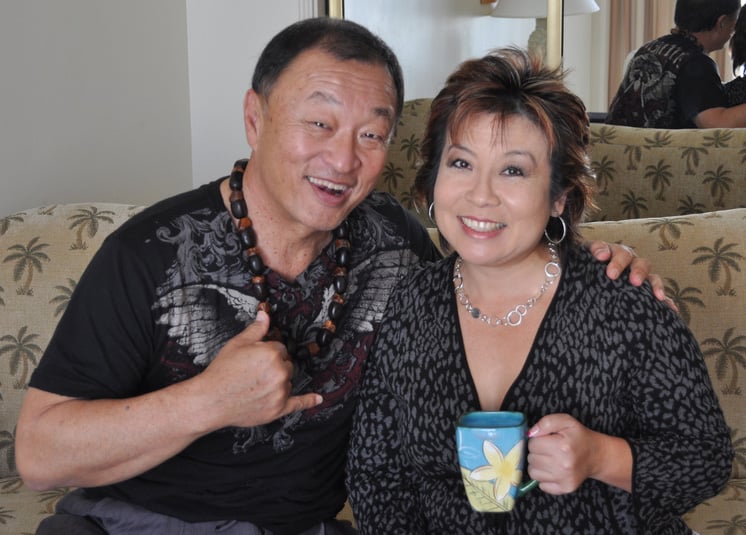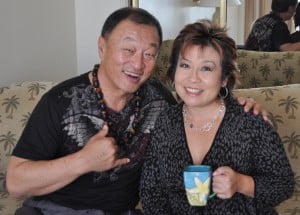 Did you know that actor Cary-Hiroyuki Tagawa was a healer before he became an actor? The Asian practices of healing and martial arts are actually his passion, and his acting career has helped him to promote it.
Not many people know that he's been practicing this art for 33 years. In fact, he founded a technique called Chuu Shin 31 years ago, which combines a special kind of breathwork with his experience in martial arts and sports to enhance performance. And on February 3 — Chinese New Year — he's going to launch a branch of his website to provide live and recorded video workshops for Chuu Shin, acting, fitness, and more.
Since it's been a crazy, hectic time for me, I thought it would be good to have Cary teach me how to center my chi, or energy, to deflect the stress in my life using the Chuu Shin method. Here's a video that you can also use at home or at work when you need to take a break and just … breathe.
After the breathing lesson, Cary did an astrological reading on me — not just to tell me what's going on in my life, but how to use my energy efficiently in the Year of the Rabbit. Curious? Check it out here on Hawaii IRL! The funny thing was, I got further advice after the camera stopped rolling. We'll see if Cary was right when we check back at the end of the year.
Meanwhile, if you want to see what Cary is launching on February 3, check out his website.
========
You can read all of Melissa's blogs at www.nonstophonolulu.com/urbanmixplate. Follow Melissa on Twitter @Melissa808, on Foursquare as Melissa808, or email at Melissa@nonstophonolulu.com.
My recent blog posts:
Jade Dynasty's grand opening
Hawaii: In Real Life ~ the Hawaii Bartending Academy
HURT so good
Hawaii: In Real Life ~ Sake 101
Top things to do in Vegas
One last look at Vegas food
Hawaii: In Real Life ~ the Fremont St. zipline
Hawaii: In Real Life ~ Caked Las Vegas
A taste of Hawaii in Vegas
Dinner and dessert at Caesars Palace
New Year's Eve at Serendipity 3 in Las Vegas
Vegas: The day of the food coma
Vegas: Visiting the M Resort
Breakfast of champions: The Cracked Egg in Vegas
Vegas: A fun day on the Strip
Welcome to Vegas, baby
Where I'd tell the Obamas to eat
Hawaii: In Real Life ~ Midori-dori
Vegas lucky charms