Hawaii: In Real Life ~ Caffeine Addict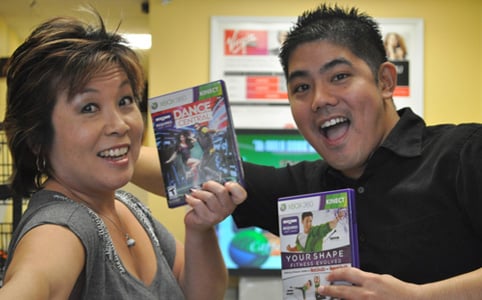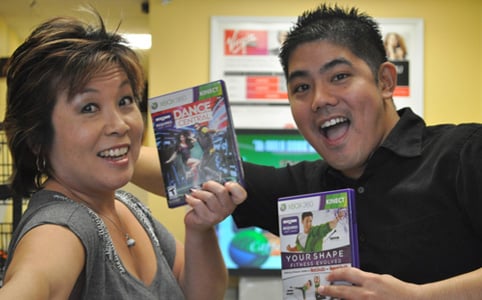 A new coffee shop/video game store has opened in Pearl City, claiming to give you everything you need to get your blood pumping. On one hand, you can choose from a nice menu of coffee or energy drinks; on the other, you can demo any of the XBox and Wii games that they sell in the store, before you buy them.
Owner/partner Quincy Solano met us at Caffeine Addict first thing in the morning to wake us up with a workout using his XBox 360 Kinect, a system that scans your body so you can play games freely without using a controller. How cool is that?
So I interviewed Quincy while learning to dance to Lady Gaga's "Poker Face." Keep in mind that I'm not coordinated, so this really was a challenge.
It wasn't so much the dance lesson, but the sports that got me wanting an XBox 360 Kinect of my own. It was a really good workout! To see the rest of this episode, plus bonus video of Ed Morita bowling and Russ Sumida playing ping-pong with me (including his Homer Simpson dance), visit HawaiiIRL.com.
Quincy also says there will be a tweetup in the store at the end of Februrary as part of their grand opening celebration. In the meantime, you can visit them at:
Caffeine Addict
450 Kamehameha Hwy.