Hawaii: In Real Life ~ Brian Yang and Linsanity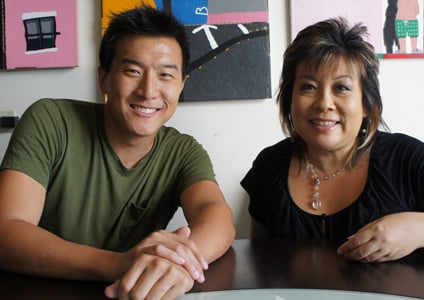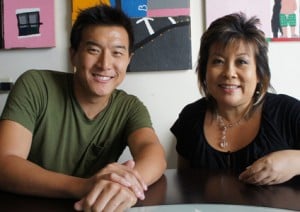 Chances are, whether you are a basketball fan or not, you've heard of Jeremy Lin and his meteoric rise to NBA fame — no, NBA history — when he seemed to appear out of nowhere and started winning games for the New York Knicks. I'm not into sports, but even I had to watch him play and see what this phenomenon was all about. And the more I heard about his back story and the many obstacles he overcame to get to that point, the more intrigued I became.
People who know basketball know that Lin didn't appear out of nowhere. In fact, four Asian-American guys in the film industry had been following Lin's games since he was at Harvard, and started filming him in 2010 in hopes of turning his journey into a web series. Despite Lin's obvious talent, his Asian face was dragging his career down to the point where his web series stalkers were ready to call it a day.
Then February 2012 happened: through a series of uncannily coincidental events, Lin got to show the world what he's made of, and in two weeks shot to superstardom. His Asian face didn't mean a thing as people from all backgrounds suddenly loved him; his Asian face meant everything as his story suddenly unfolded and he broke through barriers that once held him — and other Asians — back, in the Western world.
And for the guys making the web series, this meant that they needed to bring his story together with their footage so the world would understand why Lin's story was so important on so many levels.
This past spring, I went with Myong Choi to see their sold-out documentary "Linsanity," which closed out the Hawaii International Film Festival (HIFF) Spring Showcase, and came away inspired in different ways. You don't need to be Asian or into basketball to like it (although my brother the basketball dork was in the front row), but in Hawaii that will certainly be a driver. Personally, I got a lot out of how he dealt with strangers hating on him and managed to focus on his game to get him where he wanted to be. He summed it up in one sentence that sounded so simple, yet will stick with me for the rest of my working life.
I got to sit with one of the Linsanity producers, Brian Yang, to talk about the movie and what it was like to make it. Linsanity opens nationwide on October 4 and here in Hawaii on October 11.
We talked more in depth with Yang about how the movie came about, some of their behind-the-scenes experiences, and why it was important to make it. (Plus, watch for the surprise appearance!) Click here to hear more, then go get your ticket for the movie on October 11.
By the way, for you Hawaii Five-0 fans: Yes, this is Charlie Fong from the show, which premieres at Sunset on the Beach tomorrow night and on TV this Friday.