Hawaii: In Real Life ~ Brasserie Du Vin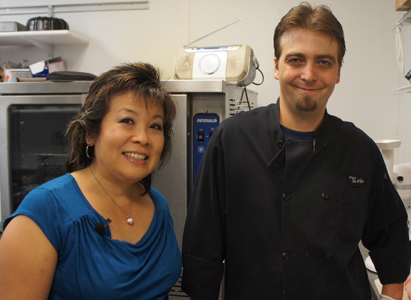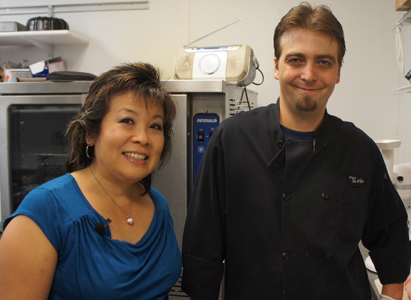 I recently started working with Brasserie Du Vin (@Duvin808) in Chinatown — a restaurant that I have always enjoyed over the years for various occasions. Even when they changed chefs and pastry chefs, their food has remained consistently solid, and their wine list, consistently exquisite. I got to go behind the scenes with chef Marco Elder, who recently tweaked the menu, to see how they make crab stock for their bisque … from scratch. Everything they do is hand-made and fresh wherever possible, which is something I didn't know until we made this video.
Note to those of you who miss the Croque Monsieur/Madame: You can still order it. It's considered an off-menu item, and if you want it, they'll make it for you.
Their tuna sandwich is not made with the stuff in a can; it's a hand-flaked filet from fresh fish cooked with herbs and spices. Their hamburger is made from hand-ground, select cuts of beef. For HawaiiIRL.com, we went farther back in the kitchen to watch chef Elder cut tuna (tomb0) and poach it, learning about the best ways to cook it if you do it at home. He also broke down a large section of local beef and explained what every piece will be used for on the menu. I was impressed with his philosophy on food and giving it proper respect in not wasting, which is a good practice for all of us in everything that we eat. Click here to see the very educational video.