Hawaii: In Real Life ~ B&D Butchery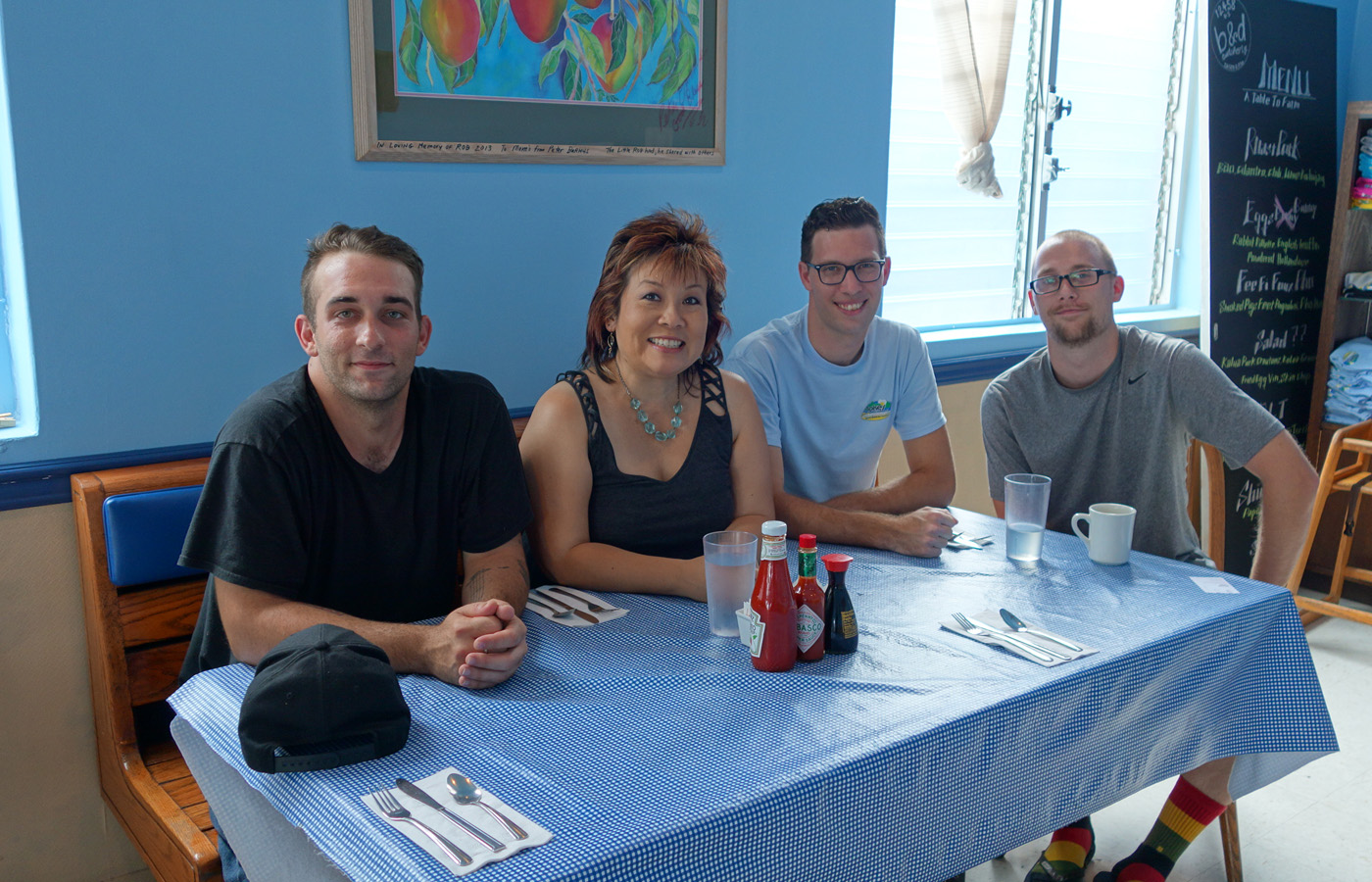 A couple of months ago, I got to attend the first collaboration "table to farm" dinner at Moke's Bread and Breakfast, presented by B&D Butchery and Shinsato Farm. Award-winning chef and charcuter Doug Kocol and Brett Robinson, both known for their work at Salt, now work directly and exclusively with Shinsato Farm and wanted to showcase the products the farm has to offer to the public.
The dinner, as you will see in the gallery below, was fantastic on many levels. For one thing, you got to eat things that were fresh and local. Glenn Shinsato was on hand to talk about the farm, and says he hopes to raise the awareness in Hawaii people for eating good food — really good food, not simply quantity over quality.
They are having another collaboration dinner on May 27, so I thought I'd let you meet some of the people behind the effort: Kocol, Robinson, and Keola Warren of Moke's. (The Shinsatos were not available, but be watching for a future episode with them.) The dinner series is just $55 and is BYOB. I didn't realize that the relationship now extends farther than just these dinners, so if you miss the event, you can still taste the talent of B&D Butchery and Shinsato Farm on the menu at Moke's.
We talked story some more about B&D Butchery; their love of pork, pickles and sandwiches; delve into their philosophy of life from working on the farm; and of course, what's next for B&D and their signature line of products. To see more, visit HawaiiIRL.com. For more information on the dinner and to see the menu, click here.
Here's how the last dinner went down: