Hawaii: In Real Life ~ Amanda Corby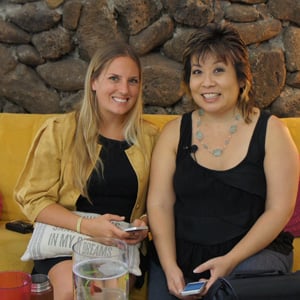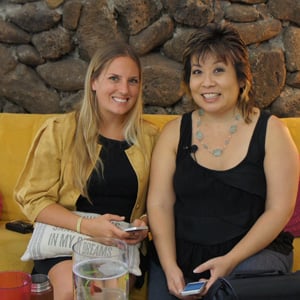 No doubt, you've seen a lot of things popping up in Kakaako over the last couple of years as part of Kamehameha Schools' revitalization of the area. One of the players in that hip new vibe is Amanda Corby (@UMUHawaii), who moved in last year as a partner in Taste with Brandon and Poni Askew (@StreetGrindz) and chef Mark Noguchi (@Musubman). She's no stranger to Hawaii's food scene, as she's a partner in life with Noguchi and has been involved in bringing awareness to various farm/food/feeding programs in Hawaii through her public relations company, Under My Umbrella.
As dynamic and visible as she is, Corby is still very much behind the scenes for a lot of these ventures: She's the one herding chefs, calling media, and orchestrating logistics. Her next big project is Cyclovia, coming up in May, on Mother's Day — in Kakaako, of course. You'll hear more about this in the next few weeks, but it's basically an event that will temporarily close various streets to motorized traffic while attendees safely enjoy recreational activities such as walking, bicycling, jogging, skateboarding, and maybe rollerblading (if anyone is still into that). Ciclovias originated in Bogota, Columbia in 1974 and have been implemented worldwide to promote healthy, active lifestyles and educate the community about bicycle facilities and pedestrian improvements in local neighborhoods.
We caught up with Corby to talk about Taste, Under My Umbrella, Pili Hawaii, and Cyclovia. I eat at Taste all the time, but for those of you who are still trying to figure it out, here's a good explanation, as well.
We also talked story about what's next for her and Noguchi as far as the food scene and other projects coming down the pike for Under My Umbrella. Visit HawaiiIRL.com for more!