Hawaii: In Real Life ~ Aloha Harmony Tea House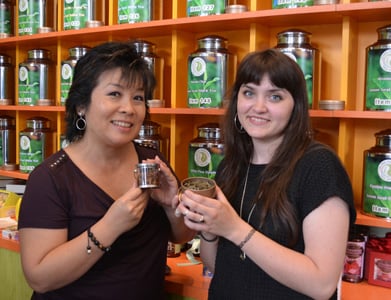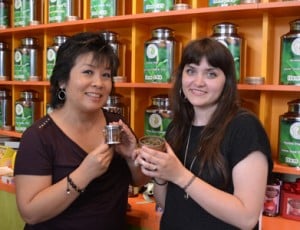 Many of us drink tea for the caffeine, or to warm up, or to help digest while eating dim sum. But did you know there are health benefits to tea, as well?
The Aloha Harmony Tea House (@alohaharmonytea) recently opened at Waikiki Beach Walk (disclosure: the mall is my client) on the corner of Kalia Rd. and Waikiki Beachwalk, bringing a unique emporium of loose-leaf teas and paraphernalia to Hawaii. There are 87 loose-leaf teas to choose from, as well as popular pre-packaged brands, teapots, cups, chocolates, and cookies. You can sit on their lanai and try samples of selected teas every day, which is a plus if you're not sure what to buy.
We visited with Mary of Aloha Harmony Tea House to talk about the different teas they carry, but as we talked, she educated us on the various health benefits, as well. It's good for the skin, for digestion, metabolism, and for people like our cameraman @Parkrat, it's good for … well, watch the video to find out.
To see more photos, click here. We also got to try some of the iced milk and regular teas, so visit HawaiiIRL.com to find out what they're like, as well as various tea trivia. You learn something new every day!