Hawaii: In Real Life ~ Ailana Shave Ice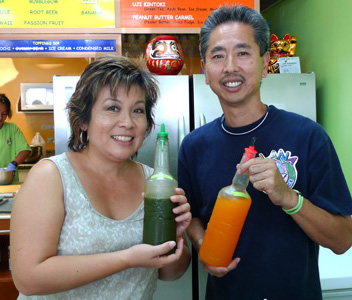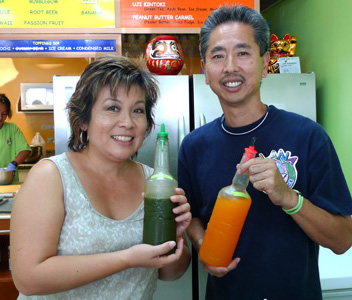 Here we are in the middle of July, probably the most oppressively hot time of year in Hawaii. Shave ice is popular year-round, but the business booms during the dog days of summer.
There are shave ice spots all over Oahu, so no matter when the heatwave hits you, you can pull over and get an icy treat. I guess the question now is, what kind? Do you want traditional shave ice in a cone? Or one of those fancy new things with the fruit, pudding, oatmeal, and other add-ons?
Well, to help you decide, we drove around the island to try the various shave ice places — traditional and newfangled — and compiled a list of our top five in either category.
Before I show you my top five, however, I want to introduce you to Gene at Ailana Shave Ice, since they're one of the newer players on the shave ice scene. He brings a new twist to old-school shave ice with homemade syrups using real fruit.
If you want to learn more about Gene and see us taste some of Ailana's popular shave ice flavors, visit HawaiiIRL.com.
And now, on to the lists! Here are my choices for the top five old-school style shave ice. If you recall, I've done a top 10 list twice before, so I haven't "forgotten" anyplace; these are simply my choices.
Old school shave ice: My top five
If you like "added value" in your shave ice, or just want to try new twists on your favorite frozen treat, here are my five favorites:
Shave ice: the new players
What are your favorite shave ice spots? And do you prefer traditional, or the fancy new ices?